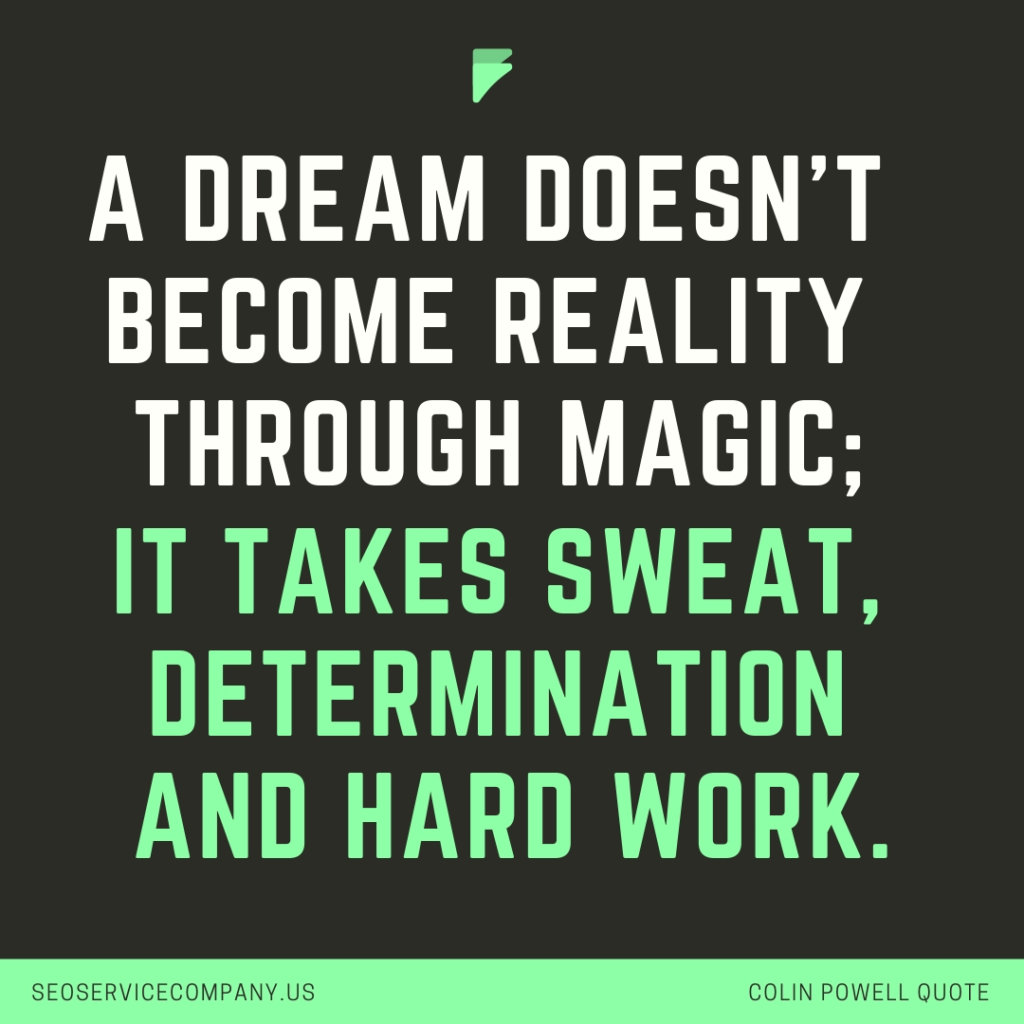 "A Dream Doesn't Become Reality Through Magic; It Takes Sweat, Determination and Hard Work." – Colin Powell
While the very idea of search engine optimization and search engine marketing might seem overwhelming, there is always a light at the end of the tunnel. You may not see your hard fought results right away but if you persevere, the fruits of your labor will soon be apparent. With amazing content, strong marketing and optimization tactics and plain old consistency, you CAN boost your business visibility, sales and consumer base. It definitely takes a lot of man hours and hard work but, in the end, you will see that what you did was to lay the foundations for a successful future.
For more tips, tricks and advice on SEO, marketing and computers themselves, check back here for fresh content weekly.
If you don't have the time, patience or know how to conquer the realm of SEO, don't despair. You can hire a reliable SEO Service Company to handle the rough stuff and help steer your business into a brighter future.
With a plethora of options available when it comes to advertising, your small business might just reap bigger rewards than both you and the competition realize!
Join us for the TGR SEO Services 2020 roundup and, on behalf of everyone here, have a joyous, abundant, prosperous, happy and healthy coming year!
The entire staff of TGR SEO Services would like to wish you a joyous holiday filled with love, happiness, glad tidings and good health!