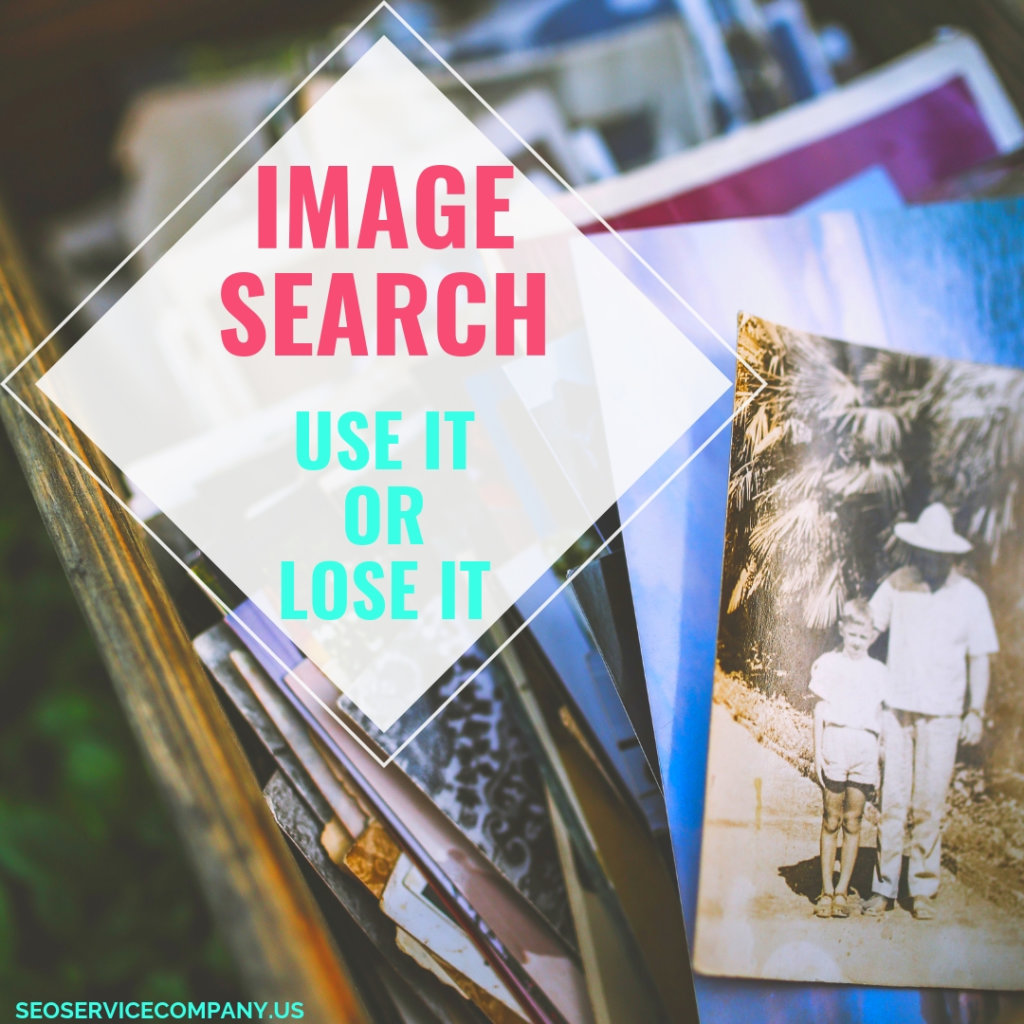 What is Image Search?
Essentially, Image Search is a service provided by Google that allows users to search not by words but by images. Google improved their image search parameters so now the search results appear as a photo gallery. There is also a reverse image search, which simply allows you to find where a picture originated.
Is Image Search Important for SEO?
While it may be almost impossible to assert when a trend will TRULY take root or will fizzle out, users are indeed searching for more images in their results. After the upgrade by Google, websites actually saw a decline in their web traffic because users no longer had to leave the Google browser to see the images. The best way to draw a consumer to your site off of image search is to optimize your images and post stronger content than your competitors.
How Do I Optimize My Images?
First of all, make sure your site provides a good mix of content – video, image and text. The more value you offer and the more thoroughly you explore a subject matter, the more likely users will stay on your page and show Google that you are an amazing source of information. If your content isn't fantastic and really answering topics, all the image optimization in the world can't help you.
Here are some ways to improve your images for search:
Optimize – Make sure images are of low megabytes and don't drag down your site speed – this DOES count against you. It also is a huge turn off for users who may not want to wait five minutes for your site to load.
Relevancy – The image should enhance your content and illustrate your point. You can articulate an idea through a single image but make sure it makes sense. For instance, an article about stock market crashes would do well with the image of a race car crash. If you can get the point across in a picture, users can decide rather quickly if they want to read it or pass.
Best Results – Google loves images that showcase how to do something. By showing an action, or step in the process, your image can be of more value to search engine users.
Meta/Descriptions – Make sure you fill out the Description, Alt Image Tag and Header/Caption areas of an image when you place it on your site or social media. This helps Google determine it's relevancy to a topic and where they should categorize it.
By utilizing the SEO boost of images, you can draw users to your site even when they aren't necessarily looking to leave Google. If your image is persuasive enough, users can be curious to read the rest of your amazing content associated with it. Simple things, such as optimization of images, are usually overlooked but are one more area that you can excel at to enhance your Google rankings. Take the few seconds to think a little deeper about your pictures and how they might enhance your site before you post.
Please Remember To Share This Post! Thank You!
With a plethora of options available when it comes to advertising, your small business might just reap bigger rewards than both you and the competition realize!
Join us for the TGR SEO Services 2020 roundup and, on behalf of everyone here, have a joyous, abundant, prosperous, happy and healthy coming year!
The entire staff of TGR SEO Services would like to wish you a joyous holiday filled with love, happiness, glad tidings and good health!