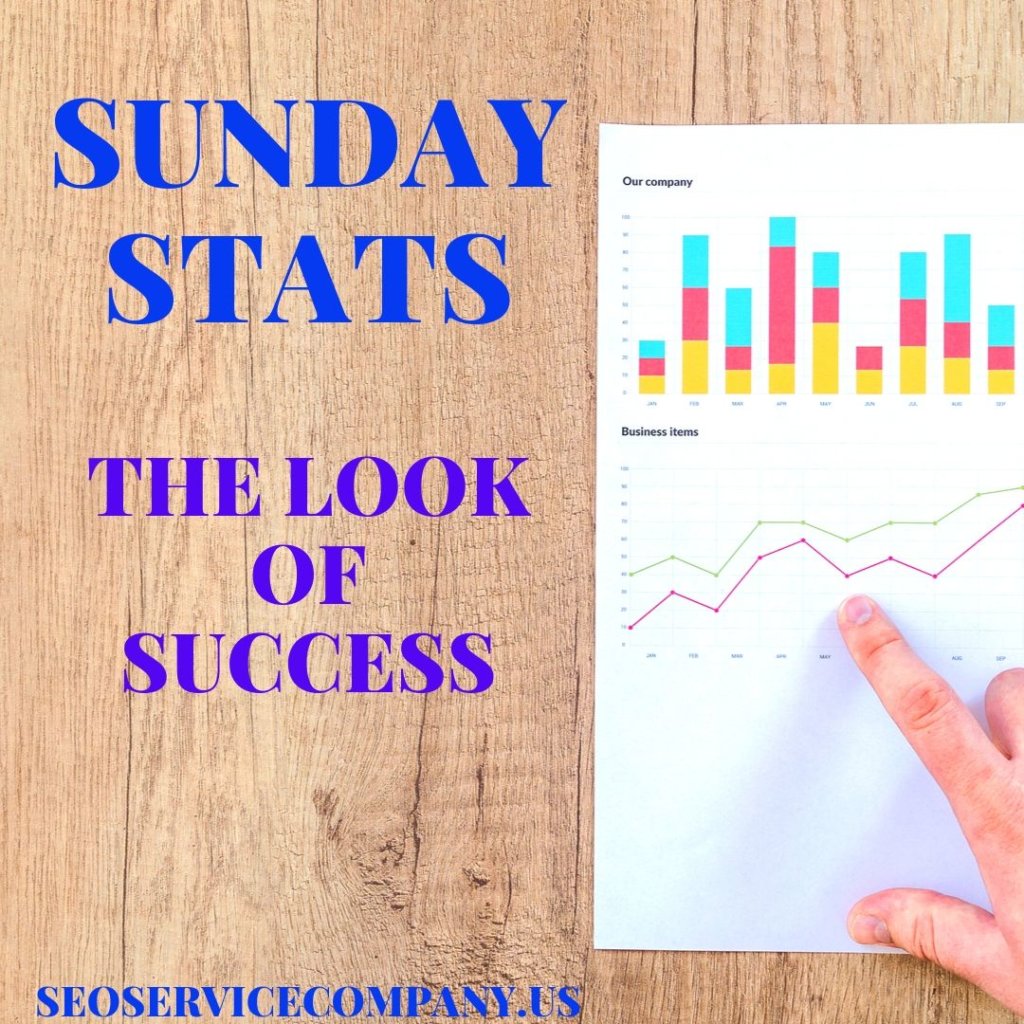 Sunday Statistics – The Look Of Success
Visual content is 40 times more likely to be shared on social media than any other content
Facebook updates with images get 2.3 times more engagement than those without
Over 80% of people are more likely to read content that has color visuals
Key Takeaway: Essentially, your content needs to be on point. Articles are great but the world has moved away from gleaning everything they possibly can from a single paragraph. Buyers are more savvy and aware. They do research, read reviews and are more critical when it comes to making a decision on which product or service to use. This means that you need to focus on supplying the public with multiple forms of content in order to grab their attention and provide them with the answers they seek.
Your content needs to be visually intriguing while serving a purpose to the consumer and bringing them closer to connecting with your business. If you have a marketing team or a digital marketing agency, this is one of their specialties – creating visual content. Work with them on what message needs to get out there and let them handle how to create and implement it. Every piece of visual content is a piece of the story that your buyer is looking for. By understanding your target consumer and what visual content can accomplish, you can use it to attract consumers, engage with them and, ultimately, convert them into buyers.
Contact your local digital marketing agency today to increase your brand reputation and implement amazing customer care tools into your overall customer service strategy!
With a plethora of options available when it comes to advertising, your small business might just reap bigger rewards than both you and the competition realize!
Join us for the TGR SEO Services 2020 roundup and, on behalf of everyone here, have a joyous, abundant, prosperous, happy and healthy coming year!
The entire staff of TGR SEO Services would like to wish you a joyous holiday filled with love, happiness, glad tidings and good health!