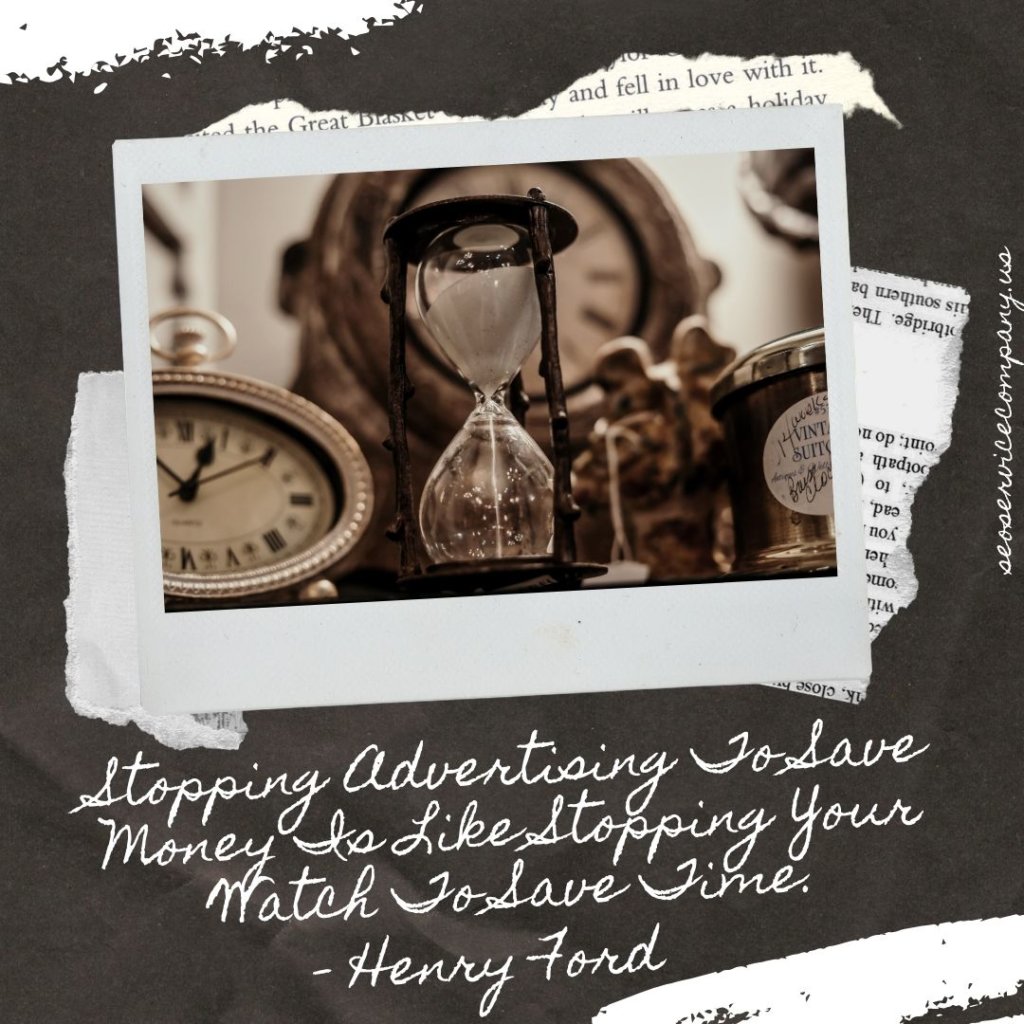 "Stopping Advertising To Save Money Is Like Stopping Your Watch To Save Time." – Henry Ford
This actually made me laugh out loud. Was it the audacity of stopping time or the true meaning behind this famous Ford quote? Both!
Essentially what Ford is saying is that both attempts are a complete waste. Your actions to "save" time and money are only wasting them – counterproductive. Of course, if you stop marketing your product or service, you will save money. Guess what? You will also receive LESS money. If no one knows your product exists, how will they know to buy it in the first place?
You can, of course, save money on marketing by being smart about where you market and what strategies you use. Just blowing a wad of cash by throwing marketing against the wall and see what sticks is not an efficient way to advertise. Planning and research are everything. Find the appropriate people with the correct skill sets to do just that if it isn't your forte. By understanding how to market better, you won't be wasting money but stopping altogether? It's borderline lunacy.
You can't increase sales and your profit margins if you aren't putting your product in front of your target consumer. How do you do that? Yep – marketing.
Don't give up on marketing your business. Simply market better. Don't know where to start? Find people that do – find the experts – hire them to help.
With a plethora of options available when it comes to advertising, your small business might just reap bigger rewards than both you and the competition realize!
Join us for the TGR SEO Services 2020 roundup and, on behalf of everyone here, have a joyous, abundant, prosperous, happy and healthy coming year!
The entire staff of TGR SEO Services would like to wish you a joyous holiday filled with love, happiness, glad tidings and good health!