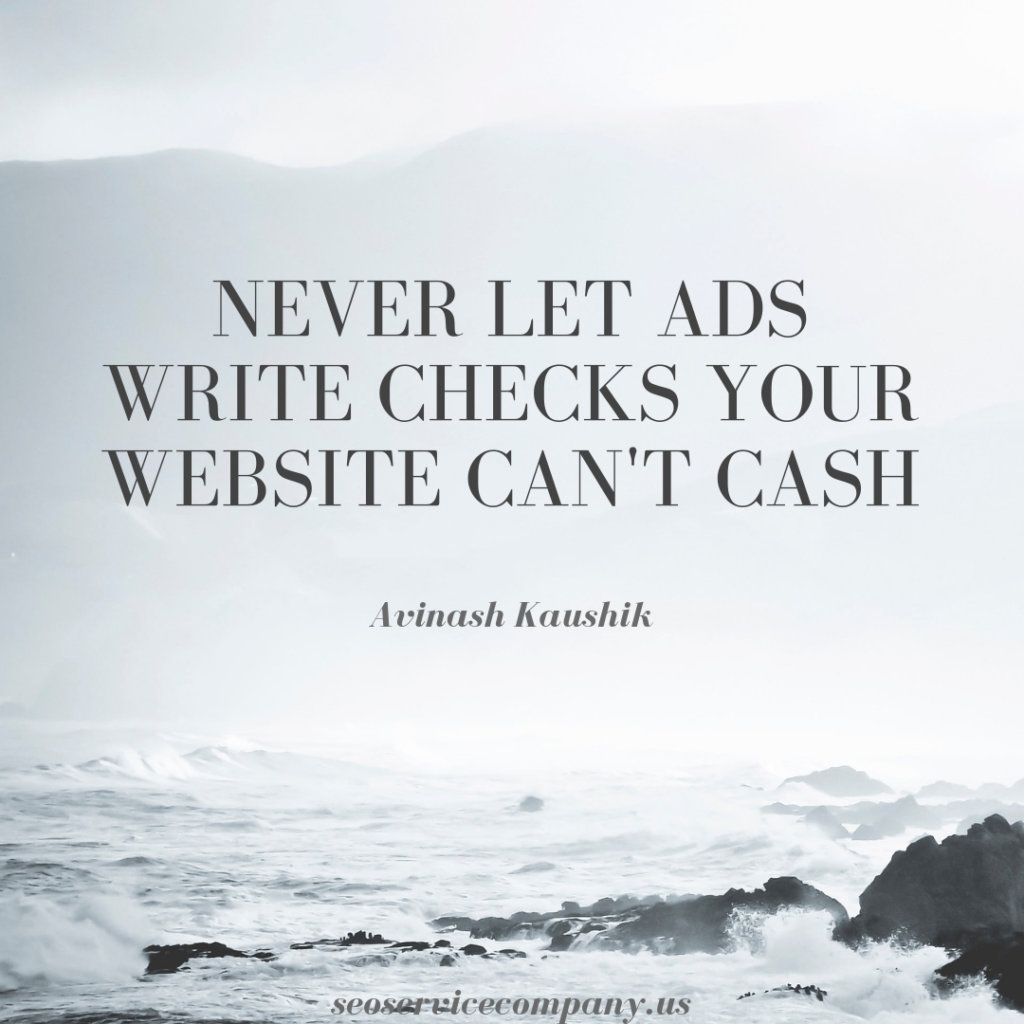 "Never Let Ads Write Checks Your Website Can't Cash." – Avinash Kaushik
One of the worst things you can do in marketing is to advertise all of these great features or products you don't actually have. By over-exaggerating in your marketing ads, you are actually false advertising, which can get you into trouble if the right people are contacted. Not only could you face potential legal action by offering products and services that you don't deliver, you can ruin your company reputation and lose customers.
No one wants to do business with anyone they think is a scam artist or liar. One of the most effective forms of advertising is word-of-mouth and the last thing you would want as a business is to have everyone sharing negative feedback about you because you misrepresented your business or services. Online reputation is everything nowadays and most consumers make their decision about a company within a minute or two search. If all they see are bad comments and disgruntled customers, they will steer a wide path around your business and go to your competitor.
There is absolutely no need to misrepresent yourself or over-exaggerate what you do or sell. With a few cleverly words you can add a shine to what it is you do offer and draw in clients by being honest, trustworthy and providing great information in the form of content marketing. Business today is about trust. It's about reputation. Gone are the days of swindling from door-to-door. Every action you take is scrutinized and shared all across the internet. With this in mind, make sure every action is a positive one.
One of the best strategies to build loyal customers and retain a positive business image is to under-promise and over-deliver. Leave a few juicy features out of your advertising so you can offer them on your site as extra incentives or freebies. Create a little more than what you are initially offering so the consumer feels like they are getting more bang for their buck. For instance, if you are selling crock-pots, offer a free crock-pot recipes guide or a free ladle and spoon. Having more to sweeten the pot is always better because the consumer doesn't expect it. They will be pleasantly surprised and that boosts your image.
You want longevity for your business. A thousand honest sales of $500 over time is better than a rip-off sale of $25,000 once.
With a plethora of options available when it comes to advertising, your small business might just reap bigger rewards than both you and the competition realize!
Join us for the TGR SEO Services 2020 roundup and, on behalf of everyone here, have a joyous, abundant, prosperous, happy and healthy coming year!
The entire staff of TGR SEO Services would like to wish you a joyous holiday filled with love, happiness, glad tidings and good health!