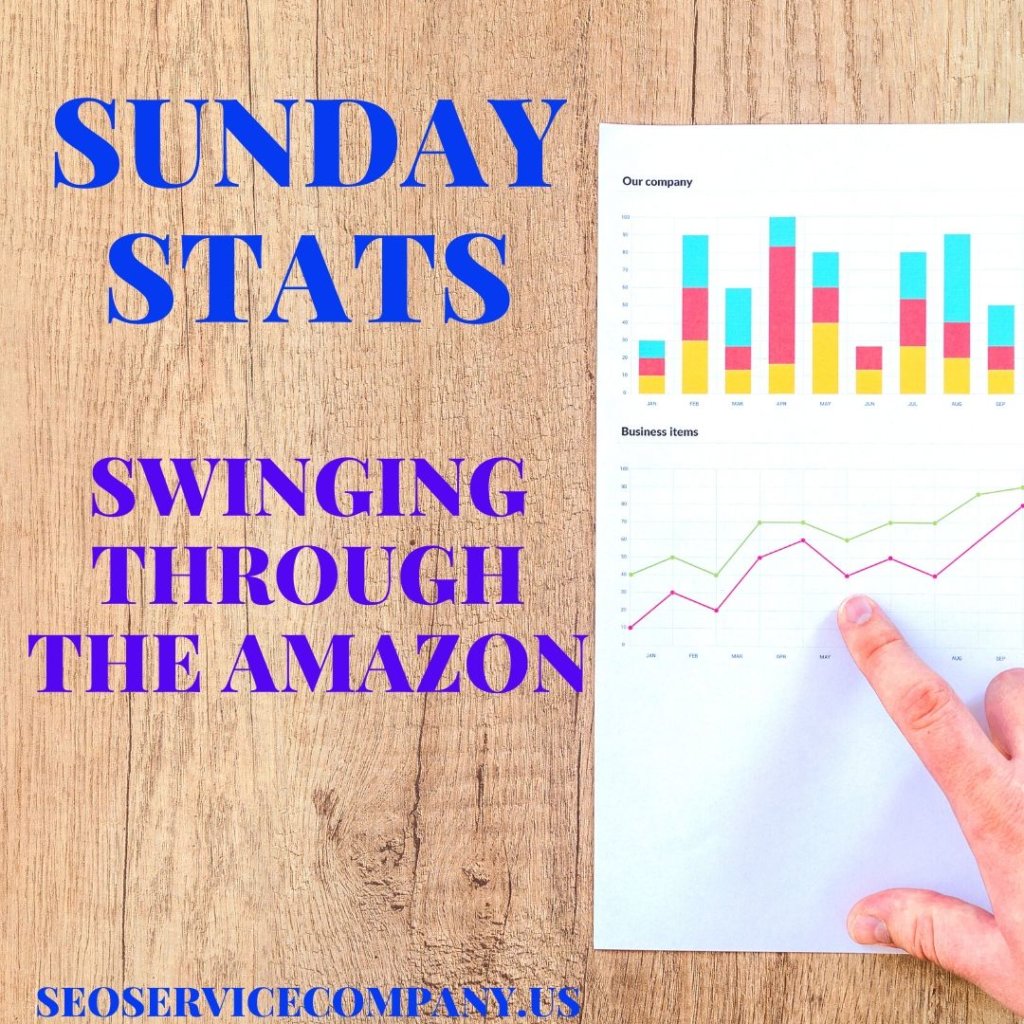 Sunday Statistics – Swinging Through The Amazon
More than 50% of product searches start on Amazon, not Google
Key Takeaway: Amazon may not get the lion's share of search results like behemoth Google but it seems to be the go to place for product details. It even consumes high rankings for Google search results on products in general. The fact is that if you are a business today, you SHOULD be promoting your products on Amazon as well. Not only will this appeal to Amazon shoppers specifically but because of the search engine juice the platform holds, regular users on search engines will likely see your Amazon listing in recommended shopping.
This is huge in a two-fold way. One, you are ranking higher in search engines and the Amazon platform and, two, you are being promoted to shoppers from both avenues. It's an ideal mix in this day and age. If you are a company who sells products, when forming your marketing plan, be sure to have a detailed strategy on how to optimize the opportunities on Amazon to provide extra boost to your company.
Contact your local digital marketing agency today to increase your brand reputation and implement amazing customer care tools into your overall customer service strategy!
With a plethora of options available when it comes to advertising, your small business might just reap bigger rewards than both you and the competition realize!
Join us for the TGR SEO Services 2020 roundup and, on behalf of everyone here, have a joyous, abundant, prosperous, happy and healthy coming year!
The entire staff of TGR SEO Services would like to wish you a joyous holiday filled with love, happiness, glad tidings and good health!