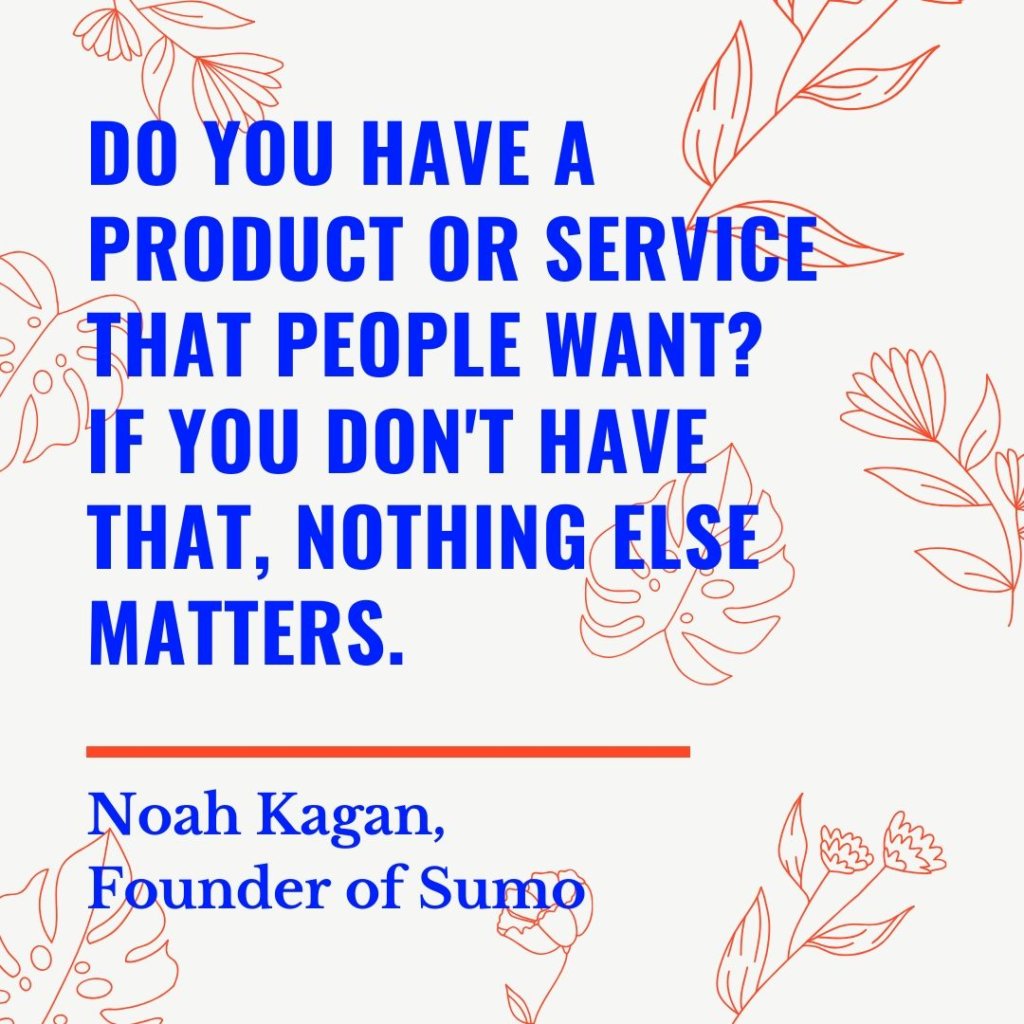 "Do You Have A Product Or Service That People Want? If You Don't Have That, Nothing Else Matters." – Noah Kagan, Founder of Sumo
If you have nothing to offer, no one cares what kind of marketing you are doing.
The most important aspect of your business is if it offers a service or a product that people actually want. You must answer a need, question, problem, etc. that the world has. By offering a solution, you have found a market that will sustain your success and help you grow. It won't matter how much money you have, where or how you market or even how you treat your customers. If you have nothing the world wants, why would the world want your business?
Before you launch a company, ask yourself what problem your product or services solves. If you don't have a product or service yet, do extensive research and figure out what problems consumers have and if you are able to solve any of them. By providing a way to overcome simple obstacles, you have just created value to that consumer.
Focusing on grandiose marketing plans or swanky offices means very little if your product or service is useless to the consumer. Solve problems and your path to success will pave itself.
Essentially, build it and they will come but only build it if it solves a problem.
With a plethora of options available when it comes to advertising, your small business might just reap bigger rewards than both you and the competition realize!
Join us for the TGR SEO Services 2020 roundup and, on behalf of everyone here, have a joyous, abundant, prosperous, happy and healthy coming year!
The entire staff of TGR SEO Services would like to wish you a joyous holiday filled with love, happiness, glad tidings and good health!