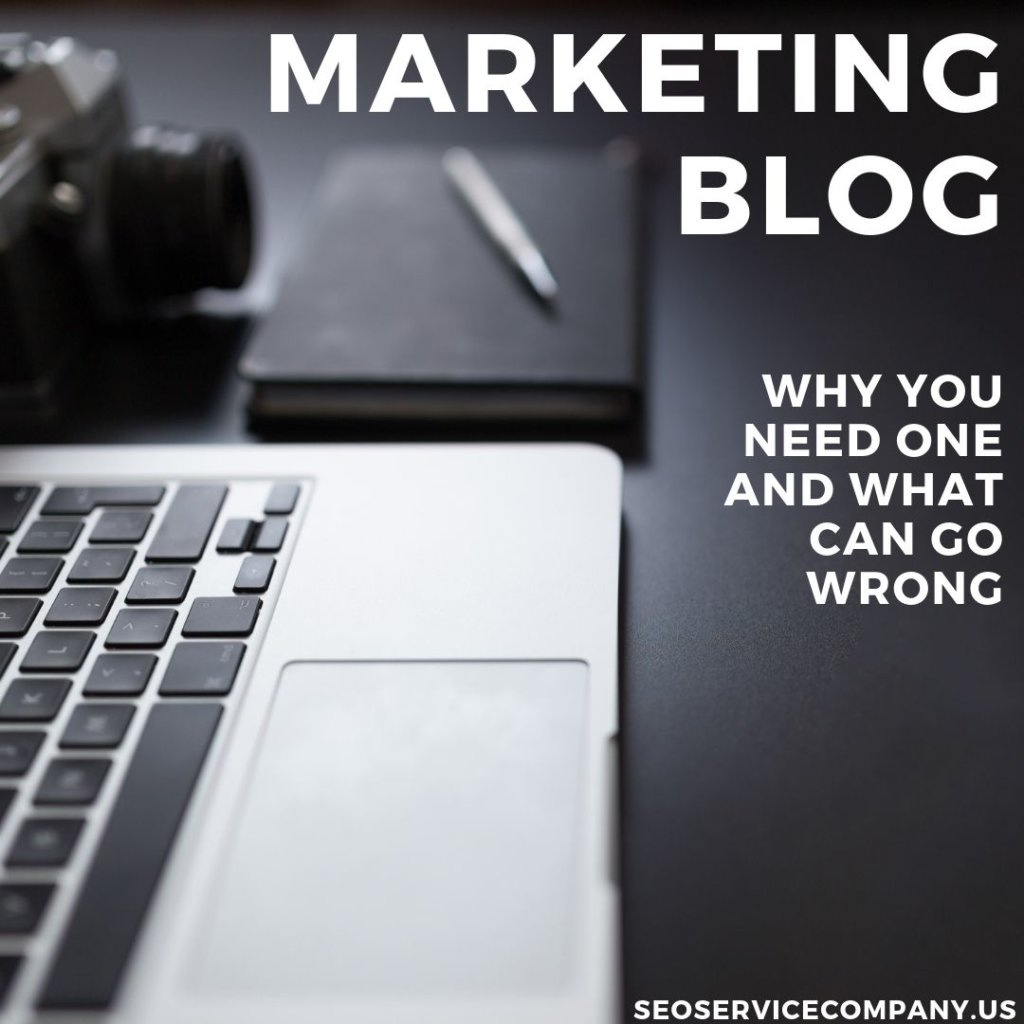 A blog is simply a website or web page that is consistently updated with fresh material by an individual or small group of people. Blogs can be extremely professional and polished or conversational and light. There is no real limit to what goes on a blog or why.
Why Does Your Company Need One?
Your company needs a blog because it is the easiest and most essential way to bring value to your consumer base and publicize your company and it's products or services. It is one of the best methods in which we build brand awareness, drive organic traffic, fine-tune and implement your company sales funnel, extract more power from local marketing efforts and increase revenue.
Can A Blog Be Done Incorrectly?
Sadly, YES. In a world where anybody can use shoddy programs to create blogs and speak their mind, there is a fine line between personal blogs and blogs for business. What you do on your business blog is vital to your online marketing strategy. There are significant mistakes that can be made with the structure, behind-the-scenes coding, content itself and the very message being pushed. If any of these fall into a common technical, aesthetic or value pit, you will be ignored. Consumers have little time in their day and they do not want to waste time on hap-hazard formats or tired content.
What Do You Mean My Message Can Be Skewed?
Unfortunately, not everyone that creates content SHOULD. It is one of those things that, while you can learn the essentials, you either have the skills to do it or you don't. There really isn't a middle ground here. Well, there is – it's all of the tired, mediocre content that is stuffing the web that you tend to skip past or pay little attention to. It's a terrible pitfall for sure but one you can easily overcome by hiring the right team of content marketers or your internet marketing company.
We utilize a fine-tuned blend of old school marketing techniques and high impact digital solutions to build, grow and protect all marketing blogs we create. Our staff isn't just experienced digital marketers but also consists of visual artists, lauded published authors and social media pros. From design, media, development and implementation, we launch and maintain blogs that not only impress Google but your consumers as well. With a keen eye on brand awareness and your overall company vision, we strive to not only provide a viable source of local marketing but to connect on a deeper, much more powerful level with your customers. After all, what is your company without consumers?
Marketing Blogs are crucial for your local marketing and brand awareness goals but, in order for them to work successfully, they need to be created correctly and output precisely targeted content. Don't settle for less than the best or cheap, shoddy solutions. Your company, and your customers, deserve better.
When You Are Ready To Implement Your Blog, Build Your Audience and Increase Your Revenue, Look At The Local Marketing Services Available For You! Click Here > SEO Services Advertising Agency !
We offer local marketing services and fully optimized marketing blogs for businesses in:
Chicago, Naperville and many more cities!
With a plethora of options available when it comes to advertising, your small business might just reap bigger rewards than both you and the competition realize!
Join us for the TGR SEO Services 2020 roundup and, on behalf of everyone here, have a joyous, abundant, prosperous, happy and healthy coming year!
The entire staff of TGR SEO Services would like to wish you a joyous holiday filled with love, happiness, glad tidings and good health!