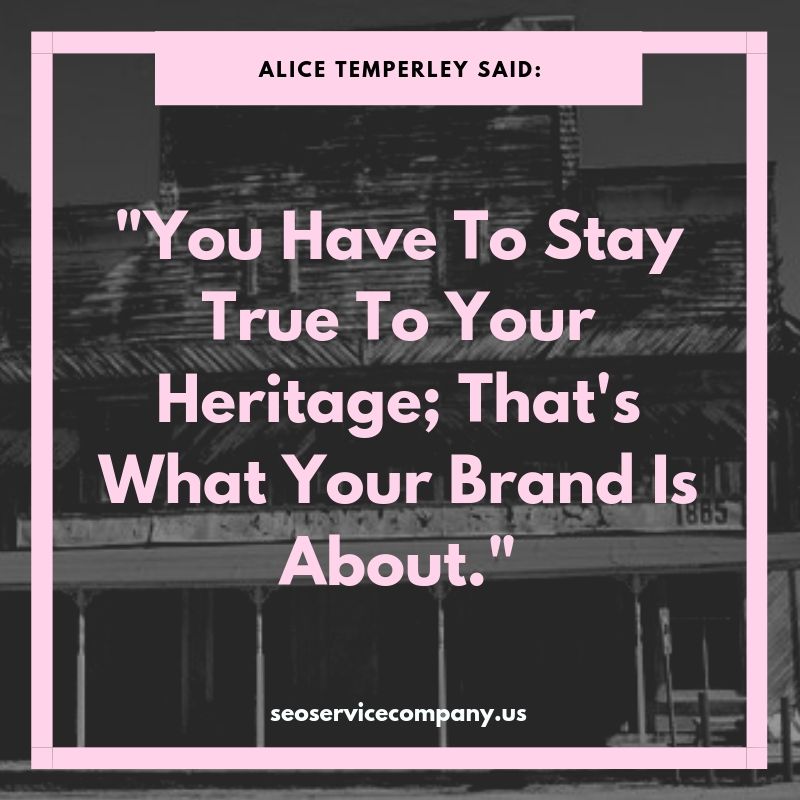 "You Have To Stay True To Your Heritage; That's What Your Brand Is About." – Alice Temperley
Experience is the heart of marketing nowadays. How your audience interacts with your brand is just as important as what products you put out or what services you provide. Is isn't enough to be "authentic" these days because that doesn't necessarily equate to what is real. In order for your brand to connect with consumers and stay "genuine" in today's world, you need to kick it back to your origins.
How did your company start? What were you known for? Incorporate some of that nostalgia in your current brand presence. Whether it's your marketing or how you set up your stores, draw a familiar bridge between the past and present in order to reach consumers and let them feel as, even though your brand evolves with the times, you haven't overlooked how you began or sacrificed the quality of what you provided.
An example of this is Abercrombie & Fitch. They started in 1900 in NYC as a store for the refined outdoorsmen. Over the years, this brand has evolved to cater more towards the late teens or twenty-something set. While their retail stores have loud music and resemble an ivy league frat house, you can still spot canoe paddles and moose heads adorning the walls and reminding us of their very different beginnings. Different target audience but same quality materials. The catalogs even feature this younger set in outdoorsy settings – lake houses and summer camp-esque surroundings. Consumers connect with this idea of what kind of clothes they were making regardless of the change of age demographics in their clientele throughout the century.
Consumers are wary about most marketing nowadays. With a world full of fake news, misinformation and faceless corporations, they want to connect with a company that not only cares about them but can show reliability. Reliability in the form of staying true to who they are and not falsely representing themselves or claiming to do things they cannot. Remember this and you will not only build better bonds with your current consumers but present a far healthier and more positive public image to the rest of the world and potentials clients.
The consumer is all about the experience. Worry more about how they feel in your stores and shopping on your site than how to lure in potential customers with tall tales or tired gimmicks.
With a plethora of options available when it comes to advertising, your small business might just reap bigger rewards than both you and the competition realize!
Join us for the TGR SEO Services 2020 roundup and, on behalf of everyone here, have a joyous, abundant, prosperous, happy and healthy coming year!
The entire staff of TGR SEO Services would like to wish you a joyous holiday filled with love, happiness, glad tidings and good health!