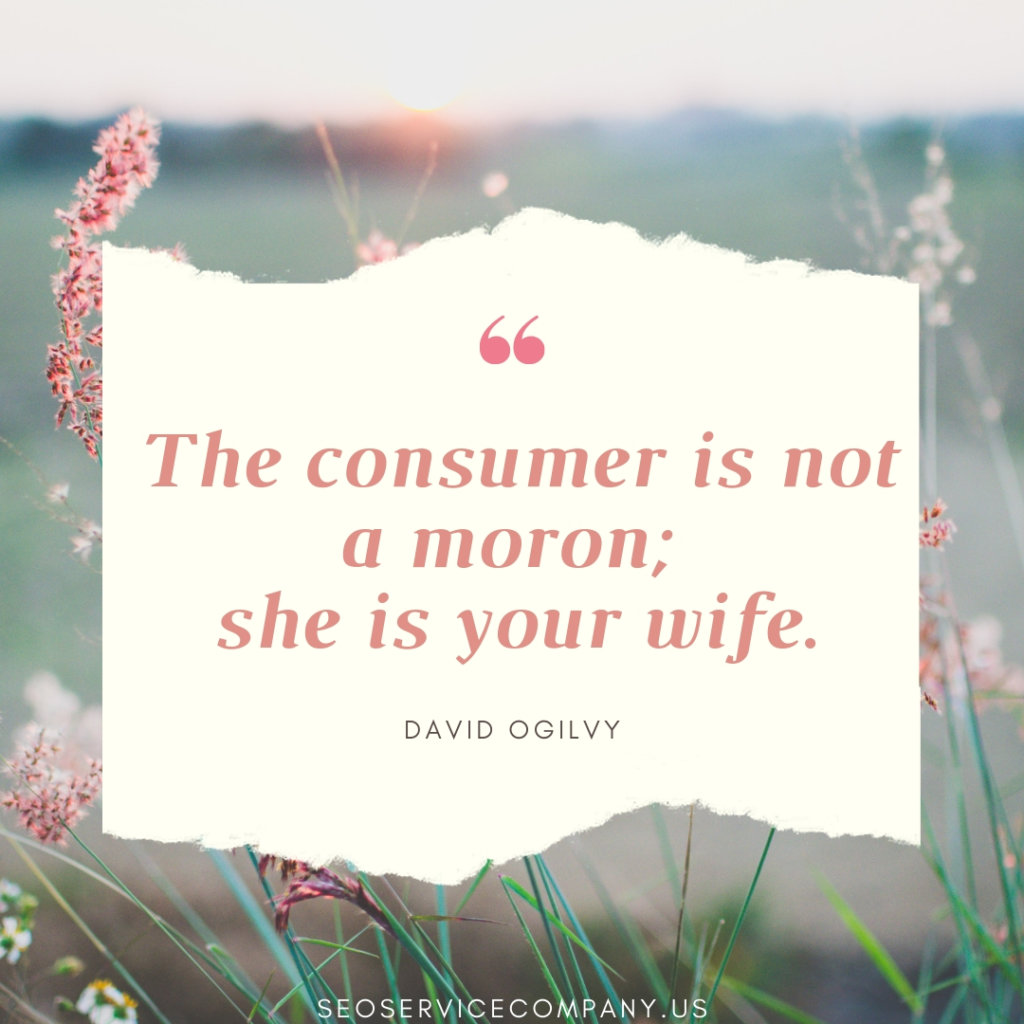 "The Consumer Is Not A Moron; She Is Your Wife." – David Ogilvy
It may come as a surprise to some but the folks you are targeting in your everyday marketing are your family, friends, business acquaintances, raquetball buddies and childhood friends. In short, YOU are the very consumer you seek.
Some marketers are actually insulting these individuals and may, or may not, know it. Treating your target audience like they are monkeys waiting patiently to follow your marketing tactics disguised in the form of dangling bananas is not giving them enough credit and definitely not respecting your potential clients. Be smart with your marketing. Give the audience a chance to engage with the brand and encourage them to market WITH you. Contests, reviews, testimonials – these may be great marketing strategies but, more importantly, they are chances for the world to shape the future marketing of your company.
Provide them with true, no-frills value in your content. Help better their lives by offering tips, hacks, inspiration and even cost-savings. By taking care of them and increasing their level of engagement, you show them that they matter to you. This mindset helps your marketing stay innovative and fresh not like a spammy sales ad or washed up MLM scheme. If your consumers feel respected, valued and crucial to your company, they will become loyal shoppers.
The biggest thing to remember when creating content or establishing a marketing plan is that the consumer is your wife. Your child. Your mother, father, sister, brother, aunt, uncle, grandparents, best friend, co-worker, etc. These are the world's consumers. Would they follow a company that continually talks down to them and treats them as a bottom line or do they reward care, compassion and value with their loyalty?
Craft Your Messages For Those You Love And You Will See The Response From Your Consumers.
With a plethora of options available when it comes to advertising, your small business might just reap bigger rewards than both you and the competition realize!
Join us for the TGR SEO Services 2020 roundup and, on behalf of everyone here, have a joyous, abundant, prosperous, happy and healthy coming year!
The entire staff of TGR SEO Services would like to wish you a joyous holiday filled with love, happiness, glad tidings and good health!