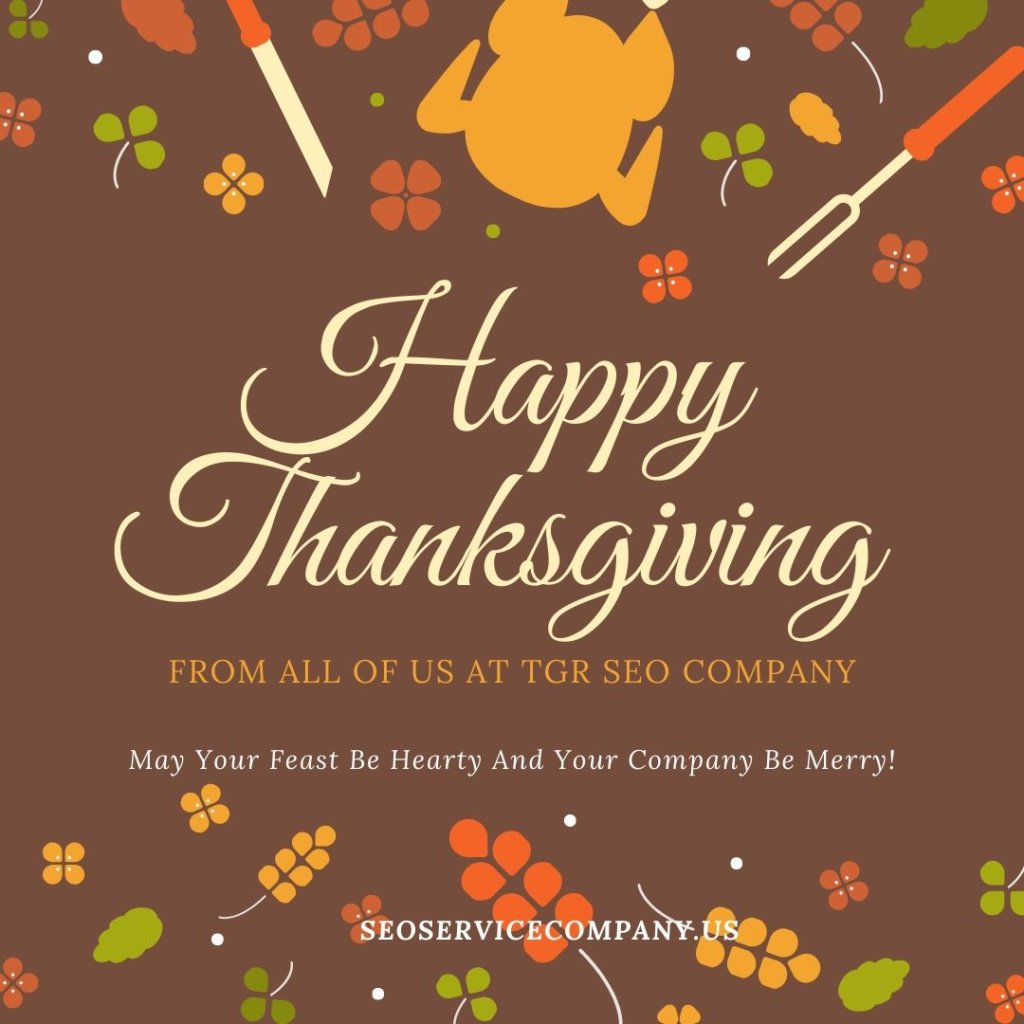 Have A Fantastic Turkey Day!
TGR SEO Company wishes you a wonderful holiday full of fun, laughter and all the turkey you can eat!
As the holiday season ramps up, consumers will be out in droves gathering presents on their list. One of the best ways to grow and form better bonds with your target audience is by being authentic and making mistakes. Seriously… as you celebrate everything to be thankful for, learn how Making Mistakes is truly something to appreciate.
Being the season of giving (heck, it's in the name itself – Thanksgiving), what can be better than to receive one of the most critical tools for your business success? We offer professional, responsive, adaptive and protected websites for our clients absolutely FREE. Find out how you can claim a Free Professional Website For Your Business today!
TGR SEO Company would like to wish everyone an amazing Thanksgiving and a new year full of prosperity!
Are You Ready To Work With An Online Marketing Agency That Understands How To Build Relationships and Brands Simultaneously? Then Simply Click Here >>> SEO Services Advertising Agency!
We also offer online marketing and business websites in Los Angeles, Chicago and many more cities!
#websitedesign #freewebsiteforbusiness #businessadvertising #marketingforsmallbusiness#onlinemarketingagency
With a plethora of options available when it comes to advertising, your small business might just reap bigger rewards than both you and the competition realize!
Join us for the TGR SEO Services 2020 roundup and, on behalf of everyone here, have a joyous, abundant, prosperous, happy and healthy coming year!
The entire staff of TGR SEO Services would like to wish you a joyous holiday filled with love, happiness, glad tidings and good health!