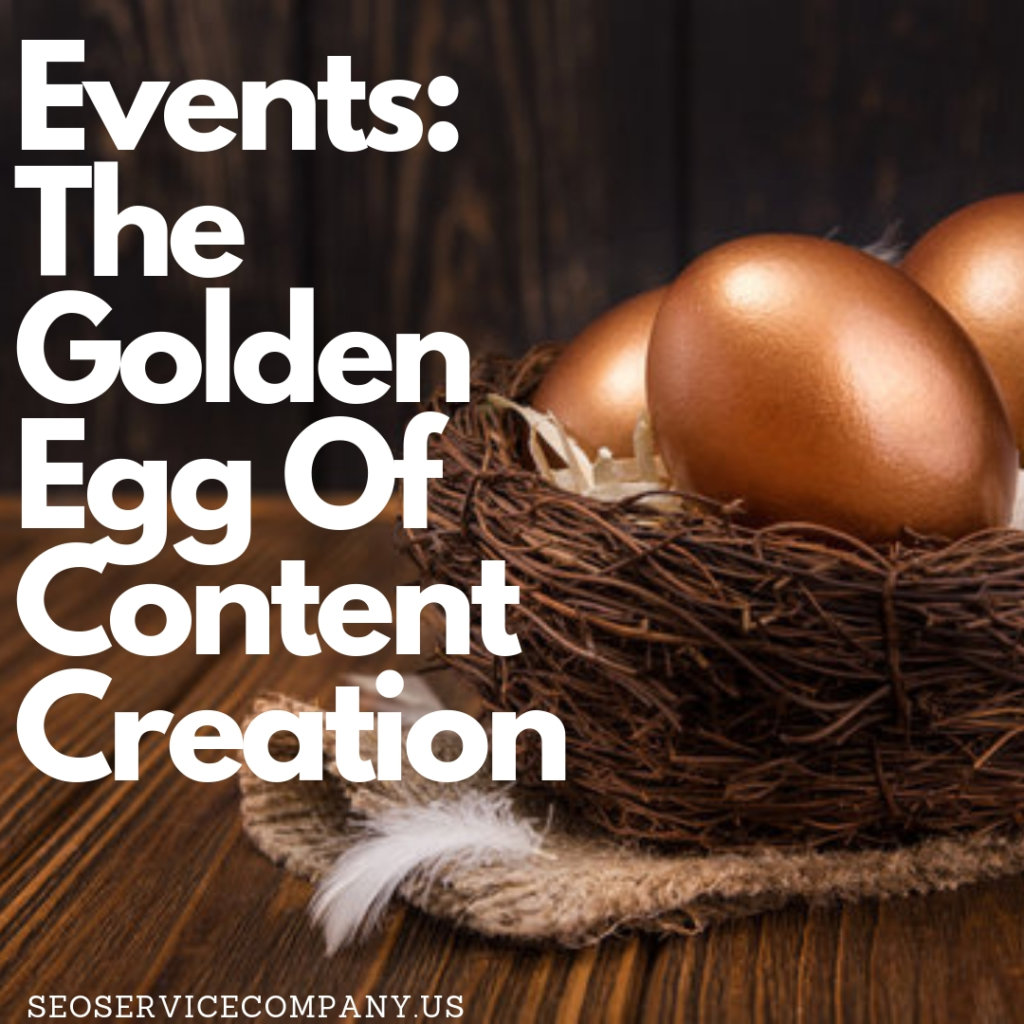 SEIZE THE OPPORTUNITY!
There may be many but today we are addressing events. It doesn't matter if you're hosting an event or simply attending one, these are opportunities of the finest kind. They are the hidden diamond mines of marketing.
You already know that industry events or company conferences are great for networking but they also provide ample inspiration for generating content. From the content and theme itself to the list of speakers, you have more than enough to inspire an entire series of pieces. Let's take a minute to examine the possibilities.
Types Of Content You Can Create From Events
Articles & Infographics

– You can create in-depth articles and stunning infographics from the very content the event itself is presenting. Usually there is a list of speakers and the topics they will cover that are available prior to the beginning of the event. If you can't attend all of the lectures, narrow down key issues that are hot in your industry at that moment or that may offer solutions for the most pressing problems. There should be more than enough to create a few killer articles. You can even create additional pieces by explaining the problem or topic in the first place or offer quick tips in the form of an infographic.

Interviews

– It truly depends on the type of event you attend in regards to if you will get a chance to interview some speakers. High-profile events, such as The Clinton Global Initiative, limit access to particular speakers outside of their lecture but the majority of smaller events will have you rubbing elbows with thought leaders. Compile a few complicated questions or ask for tips on how to solve a tough industry problem and ask them. My suggestion is to record the conversation in some way so you have accurate quotes. Use the recording function on your phone or a digital recorder. Ask the thought leader if they would do a quick interview with you and if they mind you recording the conversation.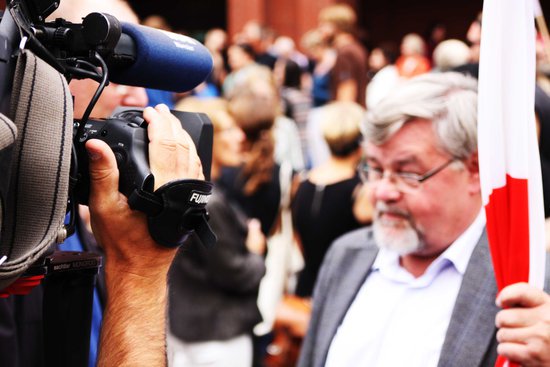 Surveys & Lists

– A great piece of content you can create is an opinion piece. These events have several industry leaders in attendance so it is the perfect time to ask a significant question and gather everyone's response. You can create a list or survey piece that highlights all of the different answers to the same question.

Video

– Video is HUGE these days but it may be harder to obtain on the fly. You can have a friend or colleague play videographer (or hire a pro) and tape your brief interviews with different thought leaders. Each of these mini-interviews can be a quick video content piece in itself or you can edit one video to have many different speakers answering a hot button issue. Depending on the questions you ask, you could make several of these.

Promos

– Events are also great for promotion content. You can make content pieces announcing you are going to be attending this event and form several content pieces from them. You can get a survey from your audience of what answers they want you to find or what they want you to ask speakers. You can host a contest to build excitement about the event or even after the event is over and give away shirts, educational materials, etc. from your company or from speaker companies. If it's an event that is easily accessible to the public, offer a discount or coupon from all those who join the event and come talk to you or sign up for your email list at your booth. Promo ideas are endless – just think outside of the box or be creative with how you can build excitement for the event, for your company attending or how you can talk up the event after it's over.

Reviews

– This can be simply doing a review piece about the event itself, the topics and speakers or even about particular products you obtained from the event. You might even score a link from the event or event promoter if you share the published review with them.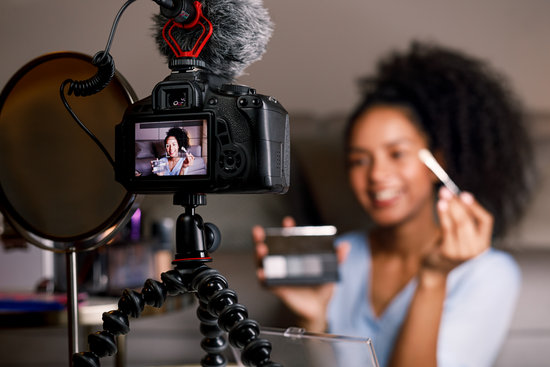 Another brilliant thing about all of this content is that it could earn you some quality back links for your site or blog. You can share published articles with, or even tag, the speakers and event promoters/creators. They might love what you wrote and share it with their followers or link back to you from their site or blog. It's not a guarantee but it can happen.
If you are hosting the event yourself, all of this content will be much easier to assemble because you can easily get sit-down interviews and one-on-one time with the speakers. Either way, events are RIPE for content creation and can give you multiple pieces from one topic or speaker. Keep your eye posted for industry events you are able to attend and have fun!
If you find yourself a little short on the time needed to launch a full scale marketing plan or feel like you might be missing something, give us a call and find out how we can help.
With a plethora of options available when it comes to advertising, your small business might just reap bigger rewards than both you and the competition realize!
Join us for the TGR SEO Services 2020 roundup and, on behalf of everyone here, have a joyous, abundant, prosperous, happy and healthy coming year!
The entire staff of TGR SEO Services would like to wish you a joyous holiday filled with love, happiness, glad tidings and good health!