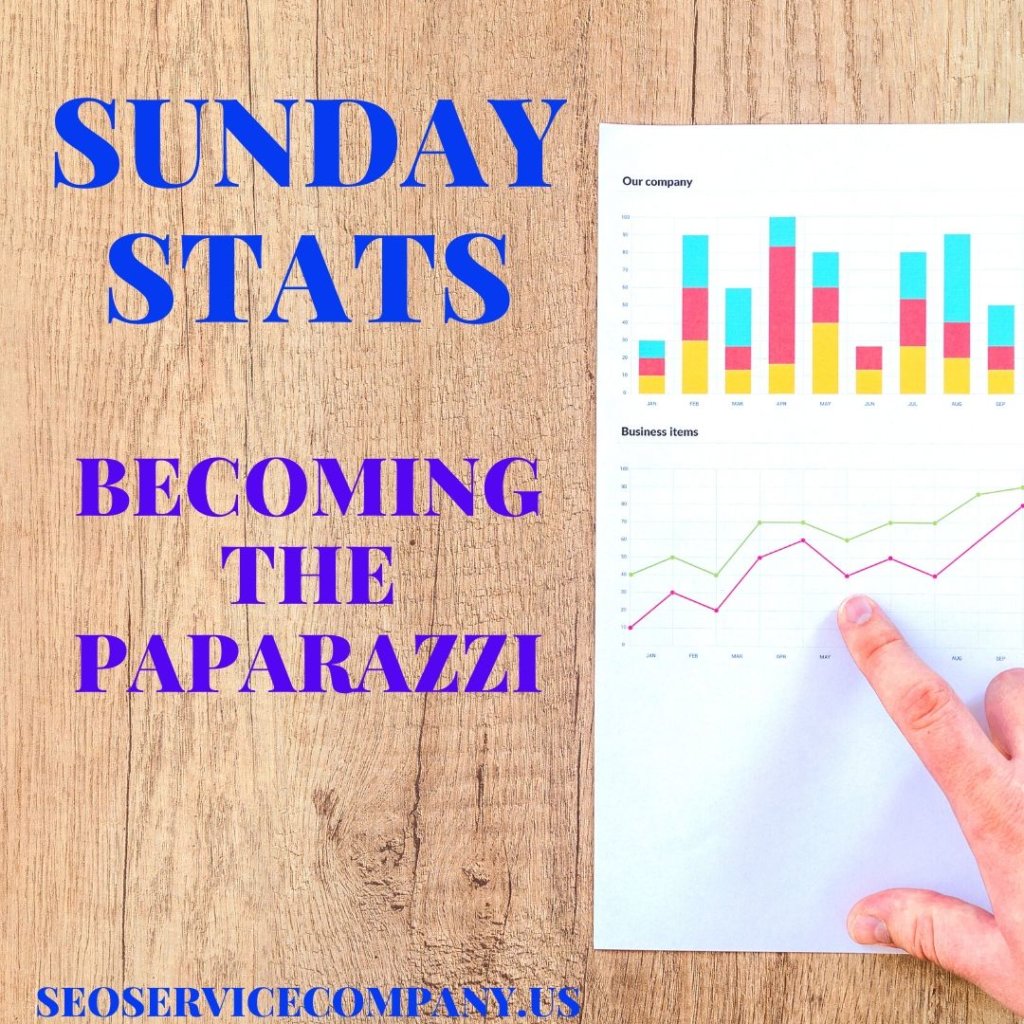 Sunday Statistics – Becoming The Paparazzi
Images increase the consumers desire to read by 80%
65% of people are visual learners
Articles with images produce 180% more engagement
Our brains process visuals 60,000 times faster than text
Key Takeaway: A picture REALLY IS worth a thousand words. Face it – with the fast pace of the world today, pictures are crucial to communication. Everyone is so busy that they barely have time to process anything around them. The state of the world has also decreased the attention span of the average person, causing them to flip or peruse faster than normal. If you want your company message to be seen, you need to attract attention and keep it.
Become a friend of the photograph. Have employees snap pics at events or around the office and incorporate them into your marketing. Invite your marketing team to go "photo happy" and snap everything – you never know when you might be able to use it to connect with customers.
Contact your local digital marketing agency today to increase your brand reputation and implement amazing customer care tools into your overall customer service strategy!
With a plethora of options available when it comes to advertising, your small business might just reap bigger rewards than both you and the competition realize!
Join us for the TGR SEO Services 2020 roundup and, on behalf of everyone here, have a joyous, abundant, prosperous, happy and healthy coming year!
The entire staff of TGR SEO Services would like to wish you a joyous holiday filled with love, happiness, glad tidings and good health!