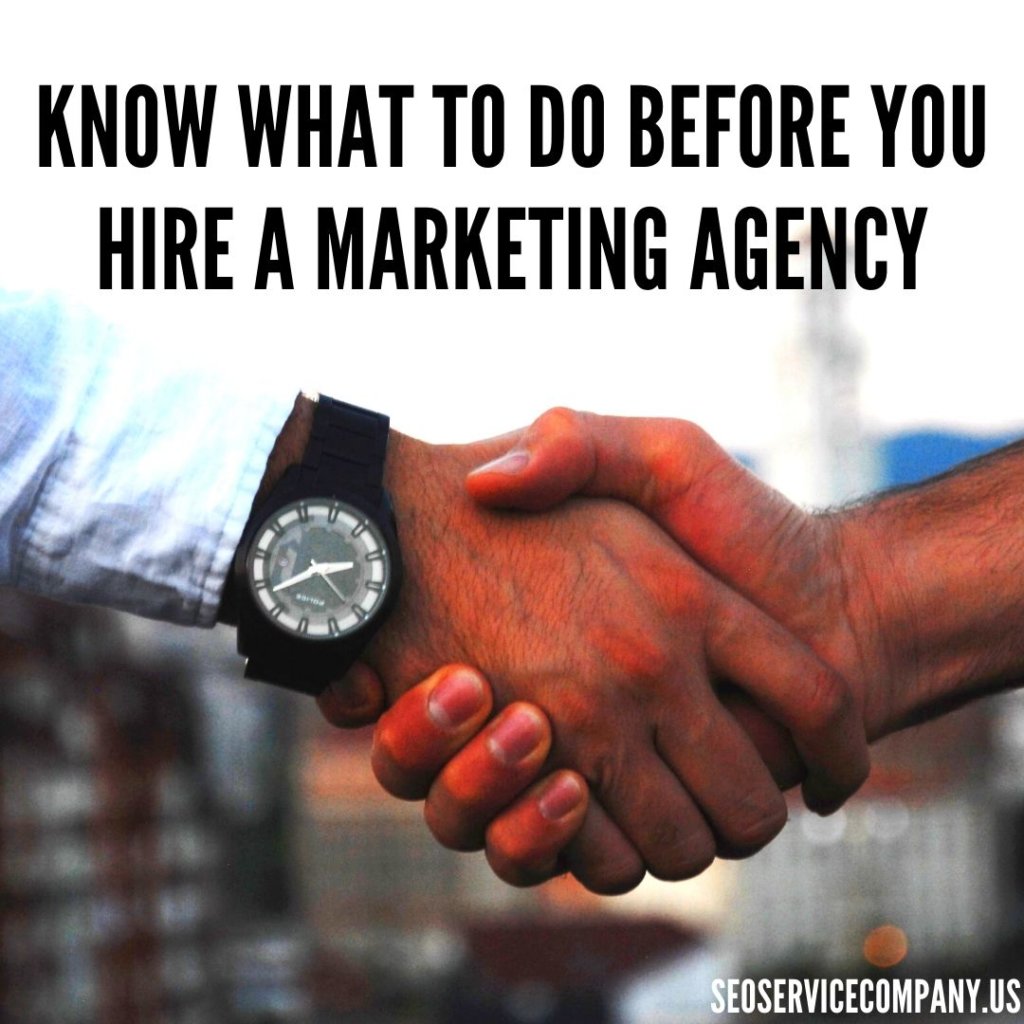 Your business is ready. You've hit the point where you need more customers, a better presence in the world and be able to forge stronger connections with consumers. At this juncture, it sounds like you are ready to hire a marketing agency to accomplish all of this and more. With a crowded sea of digital marketers salivating for clients, how can you weed out the unreputable ones?
Here are a few quick tips to prepare you for finding a great company BEFORE you sign any contracts:
Know Yourself – Before you ever discuss a single detail with a marketing agency, know what you want to accomplish from your marketing. Do you need more clients? Do you want a bigger brand presence? Need a new website? Walking into an office and simply saying "market for me" will lead some less-than-ethical companies to suggest strategies and plans that you probably don't need. Having a clear goal can help an agency determine the best path for you and how you can work together.
Due Diligence – Learn as much as you can about the company prior to hiring. Marketing agencies are not created equally and may only focus on one or two specialties. They could be a one-stop shop for everything or only focus on, say, web design and lead generation. Taking the time to explore what services they offer can keep you from wasting time with an agency that doesn't even provide the strategies you are hoping to employ. Also, be sure to investigate their past clients. Not only can this help you see how a company performs but how they treat their customers. Check out their references and reviews on sites like Google, Yelp and Linkedin.
In The Sandbox – When you speak with a company you are considering, let them know ahead of time how much or how little you want to be involved in each step of the process. By keeping a clear line of communication open on how you expect things to go and when you should be clued in or consulted is vital to the success of your campaign with that agency. By having an initial meeting you can also gauge how well you get along with the employees. These folks are going to be working very closely with you and, if you don't get along, that can jeopardize the marketing itself. Trust your gut and how well you vibe with them but be sure to ask cultural fit questions. These questions are geared towards getting to know the employees on a more personal level and how they interact or feel with their work environment, co-workers, boss, etc.
An example would be "tell us about an occasion when you believe that you delighted a customer" or "what is the single most important factor that must be present in your work environment for you to stay and be happy?"
Read Through – Always, always, ALWAYS read the contract thoroughly before you sign with an agency. Any great company will provide you with a complete contract and scope of work before you start with them. Breaking clauses in a contract can have serious consequences and you are legally bound once you pen your name onto the signature line. If the contract confuses you or seems unclear, it's perfectly acceptable to have your lawyer scan through it before you commit.
By using these simple tips, you can weed out marketing agencies that probably don't have your best interests at heart or may not be able to perform. These folks are going to represent you out in the world so do not hesitate to make sure you are getting exactly what you want. Doing even a little bit of prep work prior to contract signing can mean the difference between working with a wonderful agency or a scam.
Are You Ready To Work With An Online Marketing Agency That Understands How To Build Relationships and Brands Simultaneously? Then Simply Click Here >>> SEO Services Advertising Agency!
If you would like to see how to get a Free Website for Business, click here >>> Free Website!
We also offer online marketing and business websites in Los Angeles, Chicago and many more cities!
#websitedesign #freewebsiteforbusiness #businessadvertising #marketingforsmallbusiness#onlinemarketingagency
With a plethora of options available when it comes to advertising, your small business might just reap bigger rewards than both you and the competition realize!
Join us for the TGR SEO Services 2020 roundup and, on behalf of everyone here, have a joyous, abundant, prosperous, happy and healthy coming year!
The entire staff of TGR SEO Services would like to wish you a joyous holiday filled with love, happiness, glad tidings and good health!