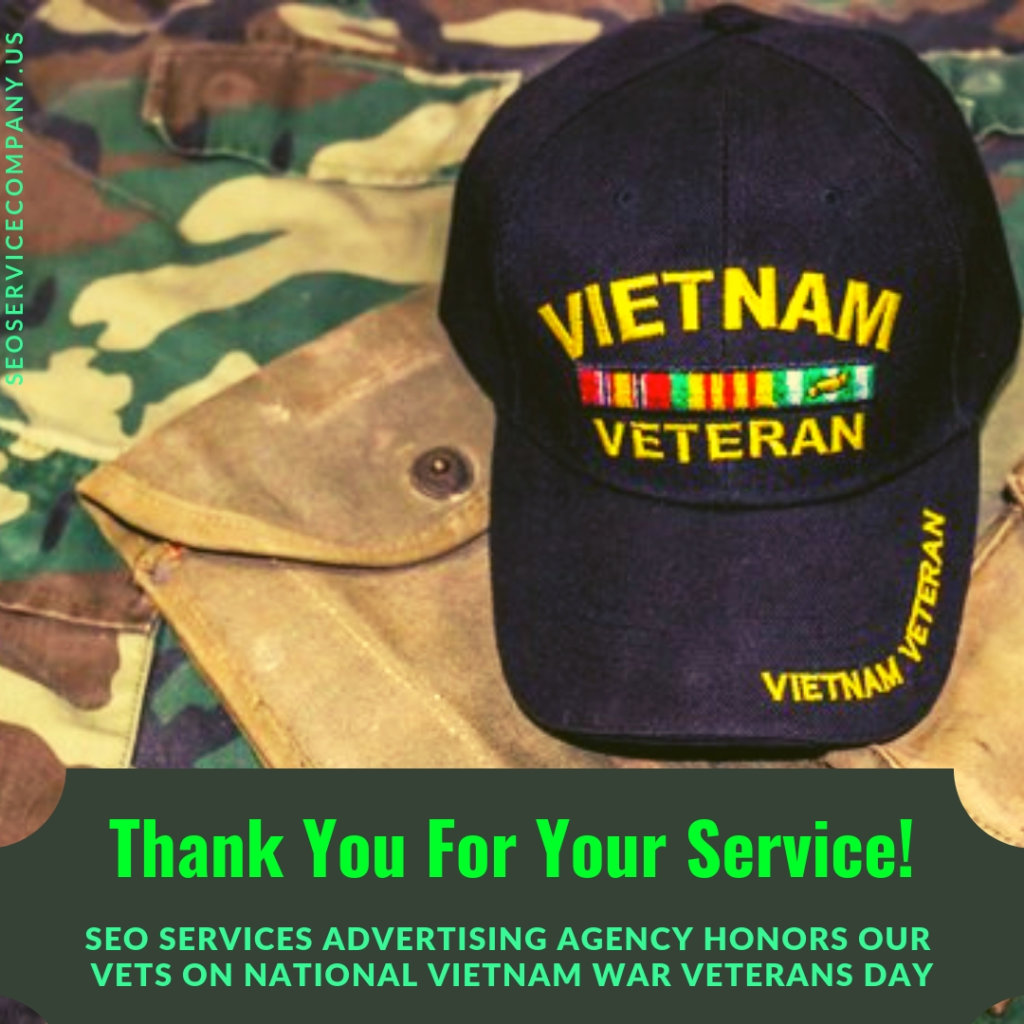 National Vietnam War Veterans Day
March 29th marks the day that American forces officially pulled out of Vietnam and came home. Unofficially celebrated since 2012, the day is filled with programs, ceremonies and activities designed to commemorate our troops that fought in Vietnam and the sacrifices that they and their families made and continue to make for us.
In 2017, legislation passed to officially recognize March 29th as National Vietnam War Veterans Day.
We here at SEO Service Advertising Agency would like to thank all of our veterans, both living and deceased, who fought bravely for our country during that time. It's individuals such as these who fight for our right to be able to run a business, enjoy free enterprise and be allowed to express our creativity and opinions in both our professional and personal lives.
Without your sacrifice, we could not enjoy the quality of life we have today. We thank you for your service.
With a plethora of options available when it comes to advertising, your small business might just reap bigger rewards than both you and the competition realize!
Join us for the TGR SEO Services 2020 roundup and, on behalf of everyone here, have a joyous, abundant, prosperous, happy and healthy coming year!
The entire staff of TGR SEO Services would like to wish you a joyous holiday filled with love, happiness, glad tidings and good health!