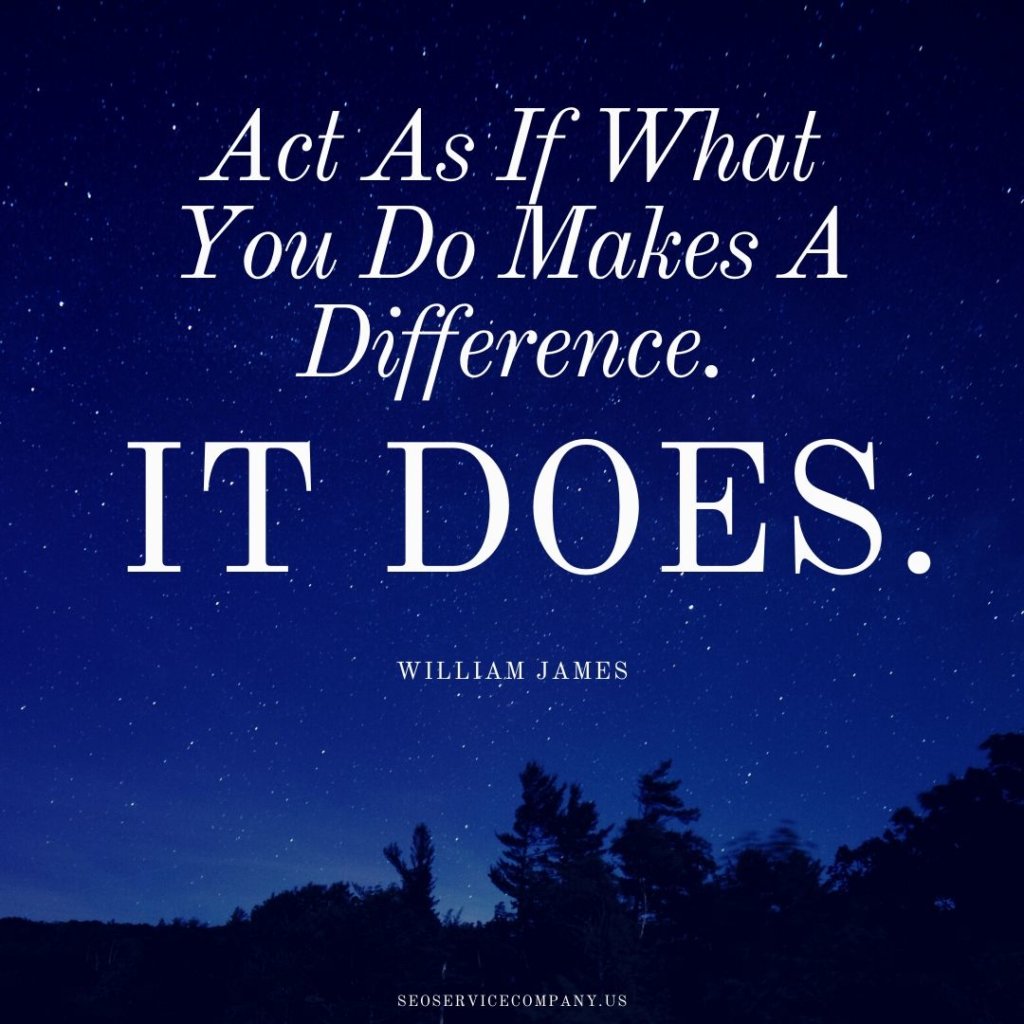 "Act As If What You Do Makes A Difference. IT DOES." – William James
People will may not remember what you say but they remember how you made them feel.
This is true in both day-to-day life and business. The actions you take, how you interact with the world around you, can make or break a situation. How you treat friends, family, strangers you come across as you go through the day – this can open opportunities you never thought possible. Your actions could make someone else think or react differently and flip a negative outcome positive. Not only can this benefit your life in terms of what you are able to do but it will make you feel charged and alive.
In business, it isn't simply how you act but how your staff and peers act as well. It can create the force needed to succeed and accumulate more customers and sales. So, yes, act like what you do matters. It really, truly does. Your words, your behavior can completely change someone's life and cause a chain reaction for success in yours. YOU are the difference that brings opportunity and success.
YOU are the difference that brings the change needed.
This has never been more obvious than with the social tide surging through the country today. Individuals are believing in their voice – that what they do is important, that what they say matters – and it is changing hearts, minds and policies.
Believe in what you do and be mindful of how you act BECAUSE it makes a difference. Keep in mind that with great power comes great responsibility so be compassionate, respectful and true in what you do.
From everyone here at TGR SEO Services, wash your hands, stay safe and help us get this lockdown over and done with!
With a plethora of options available when it comes to advertising, your small business might just reap bigger rewards than both you and the competition realize!
Join us for the TGR SEO Services 2020 roundup and, on behalf of everyone here, have a joyous, abundant, prosperous, happy and healthy coming year!
The entire staff of TGR SEO Services would like to wish you a joyous holiday filled with love, happiness, glad tidings and good health!