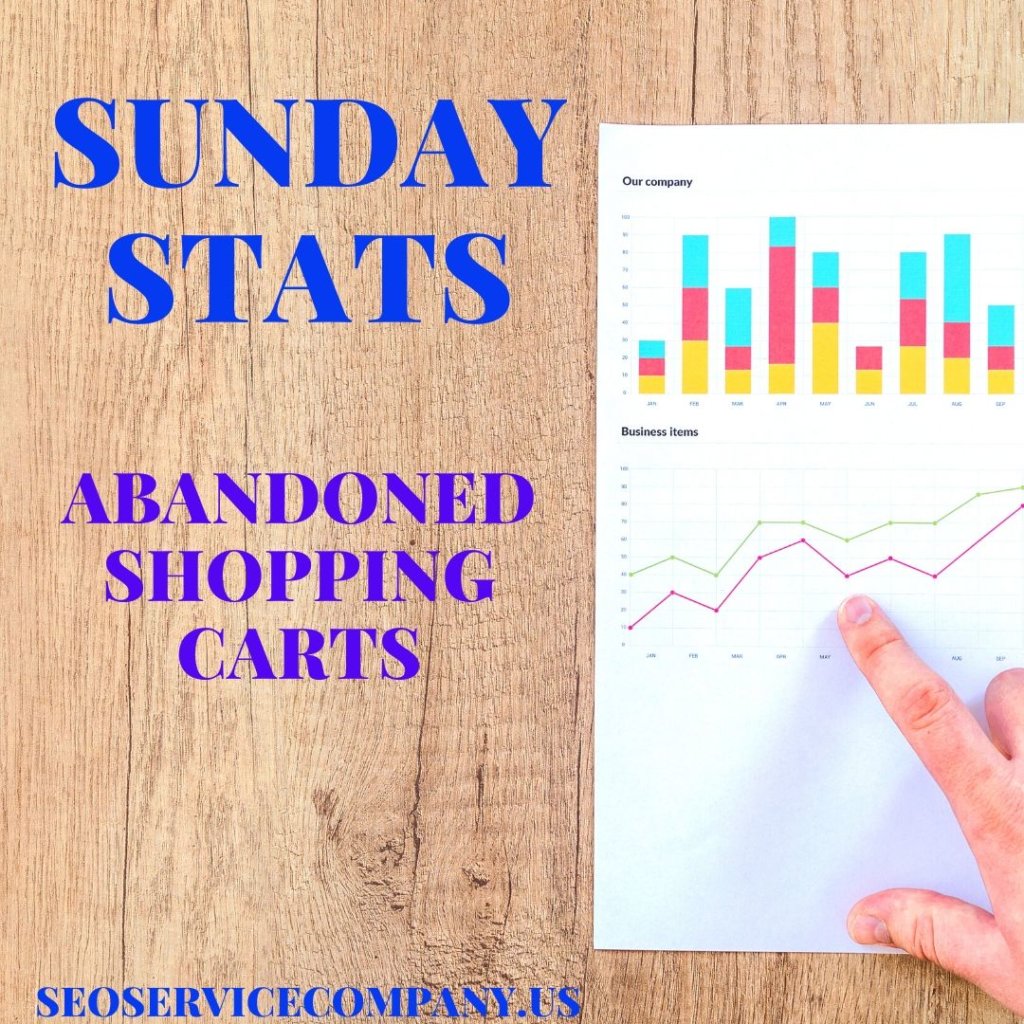 Sunday Statistics – Abandoned Shopping Carts
56% of online abandoned shopping carts are due to unexpected costs
43% are due to high shipping costs and 23% are because the consumer is prompted to create an account before purchase
Businesses online could be losing $3 million a year or more due to abandoned shopping carts
Key Takeaway: Abandoned shopping carts may not seem like a big loss for your business but the stats show they add up exponentially. It doesn't matter if you are a store that solely operates online or if you are a physical business that also offers consumers the ability to purchase through your website, you could be losing out on some serious business. The main cause is simply unexpected pricing.
That's right – you could be losing massive money by not being transparent. Be completely honest and upfront about the costs involved with making the purchase so the consumer isn't surprised when they head to checkout. Nothing kills the excitement of a purchase faster than extra fees. Believe it or not, there are ways to tempt a person back to their shopping cart to finish the purchase. It all comes down to email marketing and incentives – skills your marketing team already has. By having them implement the appropriate strategies, you could net nearly half of those abandoned carts back to the site and into sales.
Contact your local digital marketing agency today to increase your brand reputation and implement amazing customer care tools into your overall customer service strategy!
With a plethora of options available when it comes to advertising, your small business might just reap bigger rewards than both you and the competition realize!
Join us for the TGR SEO Services 2020 roundup and, on behalf of everyone here, have a joyous, abundant, prosperous, happy and healthy coming year!
The entire staff of TGR SEO Services would like to wish you a joyous holiday filled with love, happiness, glad tidings and good health!