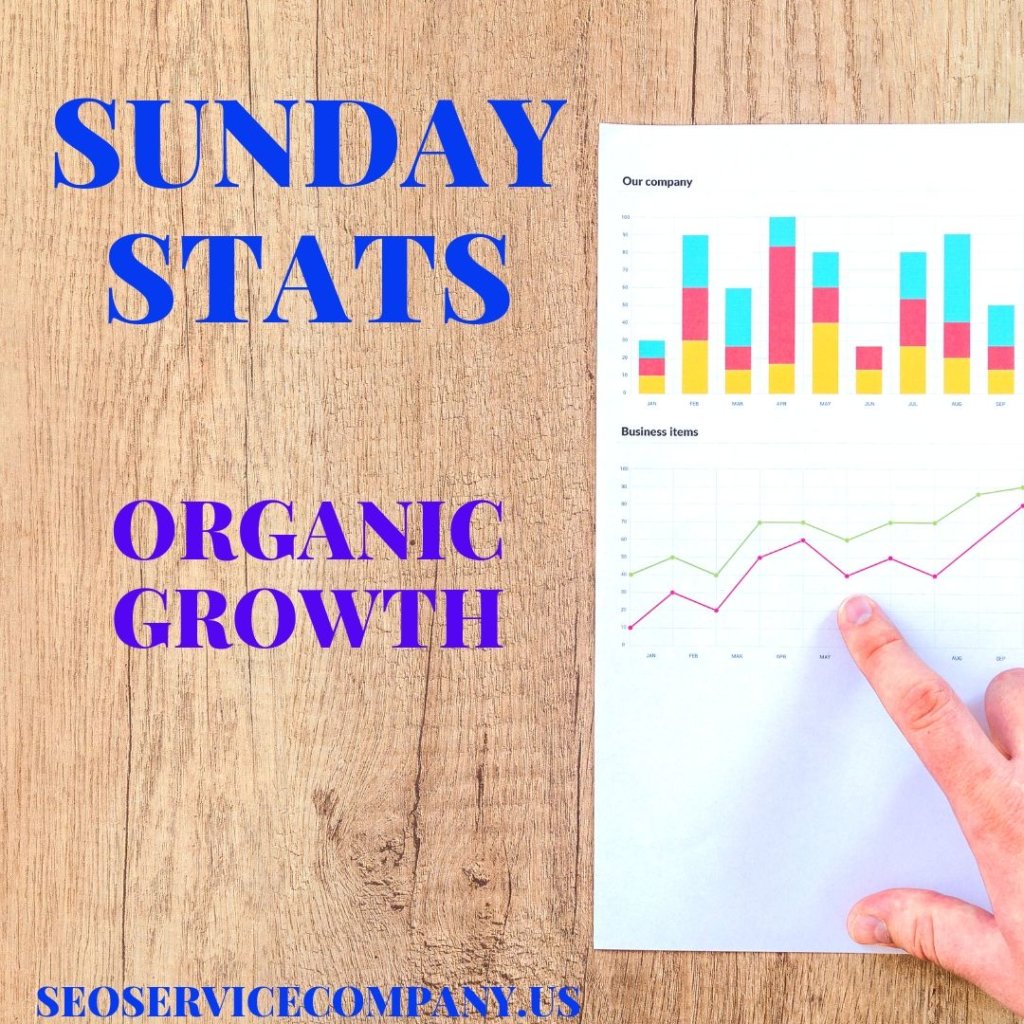 Sunday Statistics – Organic Growth
70 – 80% of search engine users are only focusing on the organic results
Organic SEO is close to 6 times better than paid search ads
50% of search queries are four words or longer
Video content is 50 times more likely to drive organic search results than plain text
Key Takeaway: If you haven't already, you need to be focusing on your digital marketing action plan. It isn't enough anymore to simply buy space on Google, Bing, Yahoo, etc. and hope for the best. Users are looking past those results to find the answers they seek. In their minds, many paid ads are not answering questions but simply trying to lead them to a sell or a confusing website that doesn't provide what they need. The more folks associate this behavior to paid ads, the less effective they will become which means that organic results are CRITICAL. If you want to be seen on search engines, gain customers, increase revenue – you need to focus on search engine and digital marketing. You can't simply buy your way to the top anymore. It takes a targeted and carefully implemented campaign that is full of hard work, skill and long hours to strategically lift your company in the rankings.
What these results also tell us is that users are seeking information that is of VALUE to them. You can't put up any old information loaded with keywords and assume you are going to hold rank. Those times are drifting far away. Search users want answers. They want the most complete information for their question as possible. Video is booming on search results because it often answers questions with in-depth visuals or shows live footage of what the user seeks. Make sure whatever information you provide is worthy of someone chasing it down otherwise they won't bother with you or your company.
Contact your local digital marketing agency today to get your professional, responsive website up and running to enhance your online image and impress customers!
With a plethora of options available when it comes to advertising, your small business might just reap bigger rewards than both you and the competition realize!
Join us for the TGR SEO Services 2020 roundup and, on behalf of everyone here, have a joyous, abundant, prosperous, happy and healthy coming year!
The entire staff of TGR SEO Services would like to wish you a joyous holiday filled with love, happiness, glad tidings and good health!