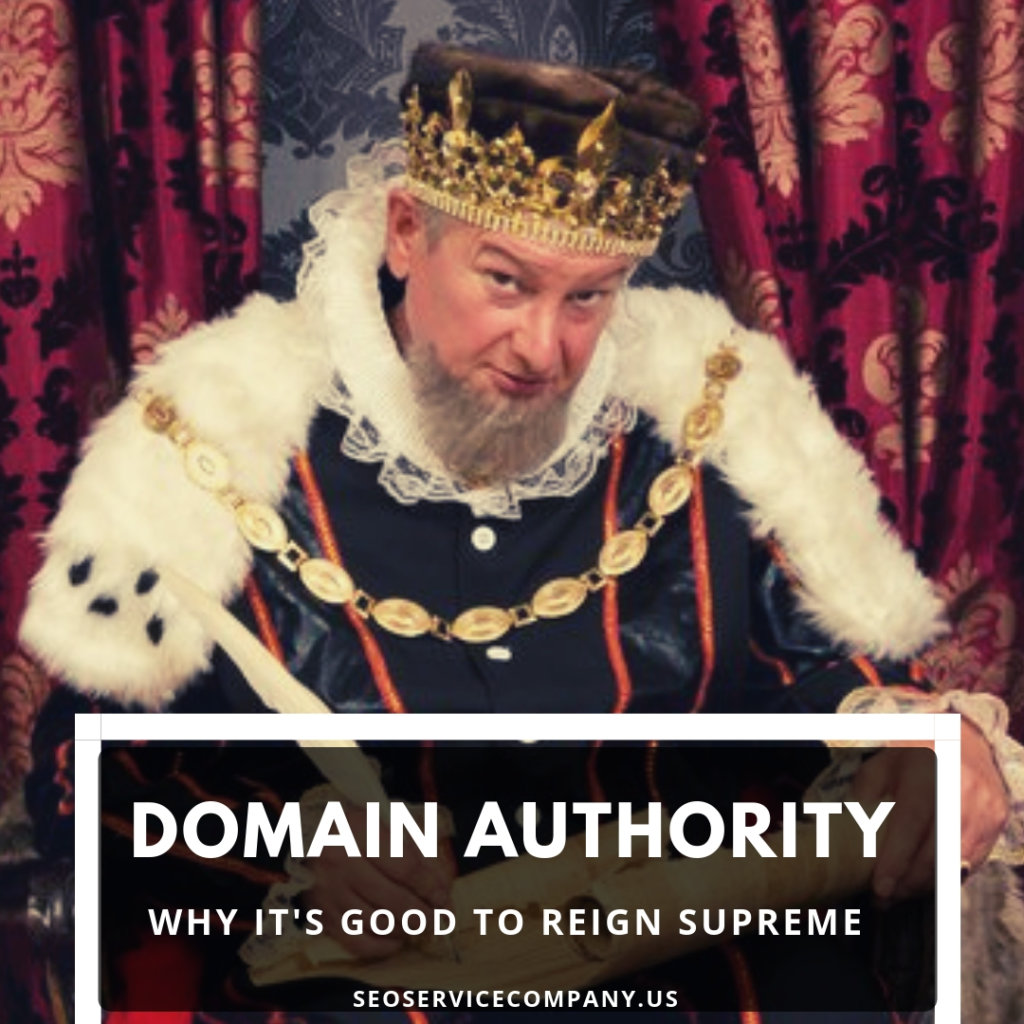 What Is Domain Authority?
Domain Authority is a score that predicts your website's ability to rank on search engines. It has a scale of 1 to 100 and the higher your score, the higher you will appear in search rankings. Google considers domain authority as a guide to how valuable the content is on your website.
There are over 40 factors that are taken into consideration for determining a site's DA score. One of the most important factors is inbound links. Because the scale only goes to 100, sites do not share numbers but get moved up and down the scale. Therefore, your score is dependent upon ranking higher than your competitors, NOT trying to reach 100.
How Can I Improve My Domain Authority?
Quality Backlinks – In this case, it is DEFINITELY quality over quantity. You want backlinks from high authority sites or sites with high DA scores, such as .edu or thought leaders in your industry. This causes the search engines to think your site must be providing highly valuable information to the community.
Clean Up Backlinks – There are multiple free tools you can use to check all of the backlinks your site has earned. Make sure you have mid to high quality links. Clean out any low quality or "spammy" backlinks.
Content, Content, Content – Sure, anyone can write but not many people can write WELL. You need to create engaging and high-quality content. Whether it is infographics, videos, whitepapers, e-books or the like, you need to focus on QUALITY. Instead of using one hour to churn out dozens of articles that may sound repetitive or incomplete, use that hour to complete one article that is well written and thought out. The key to SEO these days is CONTENT.
One of the most important things to consider when working on improving your domain authority is to remember that it is a game for the long-term. You will not see results immediately or even in the near future. All of your consistent efforts will pay off down the line. Have faith in what you are doing and take pride in what you put out. That will make all the difference in the world.
Please Remember To Share This Post! Thank You!
With a plethora of options available when it comes to advertising, your small business might just reap bigger rewards than both you and the competition realize!
Join us for the TGR SEO Services 2020 roundup and, on behalf of everyone here, have a joyous, abundant, prosperous, happy and healthy coming year!
The entire staff of TGR SEO Services would like to wish you a joyous holiday filled with love, happiness, glad tidings and good health!