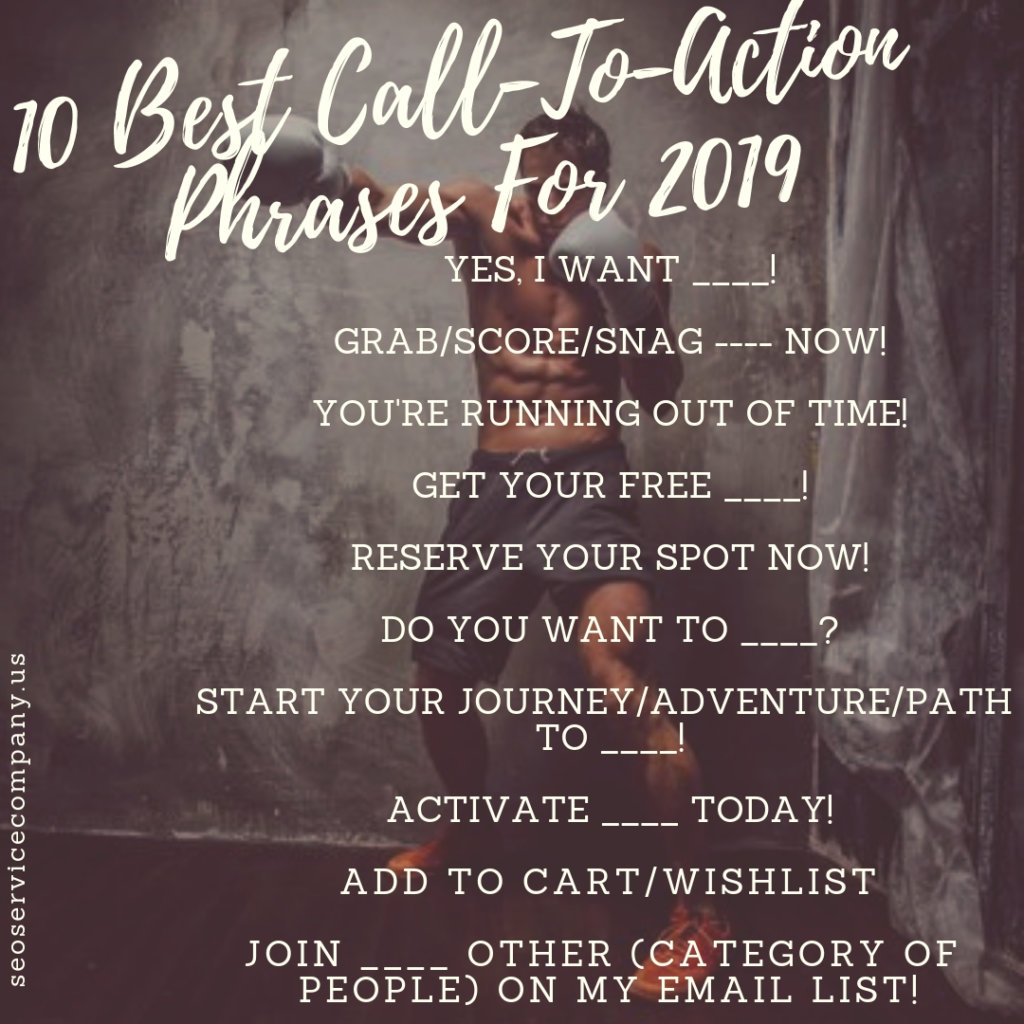 10 Best Call-To-Action Phrases For 2019
YES, I WANT ____!
GRAB/SCORE/SNAG —- NOW!
YOU'RE RUNNING OUT OF TIME!
GET YOUR FREE ____!
RESERVE YOUR SPOT NOW!
DO YOU WANT TO ____?
START YOUR JOURNEY/ADVENTURE/PATH TO ____!
ACTIVATE ____ TODAY!
ADD TO CART/WISHLIST
JOIN ____ OTHER (CATEGORY OF PEOPLE) ON MY EMAIL LIST!
For more tips, tricks and advice on SEO, marketing and computers themselves, check back here for fresh content weekly.
What brand or product had the best call-to-action that you can remember? Comment Below!
With a plethora of options available when it comes to advertising, your small business might just reap bigger rewards than both you and the competition realize!
Join us for the TGR SEO Services 2020 roundup and, on behalf of everyone here, have a joyous, abundant, prosperous, happy and healthy coming year!
The entire staff of TGR SEO Services would like to wish you a joyous holiday filled with love, happiness, glad tidings and good health!