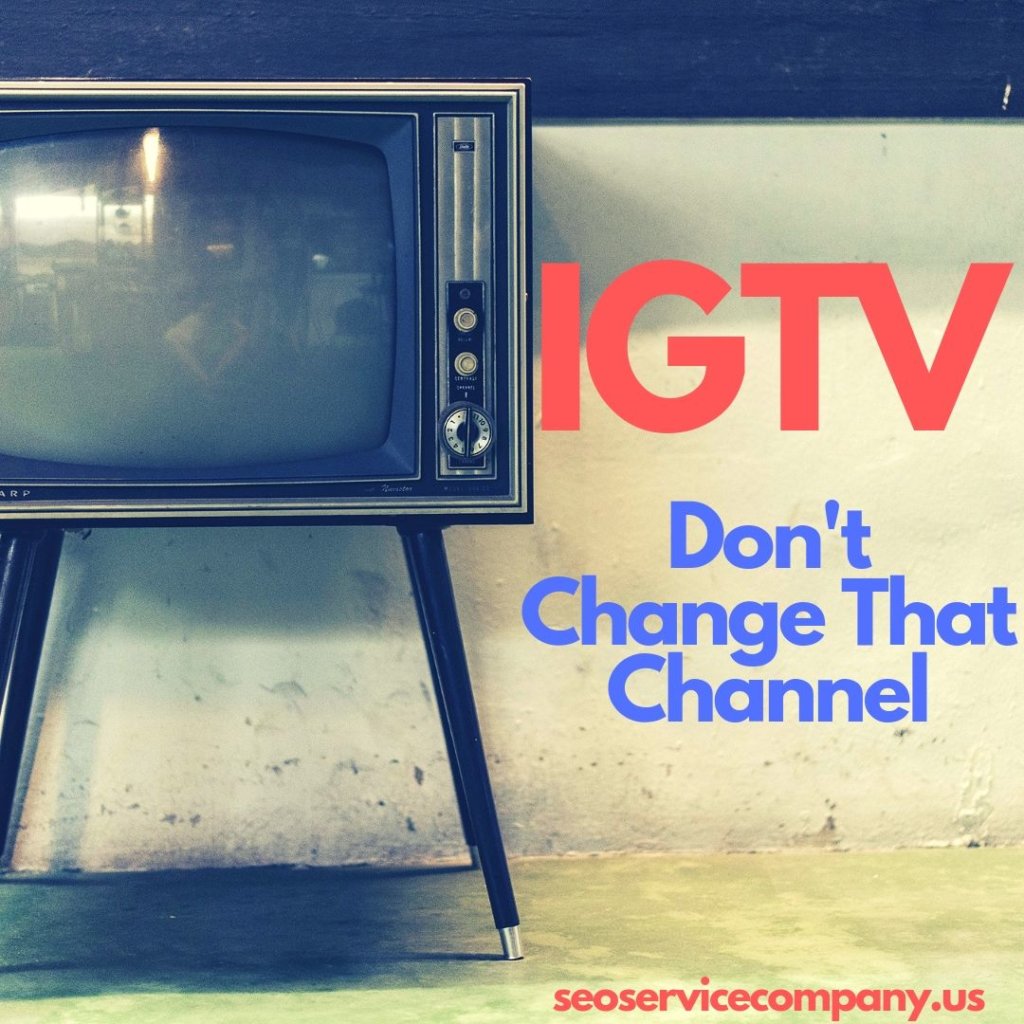 Instagram is the King Midas of social media platforms.
It seems that every idea they launch or app they tweak only skyrockets the entire system exponentially. Basic Instagram has grown by hundreds of millions of users since it's launch in December of 2010. As of June 2018, Instagram blasted past 1 Billion users and the social media giant shows no signs of slowing. With consistent, fresh updates to formats and functionality, any features or additional apps only make the experience that much sweeter.
IGTV
IGTV, or Instagram TV, is a standalone app that works very similar to YouTube or live television. The huge difference is that that all of the videos are recorded vertically since they are meant to be viewed on a phone. When you open up the app, video content starts playing immediately, similar to turning on a TV. While you can use this as a standalone app, some of the basic functionality is available within the Instagram app itself.
What Does This Mean For Marketers?
IGTV allows for longer videos and easier access to the creators, or audience, that you want to connect with. Since more people watch videos on their phone than any other avenue and there is a high demand for more video content, you can reach your consumers easier than before. This is a prime opportunity to create more in-depth storytelling to solidify stronger bonds with your target consumer. The content you can create is near limitless because you aren't restricted to a specific type of content, short length or even format. Since content is easily explored in the app, your brand is able to be discovered by new people because when they open IGTV, they can instantly see your new content.
Basic IGTV Tips
Since the app is still so new, there is a perfect opportunity to explore and experiment with content to increase consumer engagement. First things first, create a channel. Your channel will have the same BIO and Privacy Settings as your Instagram account. You can create a channel and upload videos through Instagram, the IGTV app or on the Instagram website. Videos can be from 15 seconds to 15 minutes so you can really get creative with your message. On Verified accounts that upload from a computer, you can have up to hour long videos.
Something to keep in mind is that you will get a chance to share a one minute preview of your video to your IG Feed with the option for viewers to tap "keep watching" to continue viewing the entire video. This might be something you can utilize when creating your content and use to experiment with interaction. Here are a couple of quick tips for your IGTV vid content…
Make sure your video makes sense without sound. Either that the entire thing can be understood without audio or that it has subtitles for those who view videos with the sound off.
You have 15 seconds to snare a viewers attention before they move on so make them count. This is your introduction and you need to focus on keeping them engaged so they want to watch the rest of the video.
Use relevant hashtags. Videos are being categorized by Instagram according to hashtags for their content. Users will be able to search for a specific content type and a page of all relevant videos will pop up. Make sure your hashtags are particular to what is happening in your video or the message being delivered. Any fluff hashtags will only hurt the chances of your video being seen by new viewers.
IGTV is for long form content. Anything around 15 seconds to 30 seconds should go on Instagram Stories, where content is meant to be short and snappy. Some brands are developing entire series on their IGTV.
If you want to check out a couple of IGTV Channels that are doing it right, head over to NASA, Emily Henderson and NatGeo. Remember that there will be regular posts on their Insta but IGTV posts will show up there as well or you can find them through the IGTV app itself.
Regardless of how you are implementing video content on Instagram, you should be considering how to make your IGTV different from your YouTube and regular account. There is a real chance to create a special series or video format that truly stands out in your marketing. Have fun and start shooting!
For more tips, tricks and advice on SEO, marketing and computers themselves, check back here for fresh content weekly.
With a plethora of options available when it comes to advertising, your small business might just reap bigger rewards than both you and the competition realize!
Join us for the TGR SEO Services 2020 roundup and, on behalf of everyone here, have a joyous, abundant, prosperous, happy and healthy coming year!
The entire staff of TGR SEO Services would like to wish you a joyous holiday filled with love, happiness, glad tidings and good health!