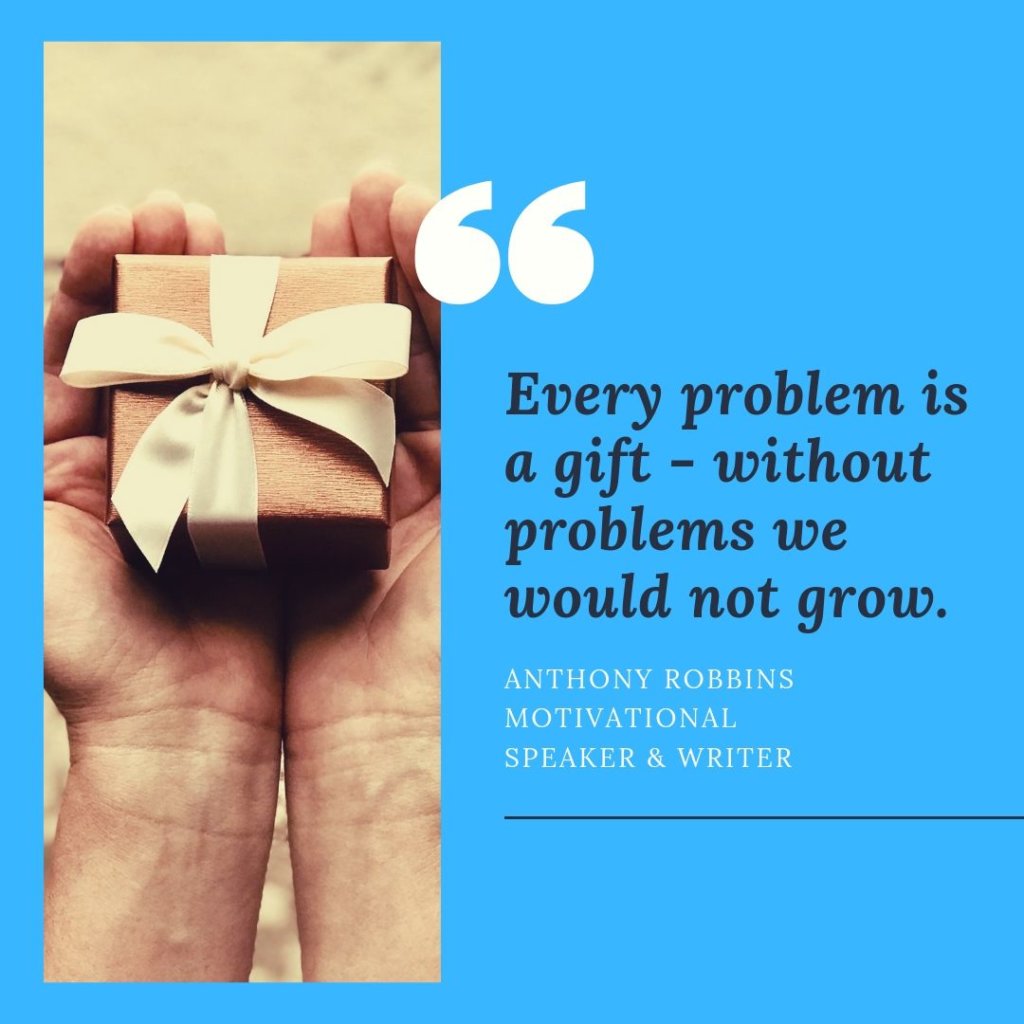 "Every Problem Is A Gift – Without Problems We Would Not Grow." — Anthony Robbins, Motivational Speaker and Writer
It is inevitable that you will fail.
Whether it is in business or in life, failure is unavoidable. One of the biggest factors in success is how we handle such failures. As a leader, or founder, of a company, you must expect that there will be bumps along the road. From product testing, user experience and evolving your brand over time, not every idea will pan out. Sometimes this will be due to development issues but most of the time it comes down to factors such as marketing, consumer response and functionality. It is important to know what went wrong and where so you can improve upon the formula and try again.
This is the beauty of failure. You can keep making changes until you finally stumble upon the winning formula. Problems are absolutely vital to success. By encountering issues, we are given a chance to learn and discover strategies or skills we may not have known that we were capable of. Problems may seem like insurmountable obstacles but they are really learning curves in which we can improve products, services and even ourselves. Help yourself and your business grow by changing how you see problems. Start viewing them as opportunities to a better quality, as stepping stones to a larger and more satisfying victory.
Not only will this attitude help change your perspective on business but it will open up more possibilities in your daily life. You'll find yourself more productive and more receptive to amazing opportunities. This mentality can also be passed onto your employees and help them achieve similar results in their personal lives. Of course, this can help increase their productivity, loyalty and success in the company as well.
Problems are the lifeblood of self-improvement and success. Don't be afraid to embrace them and actually look forward to the immense opportunities such obstacles present.
With a plethora of options available when it comes to advertising, your small business might just reap bigger rewards than both you and the competition realize!
Join us for the TGR SEO Services 2020 roundup and, on behalf of everyone here, have a joyous, abundant, prosperous, happy and healthy coming year!
The entire staff of TGR SEO Services would like to wish you a joyous holiday filled with love, happiness, glad tidings and good health!