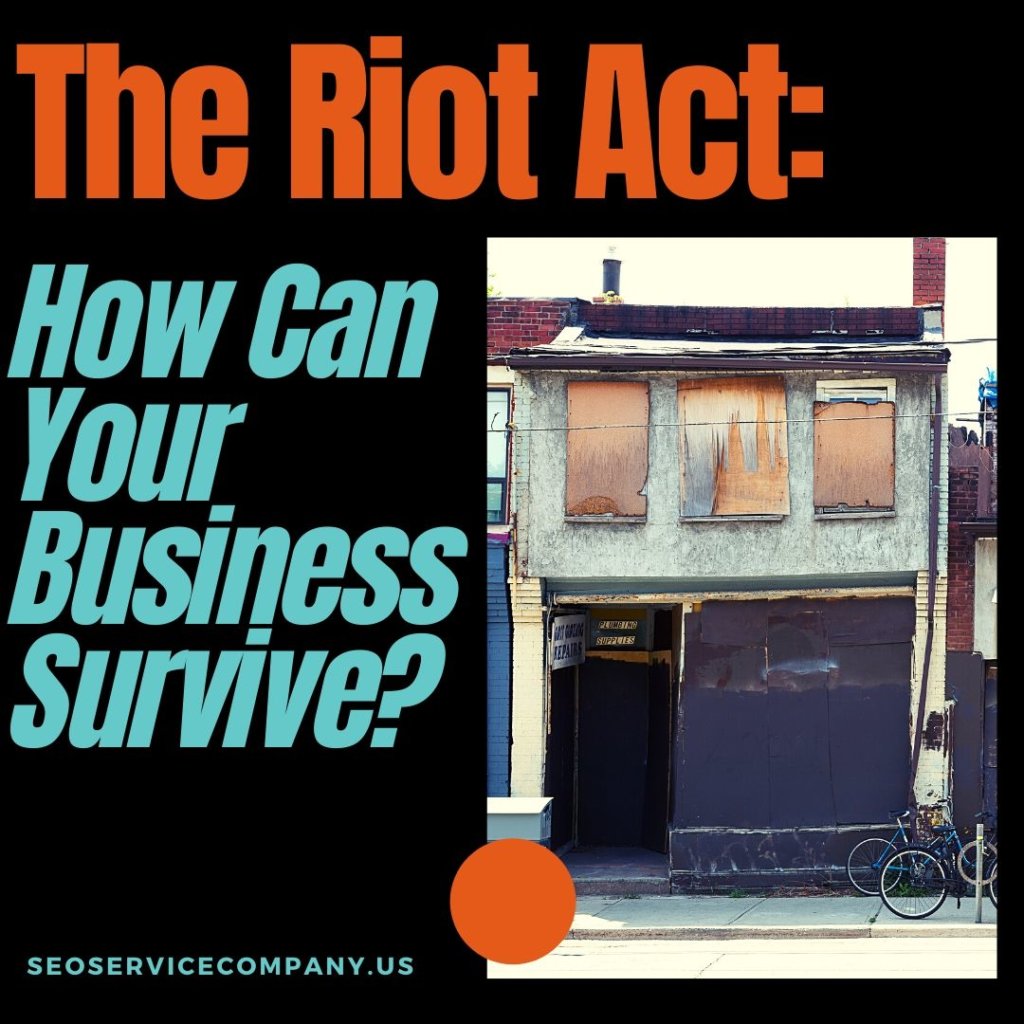 The pandemic caused businesses all over the globe to shutter their physical stores and pull back on production. This left many to restructure and figure out a way to stay afloat until life could return to normal. Just as restrictions were to be lifted, the George Floyd protests occurred and some aggressive riots broke onto the streets, demolishing businesses and putting restrictions back into effect.
From one restriction to the next, how can your business survive?
First, if your business was struck, damaged and looted during the protests, you should be filing claims with your insurance company and cleaning up. Many business owners are planning to reopen once they piece things back together. This might be the most important step – decide if your passion for your business is still strong and if you want to come back. For those that do, you are already in a good position to deal with curfews and consumer restrictions because of how you adjusted during the pandemic.
A main focus should have been converting as much as possible to the digital landscape. Selling products online, arranging curbside pickup via website or app and scheduling deliveries will have kept your business going while stay-at-home orders were in effect. Continue this, essentially, forever. These are not actions you should only have during crisis but services you offer as a convenience to consumers. The world is relying more on the internet than ever so your company needs to stay versatile and embrace digital marketing, scheduling and services.
This will also help if you need to rebuild your store. If you can, sell what stock you have left or offer limited services until back up and running. If you are completely wiped out but plan to come back, stay engaged with your community by offering tips and informative articles on your products or the service you are in. For instance, a wiped out jewelry store can share an article about the difference in gem grades or how to pick the perfect engagement ring. The point is to stay visible and connected to your community. They need to know that, no matter what happens in the world, you are a constant and will be back better than ever.
Regardless if you are a digital store or have a physical storefront that is pristine or was looted, you should STILL be marketing online. Again, it's about staying connected, whether you are simply sharing information or selling products directly off of your site. The country is going through an awakening right now and there is much confusion and turmoil boiling over everywhere so mind your tone. You don't want to feed fear, anger or misinformation to your customers – you should be a calming, supportive voice they can rely on.
Completely disengaging from marketing – no matter what phase your business is in – is a critical error. It will be exponentially harder to connect with your target audience and you may be forgotten, not trusted or have to start from square one. Keep the flow going so you can focus on growth in your marketing and not be struggling to catch up. Consult your local marketing firm or in-house team to solidify a plan for bouncing back from the riots and keeping your business active and thriving.
If you would like to see how to get a Free Website for Business, click here >>> Free Website!
We also offer online marketing and business websites in Los Angeles, Chicago and many more cities!
#websitedesign #freewebsiteforbusiness #businessadvertising #marketingforsmallbusiness#onlinemarketingagency
With a plethora of options available when it comes to advertising, your small business might just reap bigger rewards than both you and the competition realize!
Join us for the TGR SEO Services 2020 roundup and, on behalf of everyone here, have a joyous, abundant, prosperous, happy and healthy coming year!
The entire staff of TGR SEO Services would like to wish you a joyous holiday filled with love, happiness, glad tidings and good health!