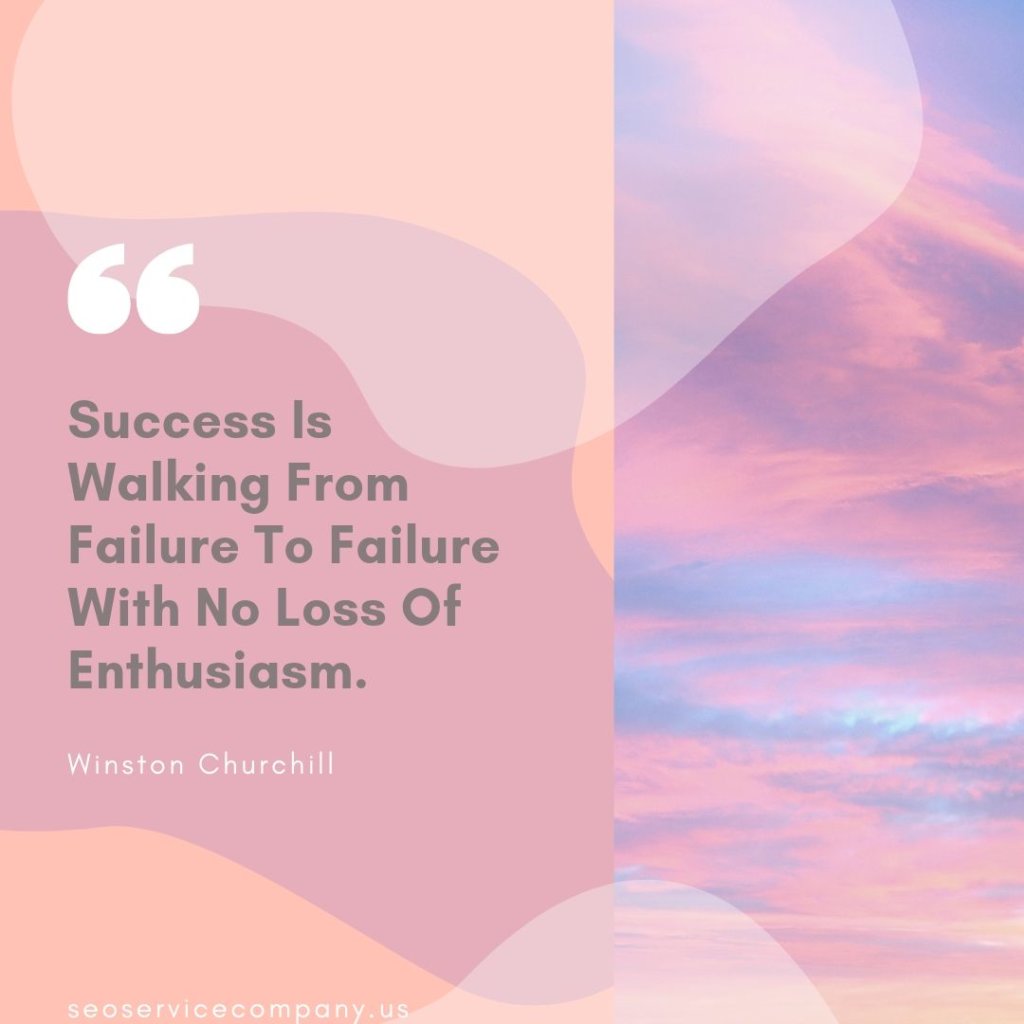 "Success Is Walking From Failure To Failure With No Loss Of Enthusiasm." – Winston Churchill
Success IS Failure. More precisely, success is born from the ashes of failure.
It is inevitable that no matter what you strive for you will take a misstep here or there and fail. What makes you successful is not that it works perfectly – nothing is perfect – or that it stumbles upon no obstacles – there are always obstacles – but your mindset and attitude as you go. It's your enthusiasm and spirit that fuel you and push you further and harder than you thought possible. It is this drive that causes you to see what needs to be tweaked and fine tune the formula for your success.
If you become downtrodden, frustrated or tired of trying, you will never achieve what you want. You have to keep that optimistic and determined mindset in order to achieve greatness. Enthusiasm helps you pick yourself up from failure faster. Enthusiasm helps keep you keen and hungry for solutions and strategies around obstacles. Enthusiasm keeps you focused on dissecting failures and tweaking them for another try. This is where you will find success.
You will do yourself a great disservice by letting the air out of your balloon. Not only will you be more likely to throw in the towel but that mood will carry over into so many different aspects of your life and put a cloud over everything. You deserve better. You deserve to stay hopeful and thrive. You owe it to yourself to stay enthusiastic no matter what.
Your success lies in your mindset born from failure. Focus, hunger, determination and grit come from how you deal with failure and you rise above it.
With a plethora of options available when it comes to advertising, your small business might just reap bigger rewards than both you and the competition realize!
Join us for the TGR SEO Services 2020 roundup and, on behalf of everyone here, have a joyous, abundant, prosperous, happy and healthy coming year!
The entire staff of TGR SEO Services would like to wish you a joyous holiday filled with love, happiness, glad tidings and good health!