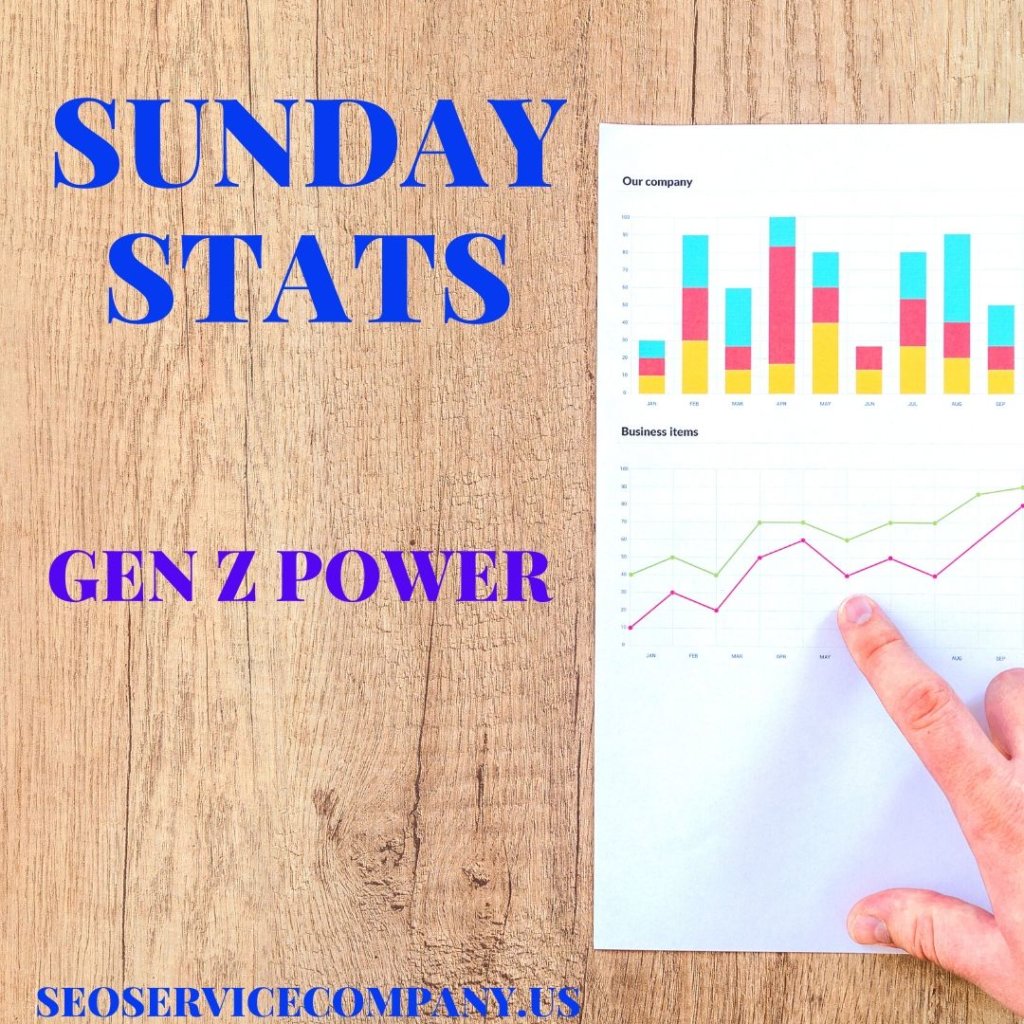 Sunday Statistics – Gen Z Power
Generation Z will have a $44 billion buying power
In a few years, 40% of Gen Z will dominate consumer shopping
95% of Gen Z have their own smartphones and spend 10+ hours on daily
85% of Gen Z learn about new products through social media
Key Takeaway: As a business, you must realize that your consumers will change over time. As older consumers pass away, each generation overtakes another in regards to trend and shopping habits. A large part of Gen Z, those born in 1997 or after, are of age and active buyers in our economy. You need to understand how their habits shape the future of commerce because this changes the way your company will advertise. Staying with how you market now will not work. You will need to evolve or upgrade tactics based on how these consumers alter our global economy.
There are plenty of clues right now as to habits of Gen Z shoppers and they are worth taking to heart. Everything is shifting more into mobile shopping and learning about companies and their products is different than even how the millennials gather information. For instance, Gen Z has shifted from Facebook to Instagram and YouTube. From there it could shift further – we are only seeing the very beginning of trend changes. The point is that you can't compete if you aren't in the know. But you have a business to run, you can't be following trends and consumer data meticulously.
Outsource your marketing. Make it a priority investment for your future. You can no longer afford to "skimp" on marketing budgets or think it immaterial to your longevity. The proof is in the stats. You need to focus on digital marketing for the future and you need those that provide the right skills in these trends to make it happen so you can focus on running your company. The time for casual observing is over. Get in or Gen Z will force you out.
Contact your local digital marketing agency today to increase your brand reputation and implement amazing customer care tools into your overall customer service strategy!
With a plethora of options available when it comes to advertising, your small business might just reap bigger rewards than both you and the competition realize!
Join us for the TGR SEO Services 2020 roundup and, on behalf of everyone here, have a joyous, abundant, prosperous, happy and healthy coming year!
The entire staff of TGR SEO Services would like to wish you a joyous holiday filled with love, happiness, glad tidings and good health!