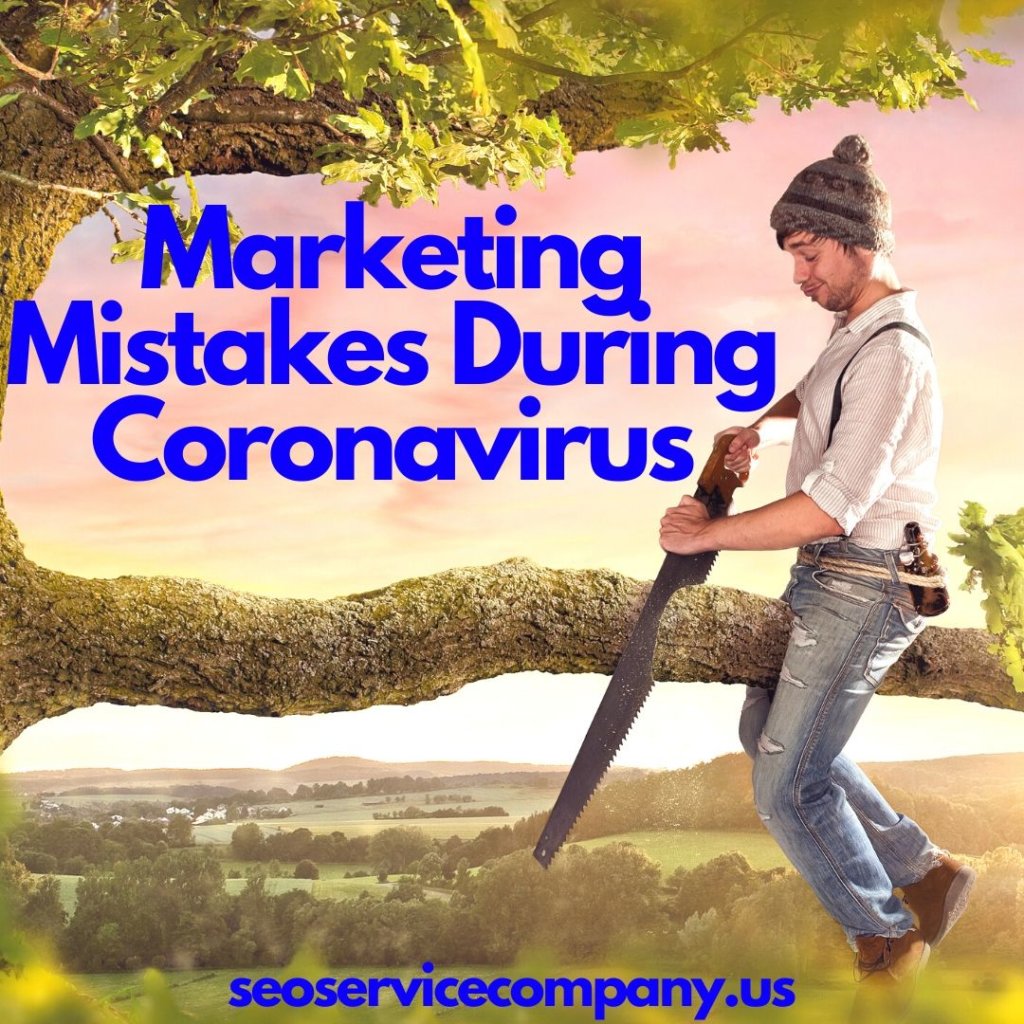 As a business, you are likely continuing to market throughout the Coronavirus pandemic. This is a smart decision but there are a few distinct things you should NOT do during your marketing campaigns otherwise you may tarnish your brand and alienate your customer base.
First of all, do not place focus on short term gains. Pushing ads that create scarcity or give false promises during this time can hurt your business. Sure, you may make some sales while in quarantine but breaking trust or coming off as greedy and shady will ruin your positive brand image in the long run. Focus on how you can help your consumers – offer no cancellation fees or extend loyalty program deadlines. By being lenient and showing compassion, your customers will likely show their appreciation by sticking with your brand in the future.
One thing you absolutely must NOT do is advertise out-of-stock products. Different regions are out of particular products and mass-advertising them across an area can irritate and confuse your consumers. Keep your marketing in sync with your inventory, especially if you have multiple locations. A consumer doesn't want to waste time researching or trying to procure something that isn't actually available.
Don't use the word Coronavirus in your marketing unless it actually applies. For instance, if you are sharing more scientific or clinical content about the virus, it's understandable, but does it fit with your brand? If you are a sports store, does it make sense to post an article about the CDC findings and potential curve rates? This is likely not on target for your brand and can throw off, or even irk, your customers who expect to see content related to sports. By the same token, if you are updating your consumers about curbside pickup procedures or new hours of operation during the pandemic, this is perfectly acceptable.
It's not a bad idea to broadcast a message to your customers about how your brand feels during this time. By addressing the pandemic, how you will continue to aid your customers and offering positive support, your brand becomes real and down-to-earth. Essentially, your customers will feel that you exist in the same world as they do and not some cold, unsympathetic, corporate sphere.
In the end, avoiding these major mistakes can help keep your company afloat long after quarantine has lifted. Connect with your marketing department or your local advertising agency about how to reset or shape your campaigns and message to fit better with the times.
If you would like to see how to get a Free Website for Business, click here >>> Free Website!
We also offer online marketing and business websites in Los Angeles, Chicago and many more cities!
#websitedesign #freewebsiteforbusiness #businessadvertising #marketingforsmallbusiness#onlinemarketingagency
With a plethora of options available when it comes to advertising, your small business might just reap bigger rewards than both you and the competition realize!
Join us for the TGR SEO Services 2020 roundup and, on behalf of everyone here, have a joyous, abundant, prosperous, happy and healthy coming year!
The entire staff of TGR SEO Services would like to wish you a joyous holiday filled with love, happiness, glad tidings and good health!