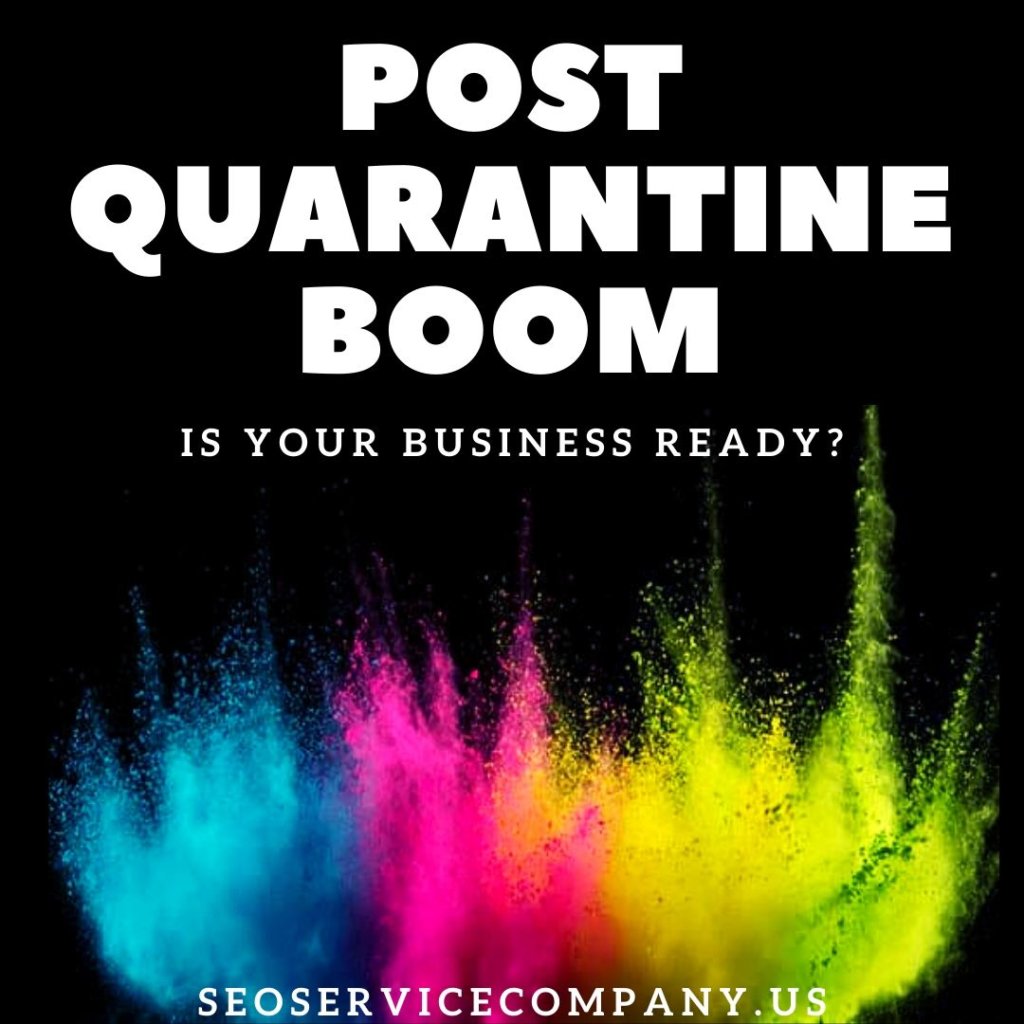 You've taken all the advice. You've brought your business online, increased your content and connecting and focused on building your brand. While this bolsters a new opportunity for those who weren't strong online and fortifies a longevity for those that already were, what does this all mean when quarantine is lifted?
It means you WON.
You've found a way to be productive during quarantine and keep your business alive. It also means that when the quarantine is over and the economy sees a huge boom, you will be right there benefiting from all of your previous hard work. Remember, it usually takes a month to see your current work succeed in digital marketing. By the time people can get back to leading normal lives, shopping and strengthening the economy, you will be seeing a boom in your business due to the amazing online marketing strategies you've implemented.
Through all of your social media, video, email, ad, SEO and mobile strategies and brand building, your company will be primed to be part of that major boost. So, yes, things may seem a bit dire right now but focus on your business and implementing a robust digital marketing strategy to keep yourself occupied. The post-quarantine boom is going to be a sight to see for sure!
If you would like to see how to get a Free Website for Business, click here >>> Free Website!
We also offer online marketing and business websites in Los Angeles, Chicago and many more cities!
#websitedesign #freewebsiteforbusiness #businessadvertising #marketingforsmallbusiness#onlinemarketingagency
With a plethora of options available when it comes to advertising, your small business might just reap bigger rewards than both you and the competition realize!
Join us for the TGR SEO Services 2020 roundup and, on behalf of everyone here, have a joyous, abundant, prosperous, happy and healthy coming year!
The entire staff of TGR SEO Services would like to wish you a joyous holiday filled with love, happiness, glad tidings and good health!