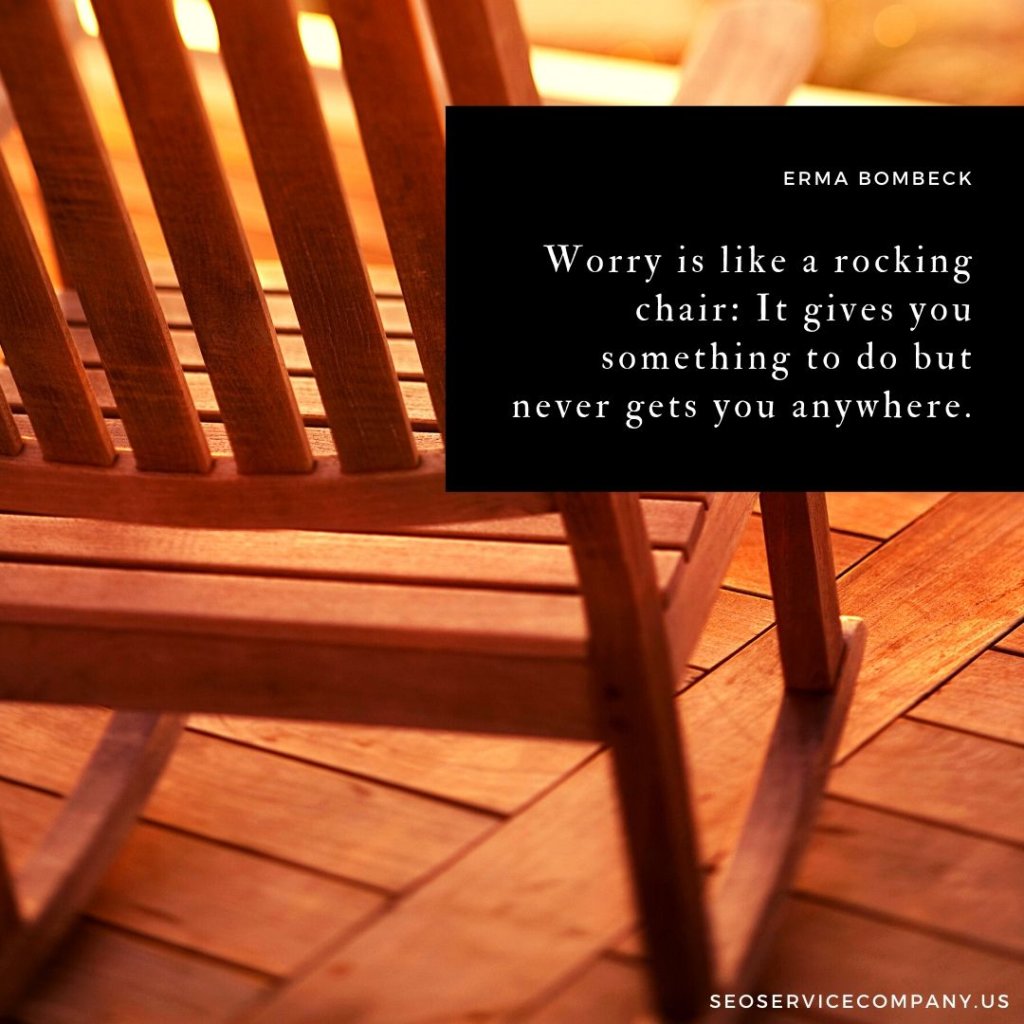 "Worry is like a rocking chair: it gives you something to do but never gets you anywhere." – Erma Bombeck
It does no good to worry right now.
Worry does nothing for us except decrease our health and make us feel helpless. Sure, we're all in a quarantine and have to be cautious in order to greatly reduce the harm from a virus. It's not our forever and building an immunity is the only way to combat viruses so we shall get past this.
Many worry about their livelihoods and businesses surviving. This is completely understandable. We WILL overcome. Aid is available to those in need and everyone is working together to try and make life a little less stressful. It isn't just happening to you – it's happening to everyone the world over. Your stress and fears are shared by millions in the same boat. Take heart – we will NOT allow ourselves to collapse. Together we are showing how strong and resilient we are.
It's natural to feel fear and the loss of independence right now but letting this mindset consume our day-to-day does not aid our future. Process what you are feeling and realize you did nothing wrong – it's happening to everyone and there is nothing to be done about it at this moment. Switch your thinking to a more productive angle – how can you reshape your business or what can you do to be untouched by such occurrences in the future?
It's a time to plan. A time to look ahead and strategize. Don't let worry consume you – we are all in this together.
From everyone here at TGR SEO Services, wash your hands, stay safe and help us get this lockdown over and done with!
With a plethora of options available when it comes to advertising, your small business might just reap bigger rewards than both you and the competition realize!
Join us for the TGR SEO Services 2020 roundup and, on behalf of everyone here, have a joyous, abundant, prosperous, happy and healthy coming year!
The entire staff of TGR SEO Services would like to wish you a joyous holiday filled with love, happiness, glad tidings and good health!