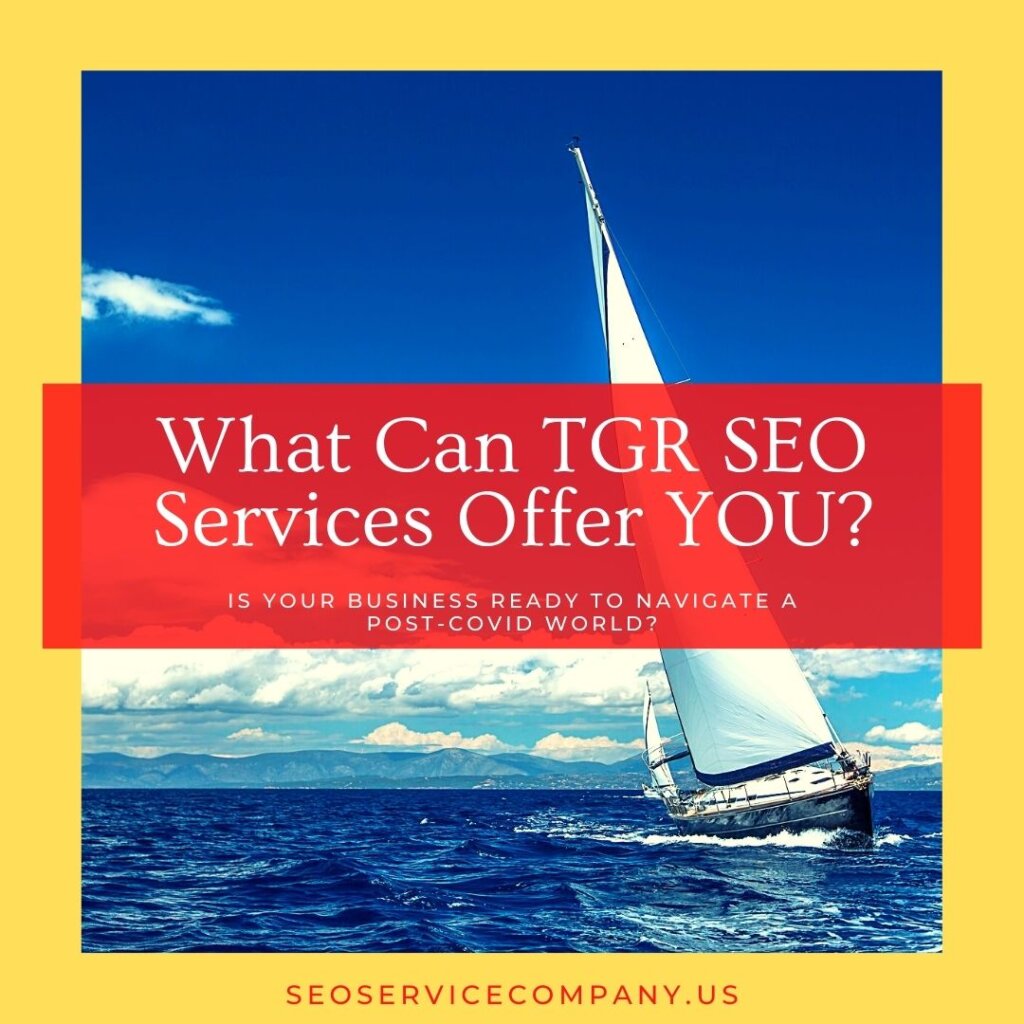 The 2020 pandemic was a scary time. For some, it was due to the threat of a disease running rampant. For others, it was the very struggle of business and the fear of a lapsing economy.
As Coronavirus restrictions have been lifting, we've seen a shift in consumer behavior and a surge in shopping as we attempt to stabilize our economy and the foundations of entrepreneurs everywhere. Now is the time to boost your business and you need someone who understands how to connect with consumers, drive sales and build brands along the fine line of a post-Covid-19 world.
TGR SEO Services is a one-stop shop for all of your marketing needs. From traditional SEO and PPC campaigns to social media and site security, we offer a full-range of services to compliment your business and propel its digital marketing plans. Not only can we design and secure your professional business website against attacks but we build, nurture and drive content marketing and brand awareness to promote and exceed expectations for your online goals. With a sophisticated team of designers, content creators, web developers, managers and more, TGR SEO Services is able to provide the key ingredients your business needs to succeed in the current climate.
As the world struggles to awaken from the fog of quarantine, now's the time to strengthen your marketing efforts and stay two steps ahead of the competition. Let TGR SEO Services help your business navigate the choppy waters of a post-Covid world. Is your business ready to rise above?
If you would like to see how to get a Free Website for Business, click here >>> Free Website!
We also offer online marketing and business websites in Los Angeles, Chicago and many more cities!
#websitedesign #freewebsiteforbusiness #businessadvertising #marketingforsmallbusiness#onlinemarketingagency
With a plethora of options available when it comes to advertising, your small business might just reap bigger rewards than both you and the competition realize!
Join us for the TGR SEO Services 2020 roundup and, on behalf of everyone here, have a joyous, abundant, prosperous, happy and healthy coming year!
The entire staff of TGR SEO Services would like to wish you a joyous holiday filled with love, happiness, glad tidings and good health!