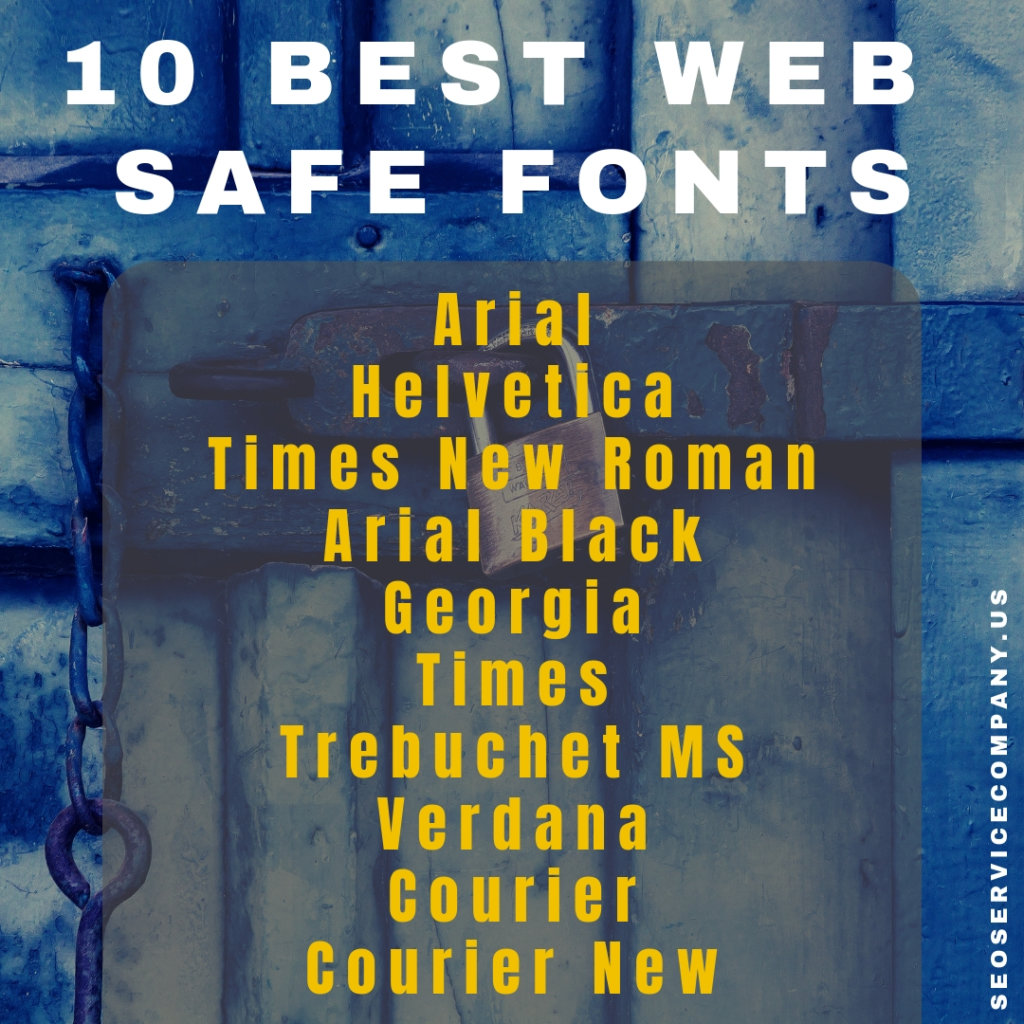 What Are Web Safe Fonts?
These are formats for text online that are able to be viewed on all platforms and most systems. Some fonts are not programmed into every platform so they may appear as symbols or skewed when shared across systems. Web Safe Fonts are standard fonts that are in every system and can be viewed no matter what.
Why Is It Important To Have Web Safe Fonts?
What you see on your screen might not be the same thing that someone sees on theirs. Websites, Presentations, Important Documents, Etc. might look dull or lack the impact you intended when creating it. If a system doesn't support a fancy font style, it reverts the text to a plain font. This can take the wind out of your sails if you have spent money to have something specially designed or are trying to create a particular visual impact.
If you start off with web safe fonts, you don't have to worry about your message and/or impact being lost in translation.
10 Best Web Safe Fonts
Arial

Helvetica

Times New Roman

Arial Black

Georgia

Times

Trebuchet MS

Verdana

Courier

Courier New
For more tips, tricks and advice on SEO, marketing and computers themselves, check back here for fresh content weekly.
With a plethora of options available when it comes to advertising, your small business might just reap bigger rewards than both you and the competition realize!
Join us for the TGR SEO Services 2020 roundup and, on behalf of everyone here, have a joyous, abundant, prosperous, happy and healthy coming year!
The entire staff of TGR SEO Services would like to wish you a joyous holiday filled with love, happiness, glad tidings and good health!