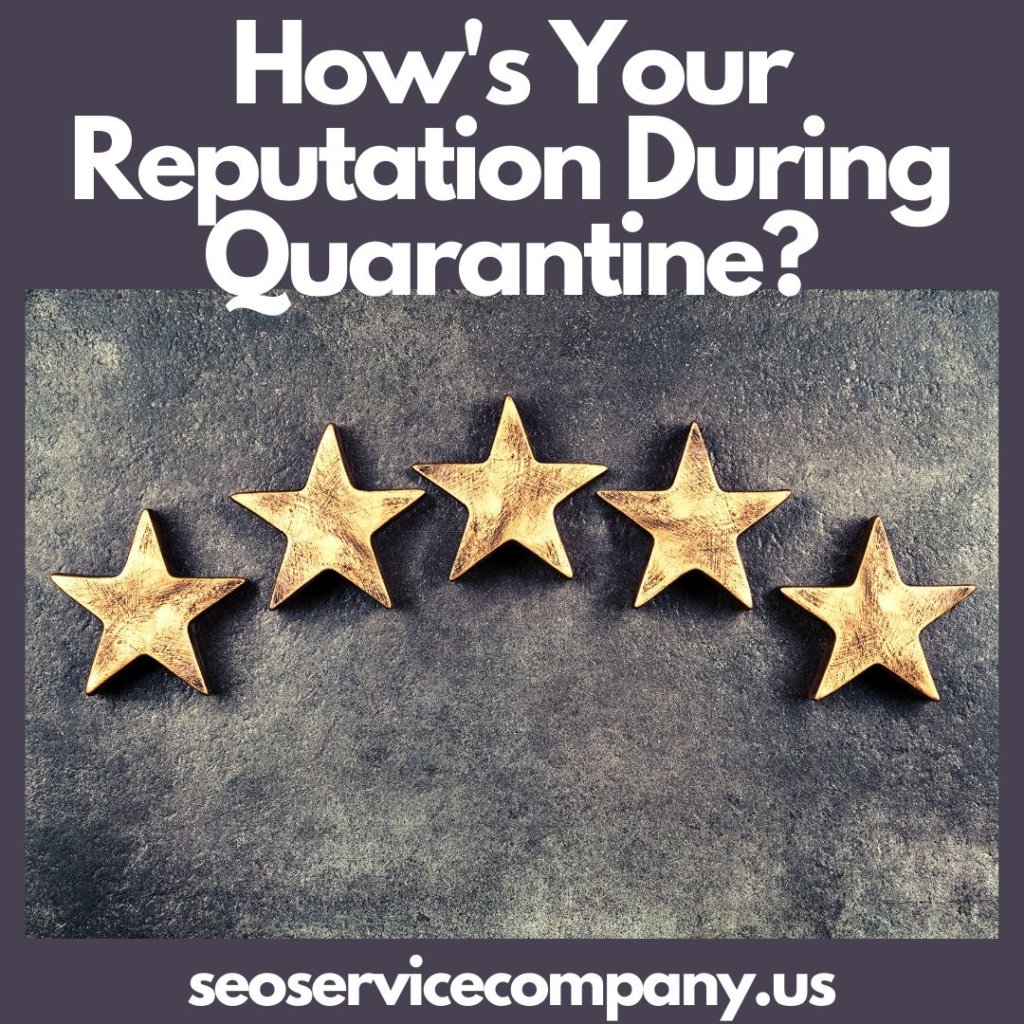 No, seriously. This is the perfect time to boost your reputation and pull ahead of your competition.
Most businesses are closed or focused on how to keep operations from tanking. While they are scrambling, use this opportunity to do more for your customers. By taking the time to help others – whether it's free delivery, extra product, samples, etc. – you can earn glowing reviews. Always keep this in mind, people may not remember what you said but they always remember how you made them feel.
By lifting up the spirits of your customers and making them smile or taking a little more stress off their shoulders, they will have such a warm, positive feeling about your company. You become less of a cold, corporate monster and more of a neighborhood service that genuinely cares. That caring is what earns you loyalty, sales and longevity. Grateful customers are always eager to write reviews or recommend your company to others. This is what builds you a more positive image and helps your reputation soar.
At the moment, some review sites – such as Google My Business – are restricting activities that can take place. During the quarantine, they are pausing features such as publishing those hard-earned reviews. Don't sweat it – as soon as conditions improve, GMB will push through all those submitted reviews that are waiting in the backlog. Encourage your customers to post reviews on your social media pages, business pages and even on your website. Positive feedback not only boosts your rep but helps you realize any areas you may need to work on in the future or possible opportunities to branch out.
If you would like to see how to get a Free Website for Business, click here >>> Free Website!
We also offer online marketing and business websites in Los Angeles, Chicago and many more cities!
#websitedesign #freewebsiteforbusiness #businessadvertising #marketingforsmallbusiness#onlinemarketingagency
With a plethora of options available when it comes to advertising, your small business might just reap bigger rewards than both you and the competition realize!
Join us for the TGR SEO Services 2020 roundup and, on behalf of everyone here, have a joyous, abundant, prosperous, happy and healthy coming year!
The entire staff of TGR SEO Services would like to wish you a joyous holiday filled with love, happiness, glad tidings and good health!