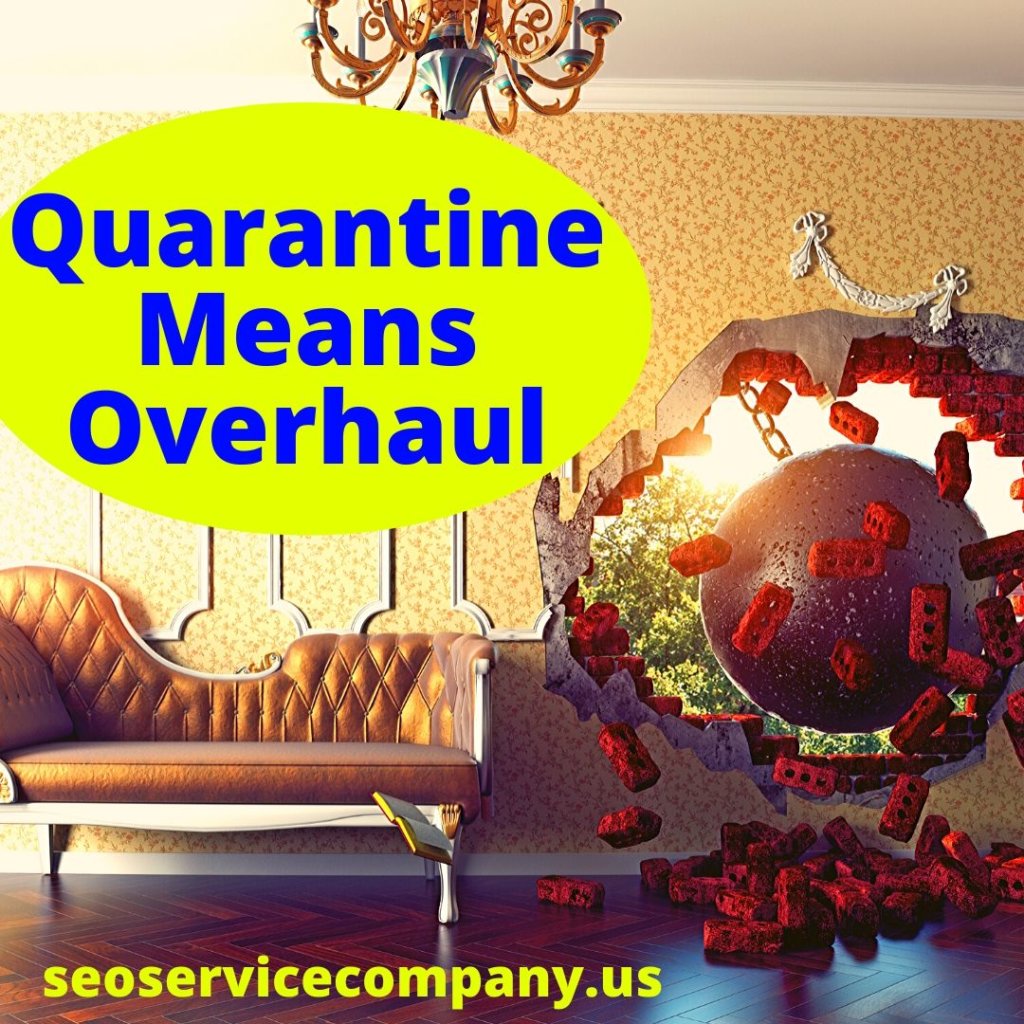 There are definite pros and cons to what is happening in the world but in order to keep your business alive and ready for action when the quarantine lifts, keep a sharp eye on the positive. Namely, this is the best time to tackle those digital marketing to-do lists and get your business ready to soar when life returns to normal.
One of the biggest issues with marketing strategies is that those in charge rarely have time to focus on the direction they want the company to go in. This direction, this mission, is what drives marketing campaigns and gives advertising firms and in-house teams the proper lines to color in. While many jobs are on pause or drastically altered following the at-home order, digital marketing is not one of them. This is the time to put the pedal to the metal and strengthen your strategies and build your brand.
Essentially, use quarantine as a time to completely overhaul your marketing. That website can be redesigned, optimized and ready to rock in less than a month – all with your marketing team and web designers working from home. This is also a great time to have a specialist analyze your conversion rates. Basically, they will figure out how to make those call-to-actions better and how to have your sales funnel and strategies work better to increase connections and subsequent sales. Maybe this is a time to clean up your on-page SEO or focus on creating a better series of content. In marketing, there is ALWAYS something that can be tweaked to improve efficiency or effectiveness.
The key here is to not be afraid of completely redoing something. Now is the time while the world is on pause and your competition is struggling to cope. Build stronger today and come out ahead tomorrow. Remember, the quarantine won't last forever so take advantage while you can!
If you would like to see how to get a Free Website for Business, click here >>> Free Website!
We also offer online marketing and business websites in Los Angeles, Chicago and many more cities!
#websitedesign #freewebsiteforbusiness #businessadvertising #marketingforsmallbusiness#onlinemarketingagency
With a plethora of options available when it comes to advertising, your small business might just reap bigger rewards than both you and the competition realize!
Join us for the TGR SEO Services 2020 roundup and, on behalf of everyone here, have a joyous, abundant, prosperous, happy and healthy coming year!
The entire staff of TGR SEO Services would like to wish you a joyous holiday filled with love, happiness, glad tidings and good health!