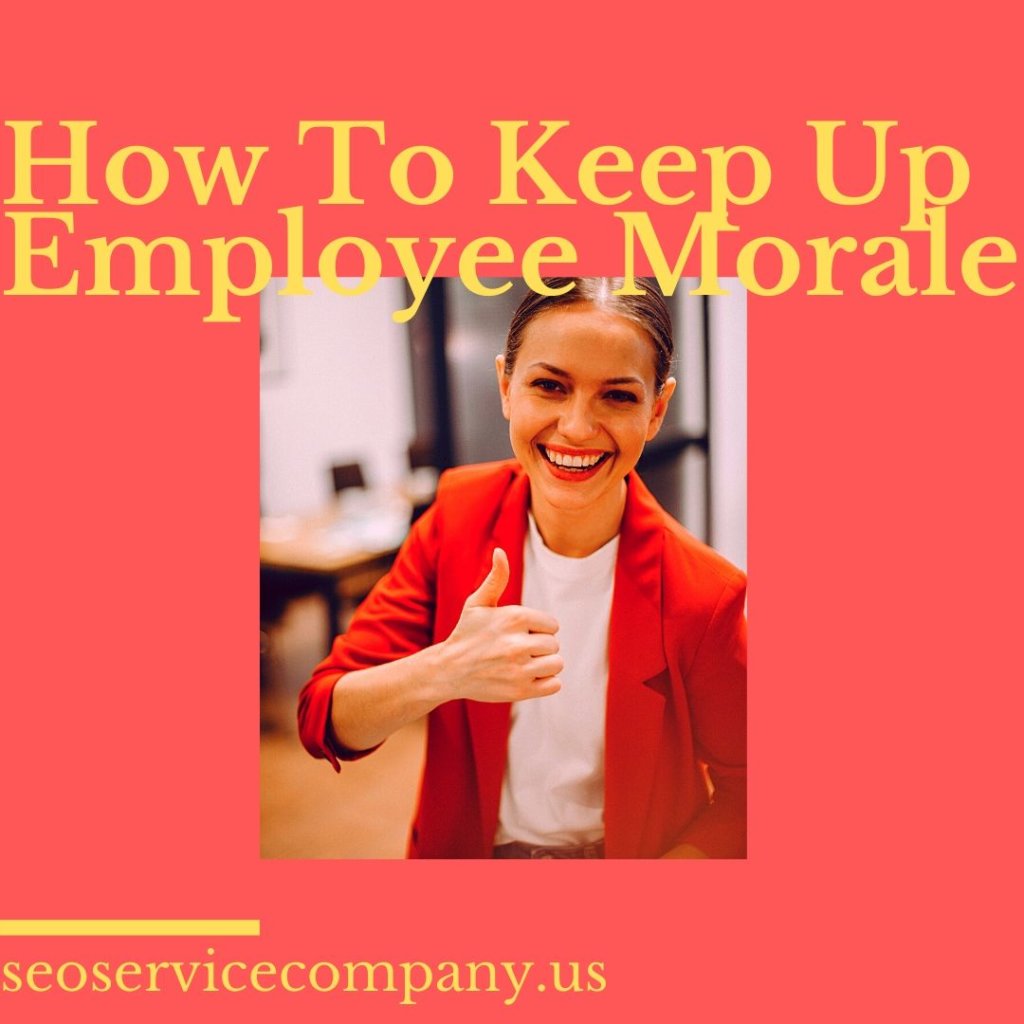 Customers may be your life-blood but your employees are the face of the company. They represent a tangible connection to your customers and help build a stronger future. Keeping your employees happy and healthy is the ticket to the being more productive and loyal to supporting your brand. With Covid-19 wreaking havoc on the world, fear and uncertainty about the future has caused a dip in attitude and trashed morale.
In order to keep afloat during this time and weather the storm as a team, here are a few quick ways you can keep spirits uplifted and support your most critical asset – your employees.
Provide Resources – Improve the well-being of your employees and keep them in positive spirits by providing resources to cope with Covid-19. Whether it's virtual meditation sessions, direct access to healthcare representatives or even sending them a stress-relief care package, if your employees feel supported and backed by the company, they are more likely to find a level of calm and safety.
Contests – Promote engagement by having weekly mini-contests. Whether it's guessing a riddle, creating a funny company slogan or designing a new logo, give employees something to look forward to and have fun with. Offering gift cards or other prizes to winners will increase the appeal.
Bonding – Of course, work is work but there is nothing better to promote bonding and drive off the feelings of isolation than going off course for five minutes. At the end of each meeting, allot 5 or 10 minutes for employees to share their favorite activities during quarantine such as: what shows to binge watch, new dinner recipes or fun crafts to do with the kids. Not only does it inject some much needed social time in your daily grind but it gives everyone some new ideas for what to do when off the clock.
Active Meetings – Quarantine has become a time where folks are less active. Flip the scales and get that blood pumping for new ideas and renewed energy by suggesting outdoor meetings. Instead of employees sitting at a desk or their table for hours on end, have them go for a walk around their neighborhood, park or own yard for at least one meeting each day.
Happy employees are the most important ingredient to your company's success so make sure they feel appreciated and supported right now. Ease up on company policies and inject some fun into their day. They'll remember how you made them feel and that speaks volumes when it comes to working hard for you and driving the company forward.
If you would like to see how to get a Free Website for Business, click here >>> Free Website!
We also offer online marketing and business websites in Los Angeles, Chicago and many more cities!
#websitedesign #freewebsiteforbusiness #businessadvertising #marketingforsmallbusiness#onlinemarketingagency
With a plethora of options available when it comes to advertising, your small business might just reap bigger rewards than both you and the competition realize!
Join us for the TGR SEO Services 2020 roundup and, on behalf of everyone here, have a joyous, abundant, prosperous, happy and healthy coming year!
The entire staff of TGR SEO Services would like to wish you a joyous holiday filled with love, happiness, glad tidings and good health!