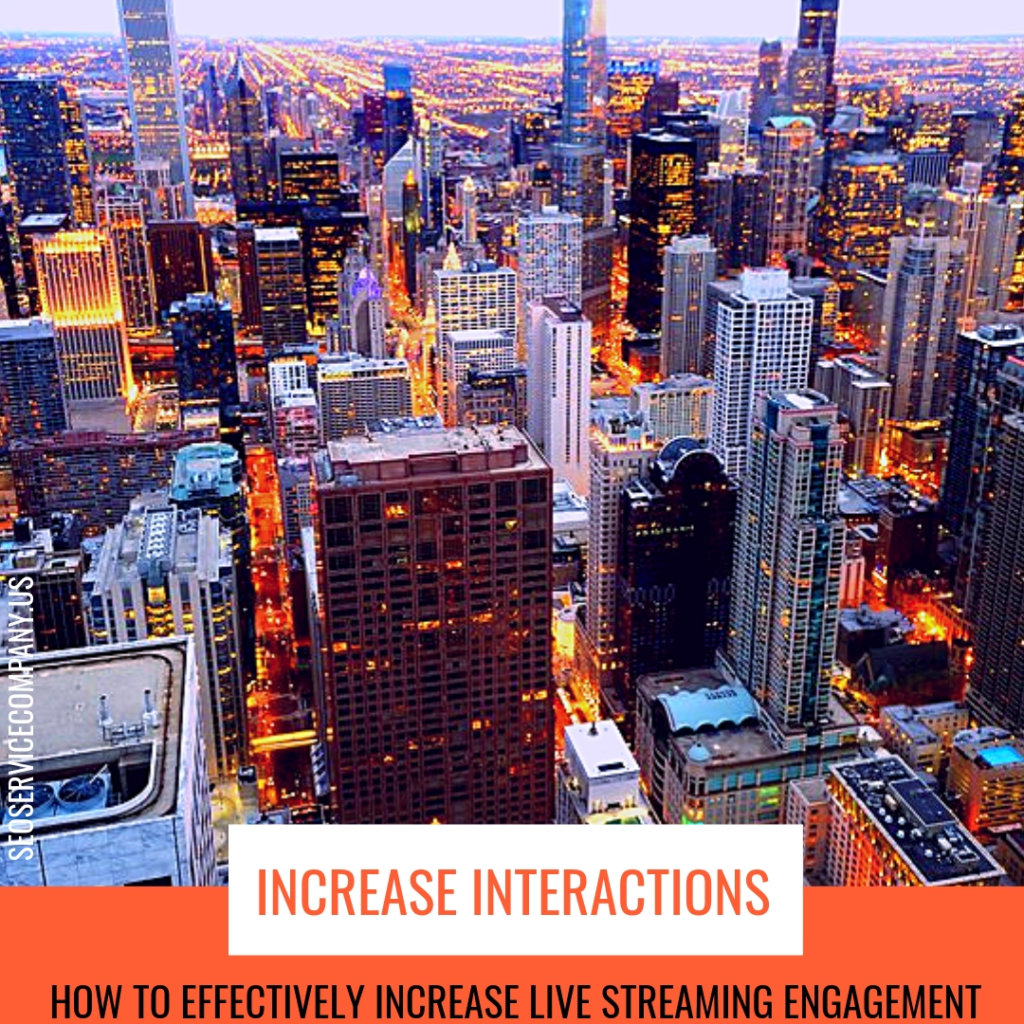 One of the best factors that live streaming brings to the table is the ability to interact with your audience in real time. While it isn't feasible to go door-to-door to establish a connection with everyone, live streaming offers the ability to form a virtual bond. By creating engaging content and then making them feel that their opinions are of vital importance, you can become closer to thousands of people instantly.
Live streaming, currently, has the highest conversion rates of all online content but the way to benefit from that is to increase your engagement rates. How you interact with them and get them to engage with you will make or break your video advertising campaign.
Here are some examples of content that you can use for your next video to increase interaction:
Polls – Everyone loves casting a vote anonymously and seeing how it stacks up. Just make sure that your poll is interesting and that you demonstrate how valued their opinion is.
Personal Stories – Whether it be your own experience or an experience someone shared with you, people love hearing personal tales. It makes you seem more down-to-earth and relatable. By the fact that reality tv is such a booming hit for networks, it's obvious that people want to explore the lives of others and see just how much better, worse or similar their problems are.
Show of Hands – Very similar to a poll, show of hands is a much more exciting way of gaining opinions. While you are live, people are commenting like crazy and seeing what others are saying. They feel as if they can affect what you may do while live and banter with other members.
Q&A Sessions – This provides an amazing opportunity for people to get the answers they seek immediately. That instant gratification is a huge draw for people on social channels.
Giveaways – In my humble opinion, these are the BEST ways to interact with an audience. Everyone loves FREE stuff and the twinge of adrenaline that comes with the possibility of beating out others to grasp a coveted item. These are especially effective on Instagram.
Remember that engagement isn't just about what type of content you do. Make sure your audio is crisp and that you have appealing visual elements. Bright colors or eye-catching places and products will often snag wayward focus. Whichever way you decide to go and with whatever variables at play, always keep in mind that the goal of live streaming is to capture your audience's attention and begin to build a solid relationship with them. Happy Streaming!
What was the best giveaway you ever entered? Comment Below And Let Me Know!
With a plethora of options available when it comes to advertising, your small business might just reap bigger rewards than both you and the competition realize!
Join us for the TGR SEO Services 2020 roundup and, on behalf of everyone here, have a joyous, abundant, prosperous, happy and healthy coming year!
The entire staff of TGR SEO Services would like to wish you a joyous holiday filled with love, happiness, glad tidings and good health!