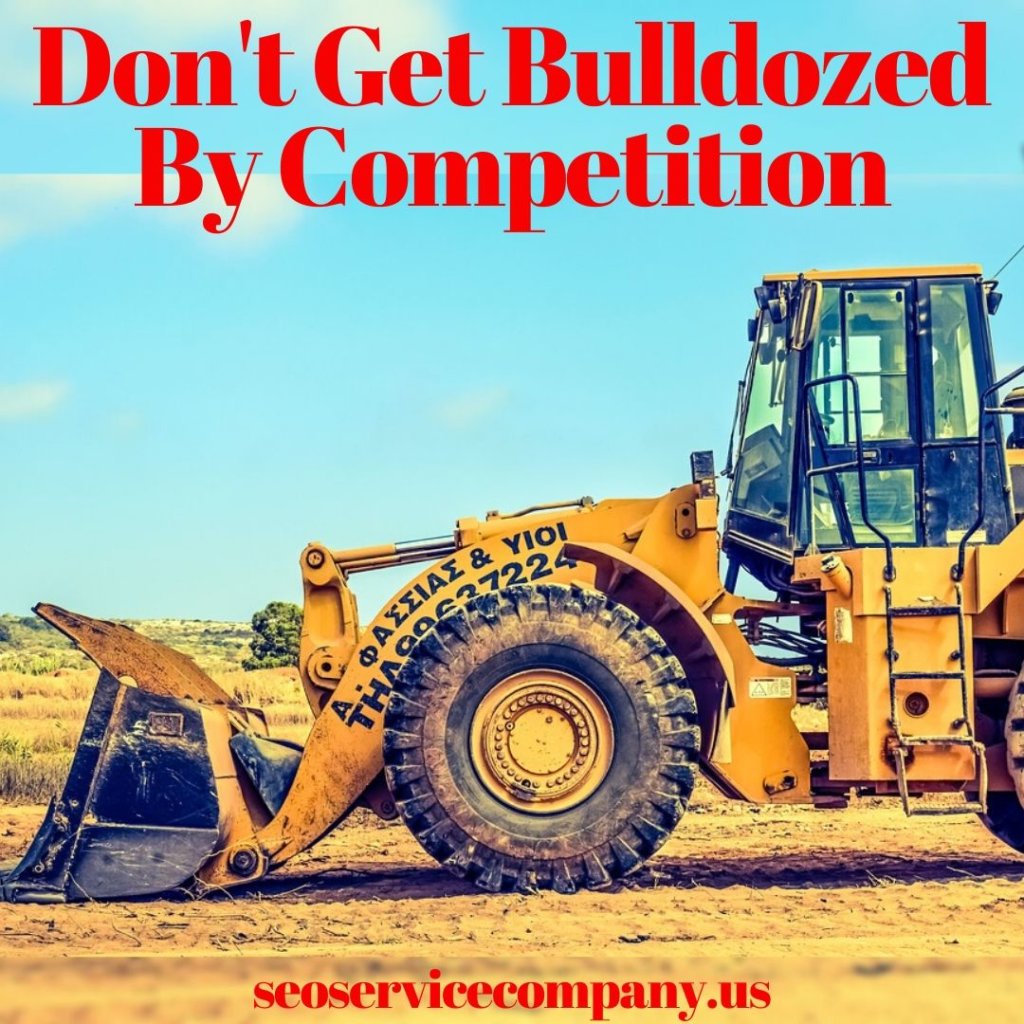 "Why Do I Need A Strong Face On The Internet?"
A small business owner came up to me at a community center event and asked just that. I could have spewed a dictionary of terms he didn't understand and talk about metrics that he likely didn't care for but how would that help his business? It doesn't.
As a business owner, you need to know the facts. You need to know in the plainest terms possible why you need something and if it works. Anything short of that is a waste of your valuable time and money. You don't need to know how the entire marketing industry works, how to put it together yourself or even when it happens. You just need to know how and if it will work for YOUR company.
So, this is what I replied:
"We live in a world where everyone has a phone or looks up products and services online. Being visible online and staying consistent will make you more available to new clients and keep you from being bulldozed by your competitors."
Plain and simple. Your consumers are online and if you aren't, or your online game is weak, your competitors will snag all those new customers for themselves. I then stress the importance of staying consistent. It isn't enough to put up profiles or have a swanky site clogging up the web.
You need to consistently maintain this presence, this interaction with clients. The key way to do this is by creating interesting content that not only engages the client but gives them valuable information. It shows them that you care and are not interested in simply selling to them. This strengthens your consumer base and creates a welcoming image to new customers.
With just a few simple sentences, the small business owner learned how he can seize additional opportunities in today's market and how to keep his business from being buried by the competition. THAT'S what is important. That every business owner be given the chance to navigate the current marketplace and continue to do what they love and provide for themselves and their families.
In the end, if you think having a strong presence online isn't worth your time, you aren't going to notice the bulldozers until they already start shoveling.
Are You Ready To Work With An Online Marketing Agency That Understands How To Build Relationships and Brands Simultaneously? Then Simply Click Here >>> SEO Services Advertising Agency!
If you would like to see how to get a Free Website for Business, click here >>> Free Website!
We also offer online marketing and business websites in Los Angeles, Chicago and many more cities!
#websitedesign #freewebsiteforbusiness #businessadvertising #marketingforsmallbusiness#onlinemarketingagency
With a plethora of options available when it comes to advertising, your small business might just reap bigger rewards than both you and the competition realize!
Join us for the TGR SEO Services 2020 roundup and, on behalf of everyone here, have a joyous, abundant, prosperous, happy and healthy coming year!
The entire staff of TGR SEO Services would like to wish you a joyous holiday filled with love, happiness, glad tidings and good health!