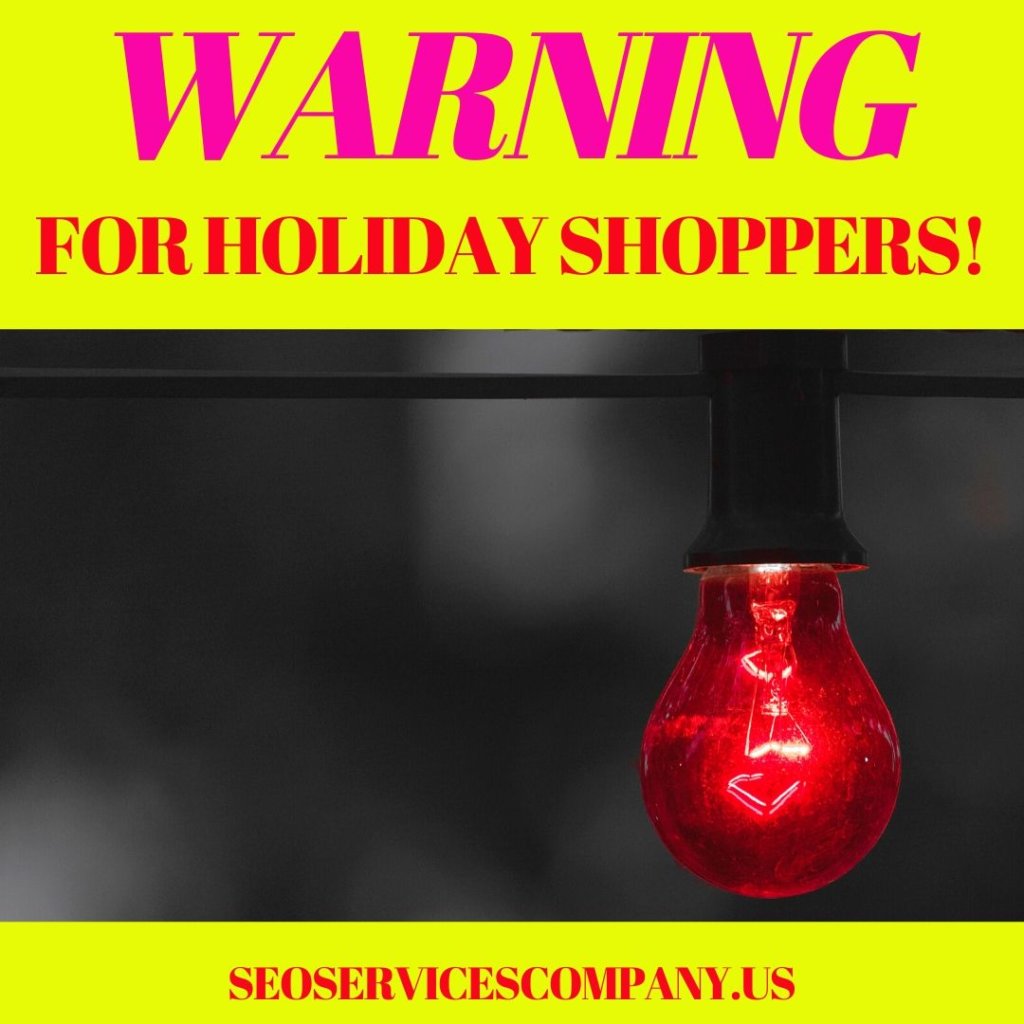 The holidays are upon us! While this brings forth warm memories of time spent with loved ones, decorated trees and hot cocoa, it also brings out the scammers. Sadly, those looking to commit fraud find this to be the best time of year to steal identities and credit card numbers so they can have a jolly holiday on your expense. Don't despair – there are several ways you can prevent harm from these jokers and get back to enjoying your festivities.
Reputable online retailers or services will NEVER ask for your online login info, PIN numbers or passwords.
Only shop on sites that have "https" in their URL and on sites that you trust.
Beware of scam sites sent to you through email or in online ads. If you didn't sign up for a newsletter or email communications from a specific company, they shouldn't be contacting you.
Check the sender email addresses, punctuation and what they are asking for if you get an unusual email from a major retailer or your bank. There should not be sender emails from public accounts like hotmail or gmail. Poor image quality, logo quality and them asking for sensitive information such as: social security number, id number, PINs, card number, etc. are also BIG signs of scam.
If you are not sure about an email, hit delete. If it truly is your bank or another service reaching out to you, they will contact you via email or snail mail as well.
Do NOT use public wi-fi to shop. It isn't secure so use your internet data on your phone. That would be your LTE, 4G, etc.
Never use the same passwords or usernames across accounts. Change them.
Never trust an email that asks for money. If it's a relative, talk to them on the phone.
Don't click links in emails unless you know where they head.
Don't open any attachments from email addresses you don't know.
Use mobile or online banking instead of checks so you can track transactions. Any charges to your account that don't make sense or you didn't authorize, contact your bank immediately.
If using an ATM or debit card reader, notice if there is anything wedged into the card slot. This may be an e-skimmer designed to steal your info. Avoid using this machine and, if possible, notify the correct authorities.
And, because it bears repeating,
NEVER give your usernames and passwords out over the phone or via email. No one legitimate needs this information!
By being cautious and following the above steps during your holiday shopping, you can thwart scammers from trying to commit fraud and keep your information secure. Remember, be cautious with your online activities and think before you speak. Staying safe doesn't just protect your accounts and identity but can bring you significant peace of mind so you can get back to enjoying the season!
Are You Ready To Work With An Online Marketing Agency That Understands How To Build Relationships and Brands Simultaneously? Then Simply Click Here >>> SEO Services Advertising Agency!
If you would like to see how to get a Free Website for Business, click here >>> Free Website!
We also offer online marketing and business websites in Los Angeles, Chicago and many more cities!
#websitedesign #freewebsiteforbusiness #businessadvertising #marketingforsmallbusiness#onlinemarketingagency
With a plethora of options available when it comes to advertising, your small business might just reap bigger rewards than both you and the competition realize!
Join us for the TGR SEO Services 2020 roundup and, on behalf of everyone here, have a joyous, abundant, prosperous, happy and healthy coming year!
The entire staff of TGR SEO Services would like to wish you a joyous holiday filled with love, happiness, glad tidings and good health!