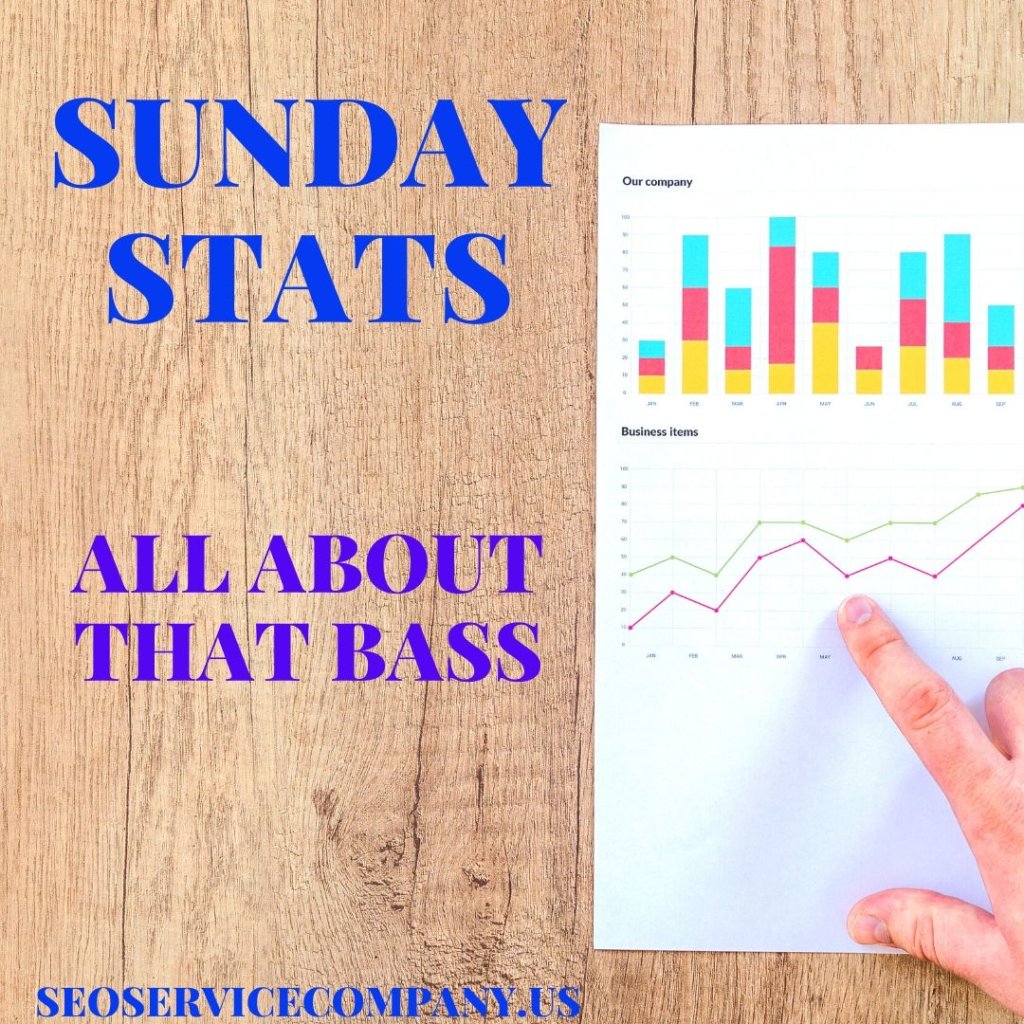 Sunday Statistics – All About That Bass
Nearly 30% of all searches are done without screens
40% of millennials use voice search before making a purchase online
Key Takeaway: The way consumers search for information is constantly evolving. With assistant technology such as Google Home, Amazon Echo or Siri, consumers can ask questions without having to look at their phone screens or whip out a laptop. This is especially helpful as our society is more on the go – driving or multi-tasking. This means that you can't afford to be invisible online. You need to have consistent and strong digital marketing in place with a focus on voice search.
With the world changing and technology changing the way people live their lives, you have to adapt in order to thrive. A business that wants to be seen by consumers has to embrace such changes and have plans in place to utilize all channels to the best of their abilities. Your customer is just a shout away!
Contact your local digital marketing agency today to increase your brand reputation and implement amazing customer care tools into your overall customer service strategy!
With a plethora of options available when it comes to advertising, your small business might just reap bigger rewards than both you and the competition realize!
Join us for the TGR SEO Services 2020 roundup and, on behalf of everyone here, have a joyous, abundant, prosperous, happy and healthy coming year!
The entire staff of TGR SEO Services would like to wish you a joyous holiday filled with love, happiness, glad tidings and good health!