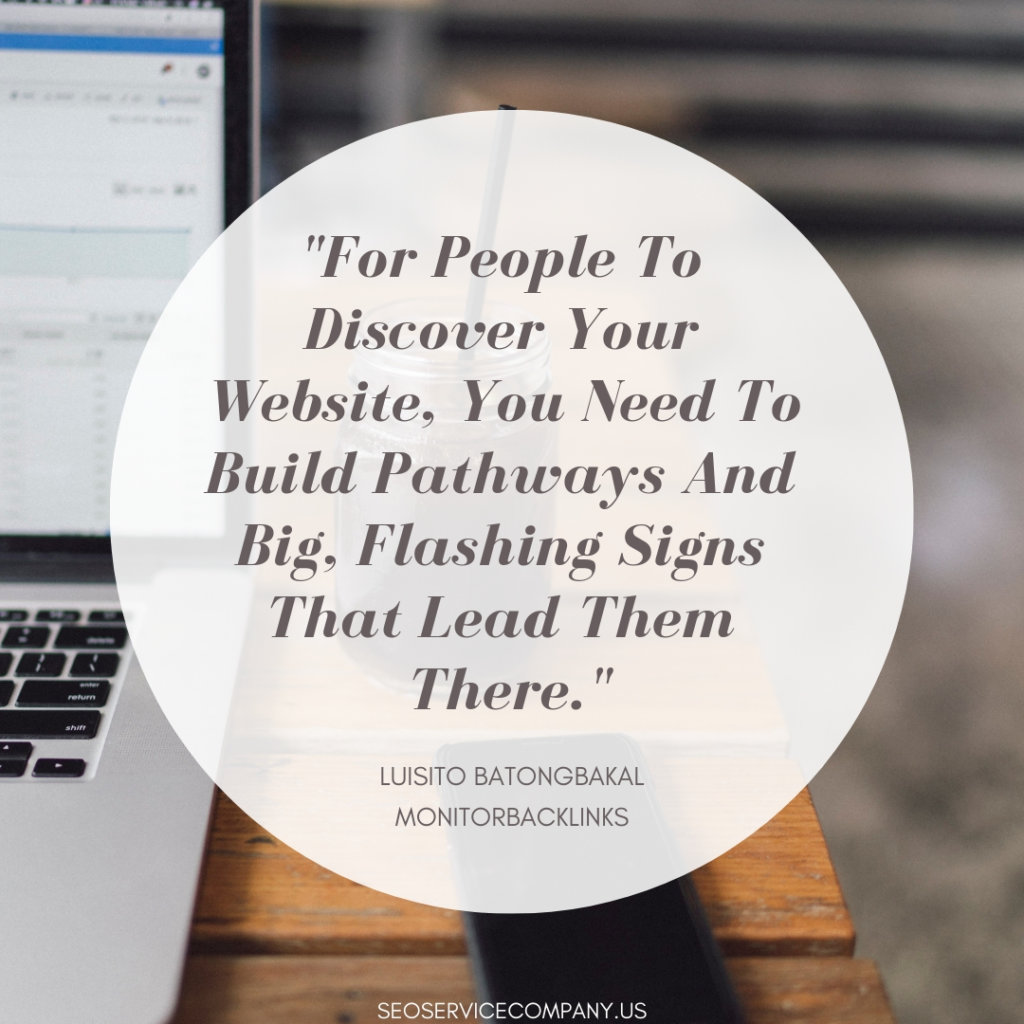 "For People To Discover Your Website, You Need To Build Pathways And Big, Flashing Signs That Lead Them There." – Luisito Batongbakal, MonitorBacklinks
Nope, this isn't the Kevin Costner movie. If you build it, they will
NOT
come. You can't just set up a website and forget about it. It's essentially useless then. You need to get your content in front of people that matter so they can share it with others and so on and so forth.
The thought here is links, links and more links. The more links you have to your site (because of your content), the more search engines will consider you of value to the community and rank you higher. Always be on the look out for new strategies to build back links while fine tuning your internal link structure. There are dozens of ways you can earn high quality, high domain authority links so be flexible. Never be afraid to change strategies that aren't working or think outside of the box and find new ones rarely taken advantage of.
Because back links are so
VITAL
to your website, implement as many back link strategies as possible. The more the merrier in this instance,
EXCEPT
, they should all be of high quality. One high quality back link that takes you days to earn is worth a thousand times more than hundreds of spammy back links scored in a few hours. Quality is key.
For more tips, tricks and advice on SEO, marketing and computers themselves, check back here for fresh content weekly.
If you don't have the time, patience or know how to conquer the realm of SEO, don't despair. You can hire a reliable SEO Service Company to handle the rough stuff and help your business for a coveted spot on Page One.
With a plethora of options available when it comes to advertising, your small business might just reap bigger rewards than both you and the competition realize!
Join us for the TGR SEO Services 2020 roundup and, on behalf of everyone here, have a joyous, abundant, prosperous, happy and healthy coming year!
The entire staff of TGR SEO Services would like to wish you a joyous holiday filled with love, happiness, glad tidings and good health!