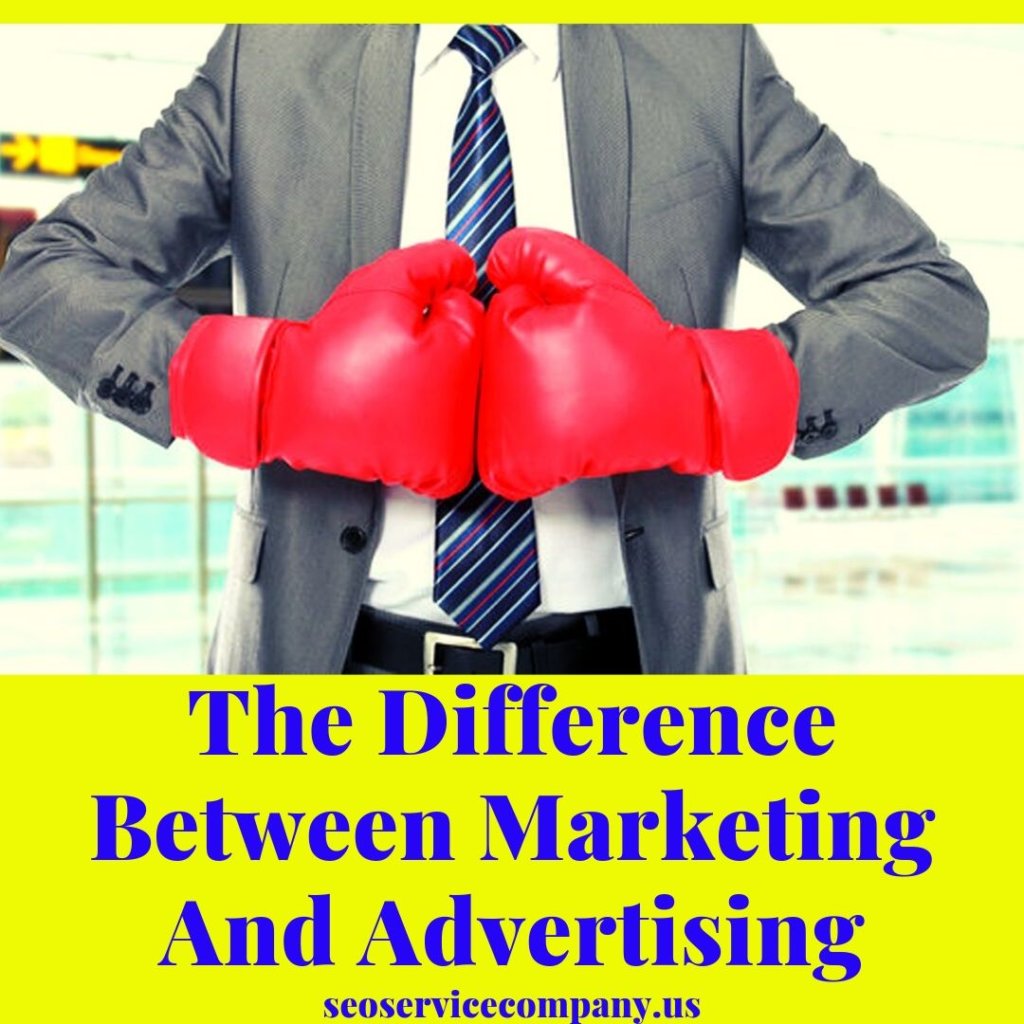 When you think of promoting your business, you probably interchange the words advertising and marketing freely. Heck, we do it too in some situations. Don't they mean the same thing?
Actually, no, they don't.
Marketing is the entire process of planning, implementing and controlling a wide variety of activities that join the buyer and seller to lead to an exchange of products or services. Advertising is one of the things you do in the marketing process. Advertising is the part that gets the word out to your target audience and involves placing ads in or on such things as: billboards, mail, newspapers, magazines, TV, radio, and yes, the digital world. It is usually the most expensive portion of your entire process and also incredibly complex. There are so many sub-components that go into it like placement, frequency, design, art, etc.
Marketing itself is the entire process involving advertising, market research, public relations, community relations, media, sales and customer service. While all of these pieces must work seamlessly together, they should also be able to stand alone and act independently. Each portion can take many hours of research and strategy sessions before it can even be implemented. From there, it can be a long, calculated process of launching and maintaining a single channel. The most important part of the entire plan is the initial research. You need to understand who your target audience is, in great detail, to get a grasp on what marketing strategies will work and where your most effective solutions should be enacted.
Don't worry – if you use these words interchangeably, it isn't a big deal. In common vernacular they are glossed over and seen as so similar that everyone knows what you are talking about. Where it DOES become an issue is if the digital marketing agency you are working with DOESN'T know the difference. This is a problem because these folks are promoting your business and if they don't understand the concept of marketing and everything that goes into it, they might miss something of vital importance.
When choosing a new marketing team or company, this is a pretty simple way to see if someone understands the marketing process for your business. If they can't explain how advertising fits into marketing or what the other areas actually are, it may be time to look elsewhere and hire a different person or firm.
Are You Ready To Work With An Online Marketing Agency That Understands How To Build Relationships and Brands Simultaneously? Then Simply Click Here >>> SEO Services Advertising Agency!
If you would like to see how to get a Free Website for Business, click here >>> Free Website!
We also offer online marketing and business websites in Naperville, Hickory Hills and many more cities!
#websitedesign #freewebsiteforbusiness #businessadvertising #marketingforsmallbusiness#onlinemarketingagency
With a plethora of options available when it comes to advertising, your small business might just reap bigger rewards than both you and the competition realize!
Join us for the TGR SEO Services 2020 roundup and, on behalf of everyone here, have a joyous, abundant, prosperous, happy and healthy coming year!
The entire staff of TGR SEO Services would like to wish you a joyous holiday filled with love, happiness, glad tidings and good health!