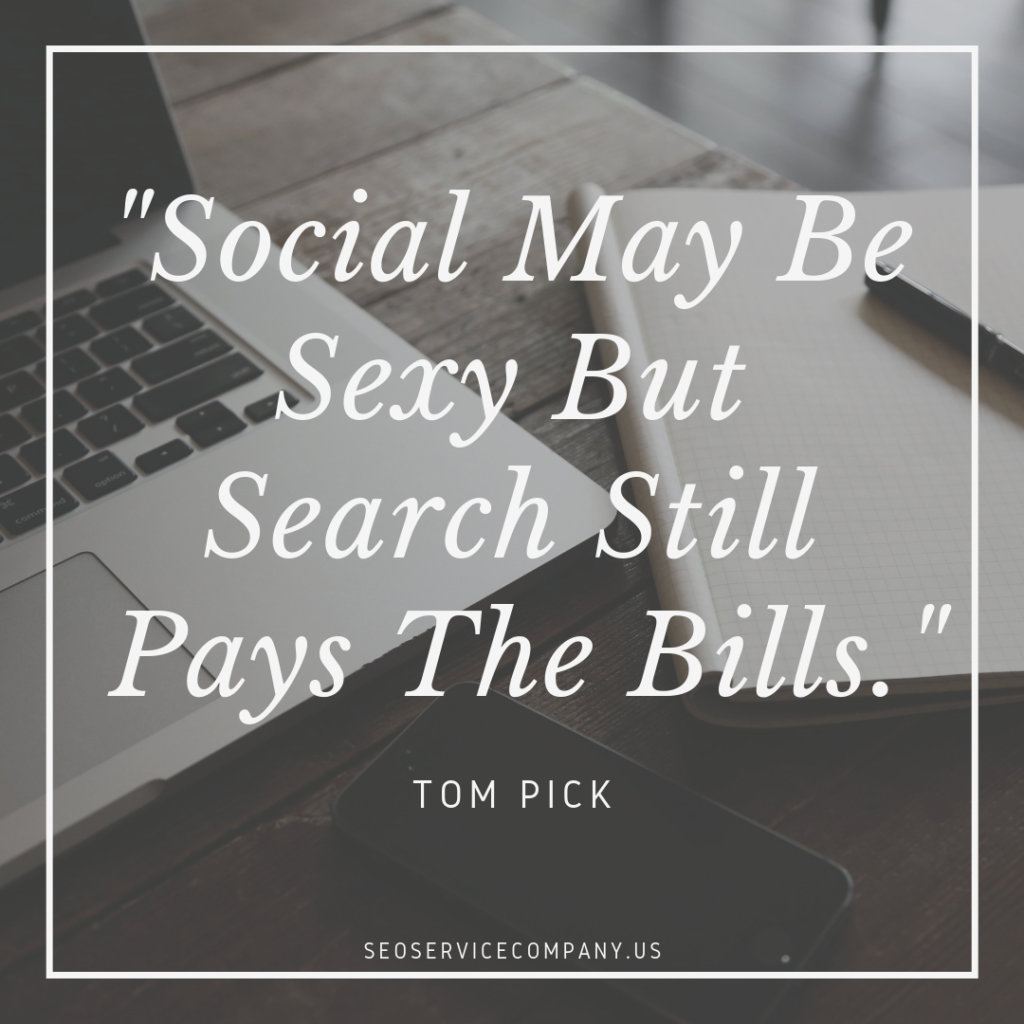 "Social May Be Sexy But Search Still Pays The Bills." – Tom Pick
People tend to flock to social media because it's hot and trendy. They stay up to date on the who's who and the what's what and for several seconds they feel connected to others or part of the "in" crowd. Marketers focus on social media to tap into audience mindset and establish report. All very important feelings and factors when it comes to social media and marketing.
Optimizing campaigns for search results may not be as fun as social media or as easy but those users are forking over cash for your product or service. Social media gets the hype and the glory but at the end of the day, the majority of cash flow to many businesses is coming from the user typing queries into search engines.
It is important to build relationships and engage with those on social channels but your main focus should be targeting those search users and funneling them to your product and/or service.
For more tips, tricks and advice on SEO, marketing and computers themselves, check back here for fresh content weekly.
If you don't have the time, patience or know how to conquer the realm of SEO, don't despair. You can hire a reliable SEO Service Company to handle the rough stuff and help your business for a coveted spot on Page One.
With a plethora of options available when it comes to advertising, your small business might just reap bigger rewards than both you and the competition realize!
Join us for the TGR SEO Services 2020 roundup and, on behalf of everyone here, have a joyous, abundant, prosperous, happy and healthy coming year!
The entire staff of TGR SEO Services would like to wish you a joyous holiday filled with love, happiness, glad tidings and good health!