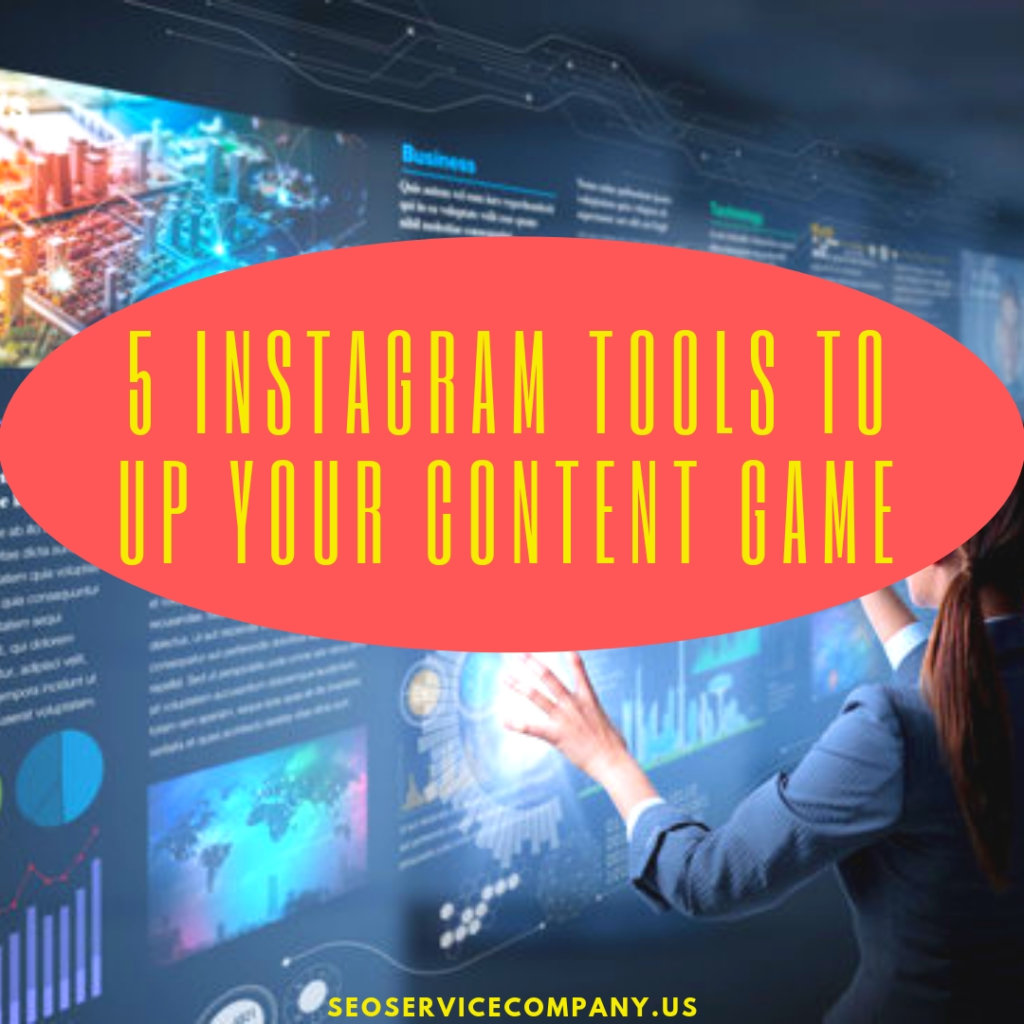 Over 71% of businesses in the United States use Instagram for marketing. With over 1 billion active monthly users we can expect that number to grow exponentially. Some say that the glory days of marketing on Insta are swiftly coming to an end but until that point, there is a sweet spot in limbo right now that your company should be taking advantage of.
Keeping in mind that Instagram is a platform for unique visual content and storytelling and NOT a space for mindless ads or infomercial propaganda, what you create is just as important as the message you share. Listed below are 10 tools to help propel your content and weave amazing visual tapestries for the Instagram community. The only limit is your imagination.
10 Instagram Tools To Fine-Tune Your Content And Posts
There are a ton of tools and apps available to customize your Instagram experience so don't be afraid to try as many out as you would like. You might discover that some are better for your campaign than others. Most are available on both Apple and Android stores but there are online tools as well. Go Be Creative!
With a plethora of options available when it comes to advertising, your small business might just reap bigger rewards than both you and the competition realize!
Join us for the TGR SEO Services 2020 roundup and, on behalf of everyone here, have a joyous, abundant, prosperous, happy and healthy coming year!
The entire staff of TGR SEO Services would like to wish you a joyous holiday filled with love, happiness, glad tidings and good health!