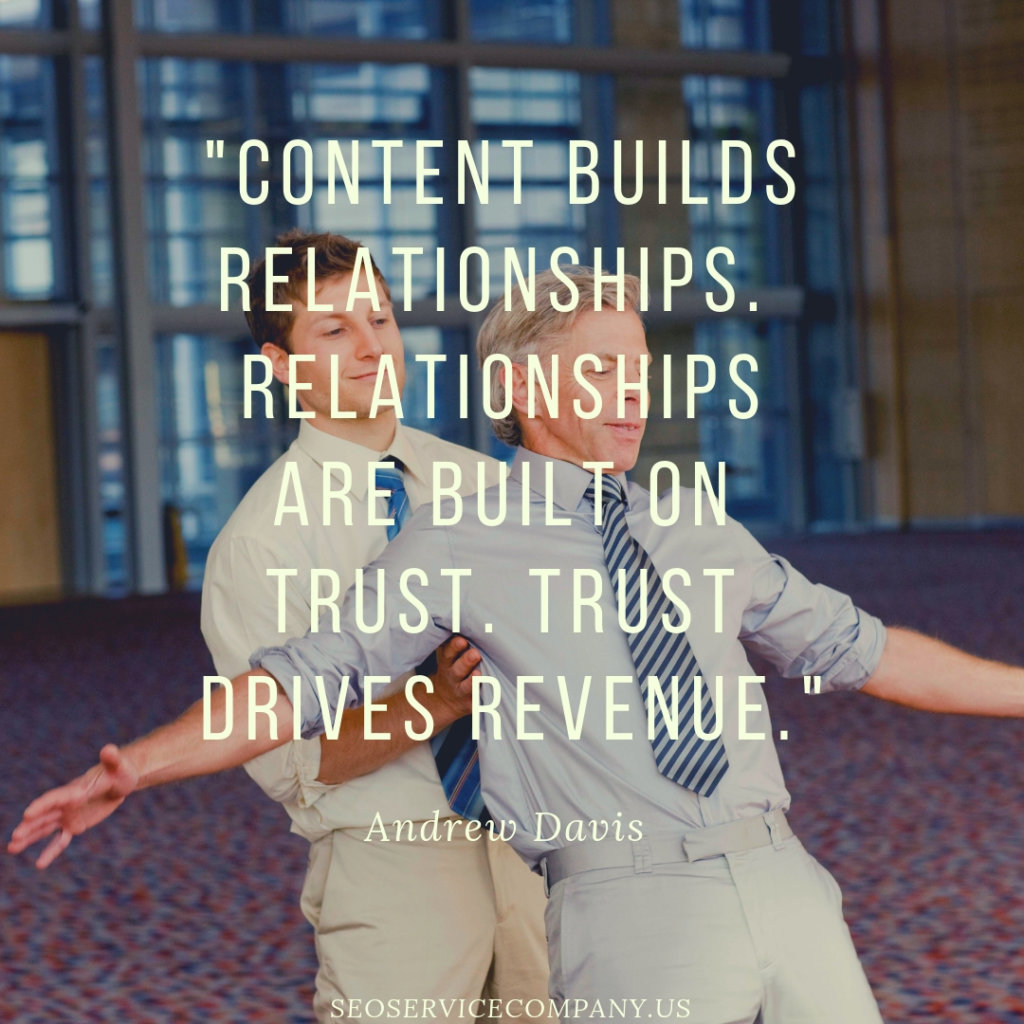 "Content Builds Relationships. Relationships Are Built On Trust. Trust Drives Revenue." – Andrew Davis
While content is truly king of the marketing realm, it means nothing if you do not value those who you are creating it for. Your content needs to provide true value to the lives of your audience. By helping them and truly caring about the kind of information you are providing, you will begin to form and solidify a relationship with these users. They will see you as a knowledge authority on this topic and turn to you for answers.
By trusting you to supply help and impart wisdom to them, the relationship strengthens and becomes one of importance, not superficial spam. If they can count on you to give without asking for something in return, they will become loyal to your voice and your brand. This loyalty will show because consumers buy products or services that they trust over all else. Your revenue will grow healthy because you took the time to build a report of substance with them, nurture and provide value to their lives.
Think of your audience and how to benefit them before you even consider what they could do for you. THAT is the difference between a company that succeeds and one that fails. The relationships they build with their audience and how genuine they truly are.
With a plethora of options available when it comes to advertising, your small business might just reap bigger rewards than both you and the competition realize!
Join us for the TGR SEO Services 2020 roundup and, on behalf of everyone here, have a joyous, abundant, prosperous, happy and healthy coming year!
The entire staff of TGR SEO Services would like to wish you a joyous holiday filled with love, happiness, glad tidings and good health!