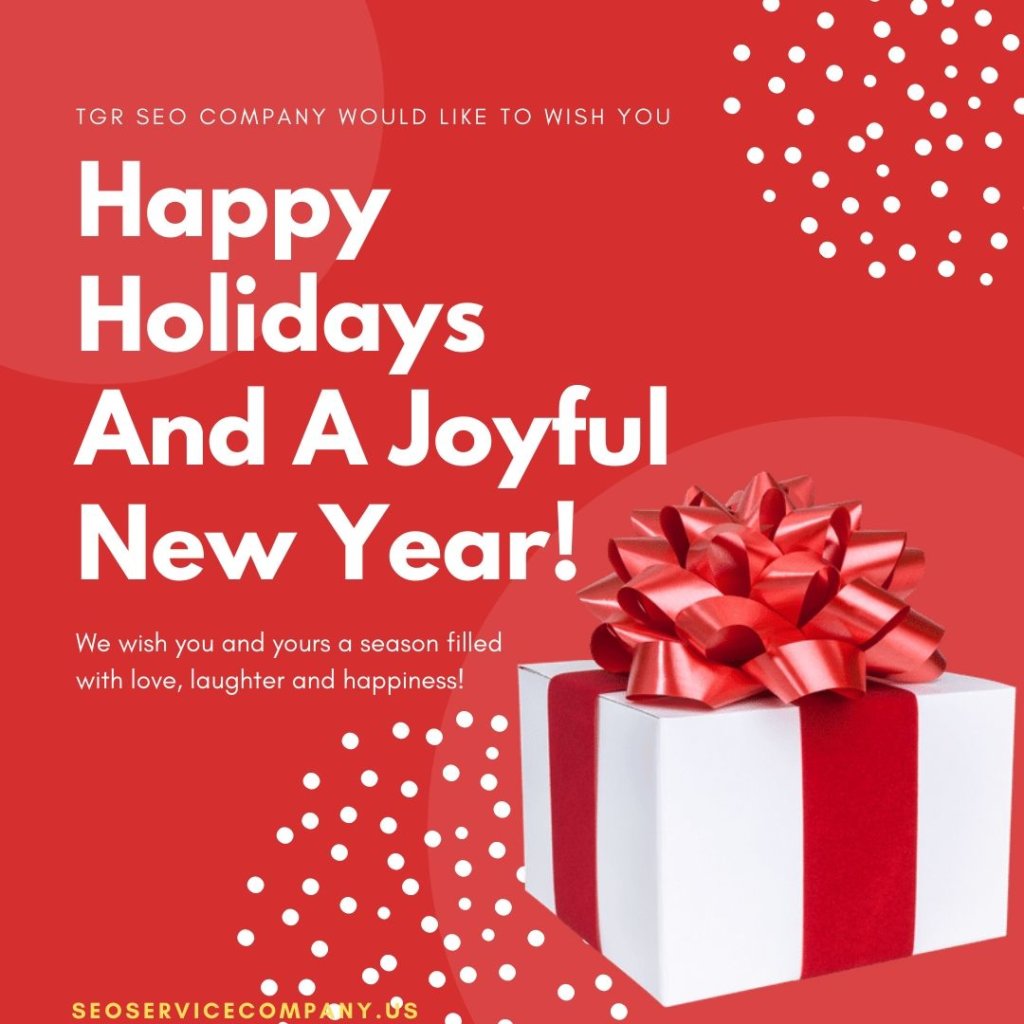 Have A Very Happy And Prosperous Holiday!
It's the most wonderful time of the year! TGR SEO Company wishes you a season full of glad tidings, great company and delicious treats!
The holiday season brings with it hectic shopping as we scurry around trying to find the perfect gifts for our loved ones. Check out our Warning For Holiday Shoppers on how to stay safe and protect your information from nefarious people. These tips can keep you from paying for someone else's Christmas as well!
Unfortunately, it isn't just your identity thieves are hoping to cash in on this holiday. Protect your business and it's image by using our guide on Keeping Your Site Safe.
No matter what you celebrate or with whom, have a safe, happy and healthy holiday. TGR SEO Company wishes you a coming year full of unlimited possibilities and abundant opportunities. Happy Holidays To All!
Are You Ready To Work With An Online Marketing Agency That Understands How To Build Relationships and Brands Simultaneously? Then Simply Click Here >>> SEO Services Advertising Agency!
We also offer online marketing and business websites in Los Angeles, Chicago and many more cities!
#websitedesign #freewebsiteforbusiness #businessadvertising #marketingforsmallbusiness#onlinemarketingagency
With a plethora of options available when it comes to advertising, your small business might just reap bigger rewards than both you and the competition realize!
Join us for the TGR SEO Services 2020 roundup and, on behalf of everyone here, have a joyous, abundant, prosperous, happy and healthy coming year!
The entire staff of TGR SEO Services would like to wish you a joyous holiday filled with love, happiness, glad tidings and good health!