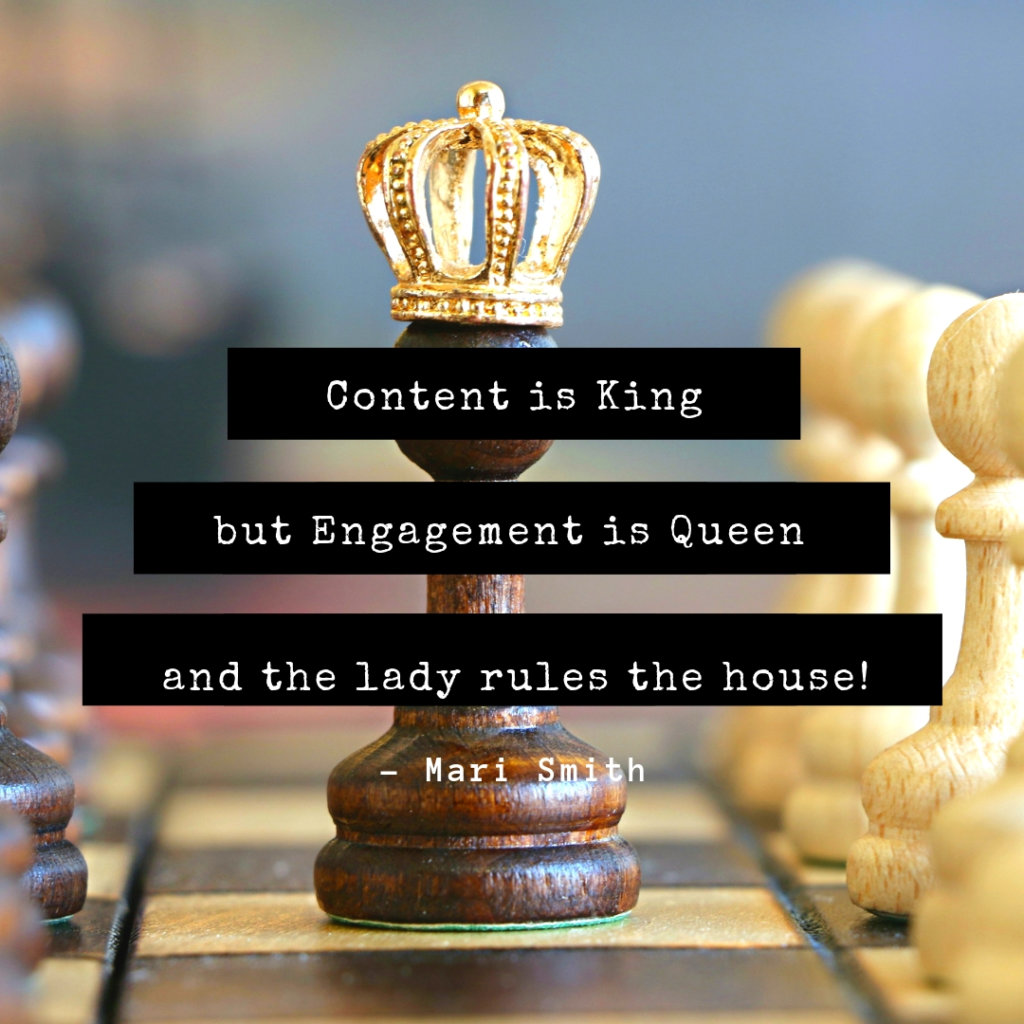 "Content Is King But Engagement Is Queen And The Lady Rules The House!" – Mari Smith
Content is indeed the most vital part of all marketing online but it can't reach its full potential alone. Without creating conversation around the content, getting users to share it and creating conversions for whatever your goal is, content is wasted.
You need to create content that fits what the user wants and sells itself. Content that is so interesting, answers a burning question or fulfills a need. That need could even be motivation or laughter. If your content strikes a chord with your customers, they will want to pass it along or proceed with your call-to-action. Engagement is a two-way street. You should be answering questions and comments on social media and your blog. Create a back-and-forth or leave interesting thoughts for followers to dissect and discuss.
The more buzz that surrounds your content – through comments, sharing, etc. – the more that search engines will value that content and it will truly have a chance to shine.
For more tips, tricks and advice on SEO, marketing and computers themselves, check back here for fresh content weekly.
If you don't have the time, patience or know how to conquer the realm of SEO, don't despair. You can hire a reliable SEO Service Company to handle the rough stuff and help your business for a coveted spot on Page One.
With a plethora of options available when it comes to advertising, your small business might just reap bigger rewards than both you and the competition realize!
Join us for the TGR SEO Services 2020 roundup and, on behalf of everyone here, have a joyous, abundant, prosperous, happy and healthy coming year!
The entire staff of TGR SEO Services would like to wish you a joyous holiday filled with love, happiness, glad tidings and good health!