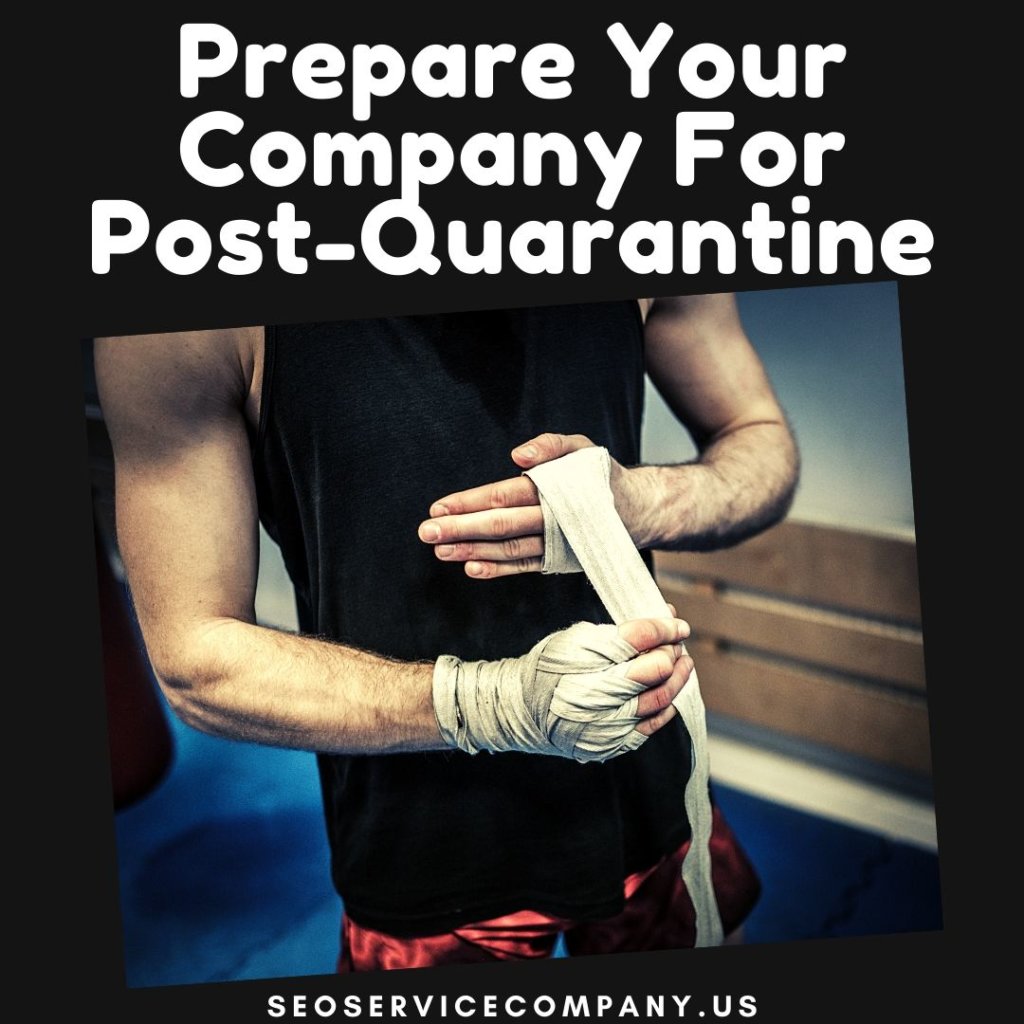 As Coronavirus quarantine restrictions lift, business owners may find themselves wondering what this means for them. For those that have a physical storefront, the CDC is adamant that social distancing protocols remain in place and all employees maintain clean work stations and wash hands frequently. While it seems apparent that safety be at the top of the list for all those returning from home and engaging face-to-face with consumers, there are a few other things you should be focusing on.
PLANS – During quarantine you've likely took the time to build better strategies and focus on new campaigns and plans for products, services, infrastructure, marketing, customer service and other important facets of your company. This is the time to act on them. Don't fall into the same traps prior to quarantine. The world has changed and so must your business. Introduce your ideas to your marketing team or business associates and brainstorm on how you can feasibly implement them. Make it a priority to see at least one major plan you've made to completion.
PROCESS – This lull was a perfect time for everyone to process throughout their day. Conversations you had, what we can do differently to make things go smoother for the next day, how to approach a situation in a healthier way – it's all about dissecting our experiences and finding ways to improve upon them. This is a major step in self-improvement but also extremely beneficial for fine-tuning company processes, development and expansion.
REDUCE STRESS – A hallmark of extremely successful people is that they know how to relax at the end of a day. It does absolutely no good to bring your work worries home and have them plague your mind. You won't be able to come up with a unique approach or discover any hidden opportunities. Leaders are able to leave problems at the office and embrace a healthy home life – eat well, sleep well and engage in meaningful relationships and fulfilling hobbies. Having a clear, peaceful mind is the ticket to fresh solutions.
Guiding your company post-quarantine comes down to leadership. By sticking with plans, taking the time to process events and keeping a clear head, you can attack any problem head on and overcome it.
If you would like to see how to get a Free Website for Business, click here >>> Free Website!
We also offer online marketing and business websites in Los Angeles, Chicago and many more cities!
#websitedesign #freewebsiteforbusiness #businessadvertising #marketingforsmallbusiness#onlinemarketingagency
With a plethora of options available when it comes to advertising, your small business might just reap bigger rewards than both you and the competition realize!
Join us for the TGR SEO Services 2020 roundup and, on behalf of everyone here, have a joyous, abundant, prosperous, happy and healthy coming year!
The entire staff of TGR SEO Services would like to wish you a joyous holiday filled with love, happiness, glad tidings and good health!