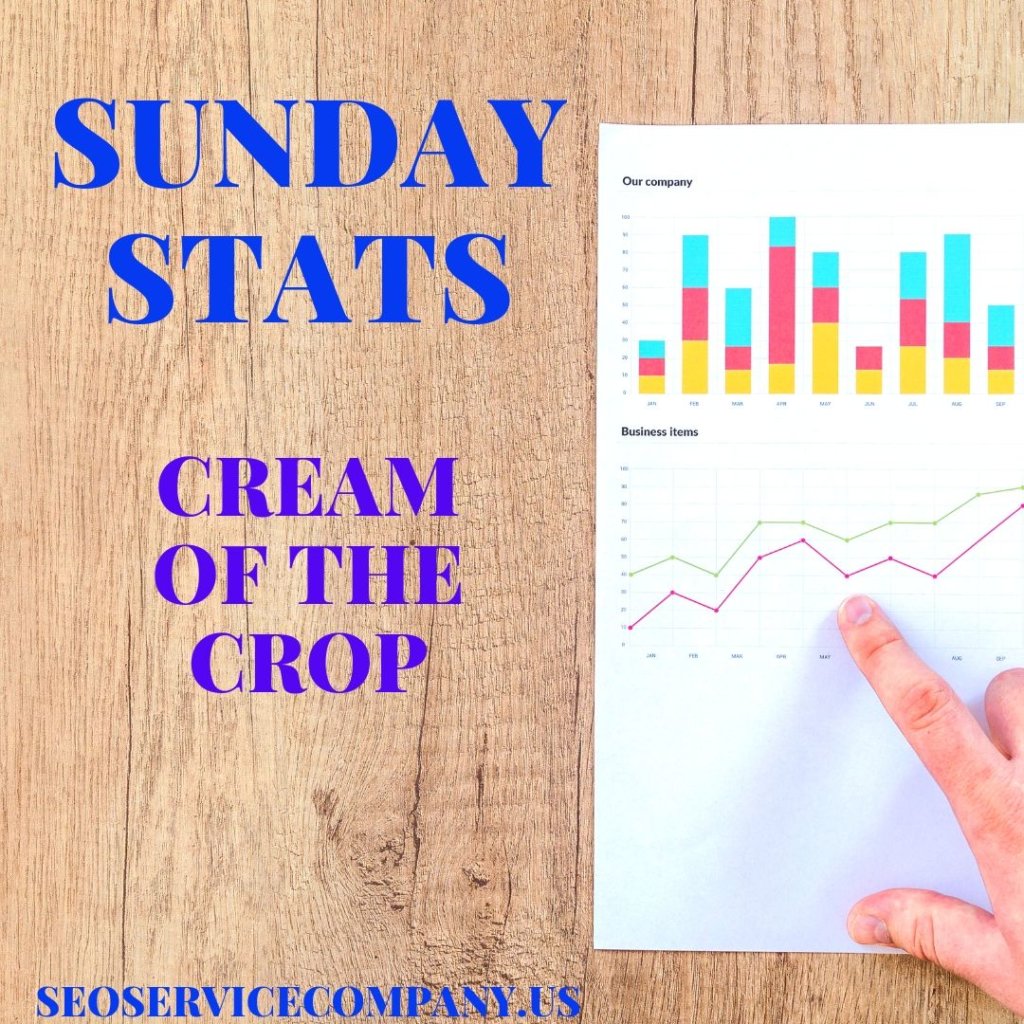 Sunday Statistics – Cream of the Crop
Businesses that show up on the first page of search results get a whopping 92% of that traffic
On desktop searches, rank 1 results achieve an average click-through-rate of 19.3% compared to rank 10 results that only get 2.2%. On mobile searches, rank 1 results grab 27.7% of the click-through-rates and rank 10 results only get 2.8%.
Key Takeaway: No matter how many different marketing channels there are across the web, search engine optimization still plays the most critical role. Businesses who rank on page one of search results on search engines such as Google, Yahoo and Bing, are the ones who are seen and get the web traffic. However, where you fall on page one also determines just how many folks will end up clicking on your link. This makes strategy even more important in your marketing plan.
The only downside to search engine optimization is that it is quite time-consuming and there is simply so much to do. The search engines have a list of requirements that a website must check off to increase it's position on the search results. These lists can show hundreds of techniques that need to be mastered in order to achieve search result success and get those consumers to head to your website. It is not for the faint of heart. Unless you are prepared to take it on as a full-time job, you should consider hiring an advertising agency to handle it for you. The pros not only understand the vast list of requirements but also how to successfully implement them for your unique industry.
Contact your local digital marketing agency today to get your professional, responsive website up and running to enhance your online image and impress customers!
With a plethora of options available when it comes to advertising, your small business might just reap bigger rewards than both you and the competition realize!
Join us for the TGR SEO Services 2020 roundup and, on behalf of everyone here, have a joyous, abundant, prosperous, happy and healthy coming year!
The entire staff of TGR SEO Services would like to wish you a joyous holiday filled with love, happiness, glad tidings and good health!