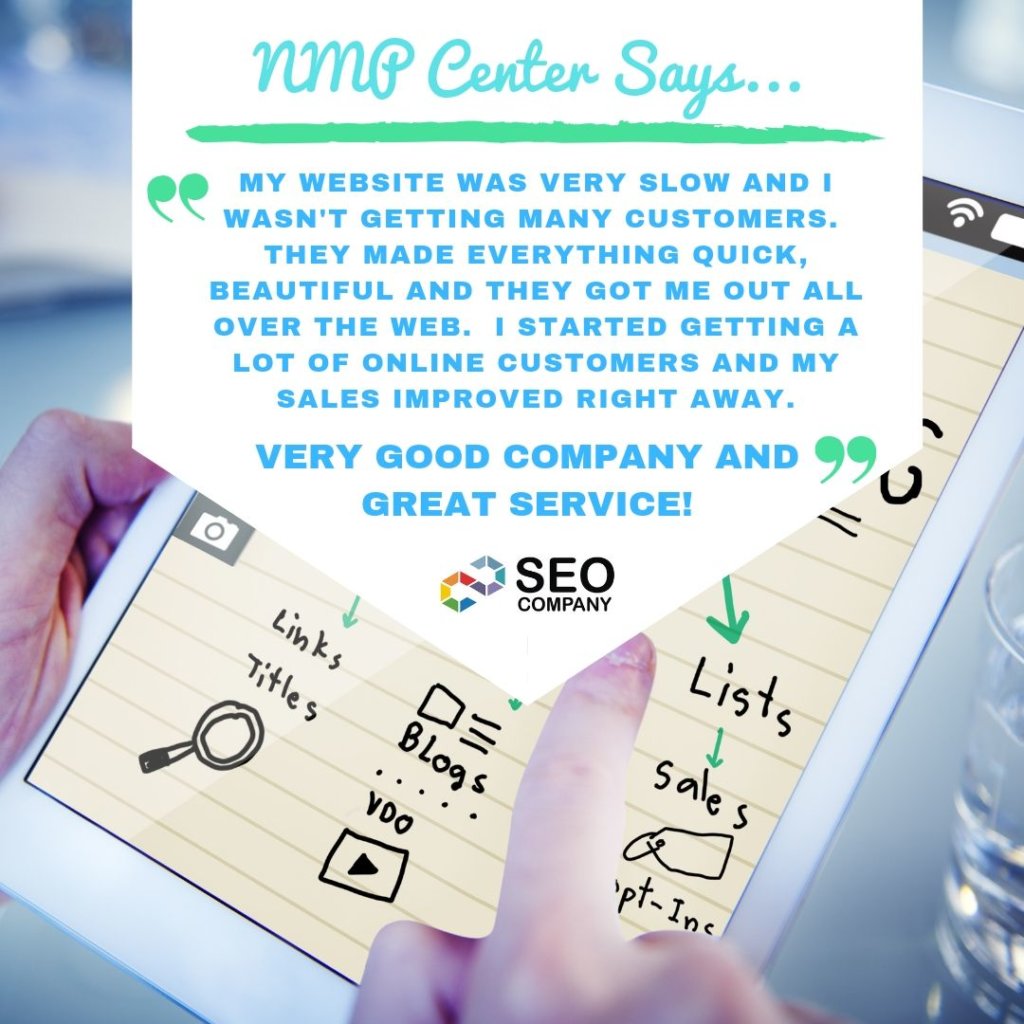 "My Website Was Very Slow And I Wasn't Getting Many Customers. They Made Everything Quick, Beautiful And They Got Me Out All Over The Web. I Started Getting A Lot Of Online Customers And My Sales Improved Right Away. Very Good Company And Great Service." – NMP Center
Not getting a lot of traction online? Don't have many followers on social media? Website not converting potential customers like it should? Not seeing a propulsion of sales online?
Does this sound like YOU?
Through careful planning and a well-developed approach customized for your business, we are able to establish your brand presence online, position you as an authority and maximize interactions between your marketing and potential new customers. Our team of experienced developers, designers, copywriters and managers combine their powerhouse abilities under one roof to project a stellar public image for your company, connect with and retain consumers and establish your business as a thought leader in the industry.
And the best part? You don't have to lift a finger.
No more struggling or stress. No more endless searching for the right combination to attract more clients. No more worrying about how to bring all of your marketing together to increase sales and expand your business. You can focus on running your company and leave the complicated, monotonous marketing strategies to us.
We thank clients like NMP Center for choosing to partner with us in order to grow their business and stand above their competition. It is with so much gratitude and pride that we get to help such amazing people take their business to the next level. We happily offer local marketing services in Naperville, Oak Brook and so many other cities!
With a plethora of options available when it comes to advertising, your small business might just reap bigger rewards than both you and the competition realize!
Join us for the TGR SEO Services 2020 roundup and, on behalf of everyone here, have a joyous, abundant, prosperous, happy and healthy coming year!
The entire staff of TGR SEO Services would like to wish you a joyous holiday filled with love, happiness, glad tidings and good health!