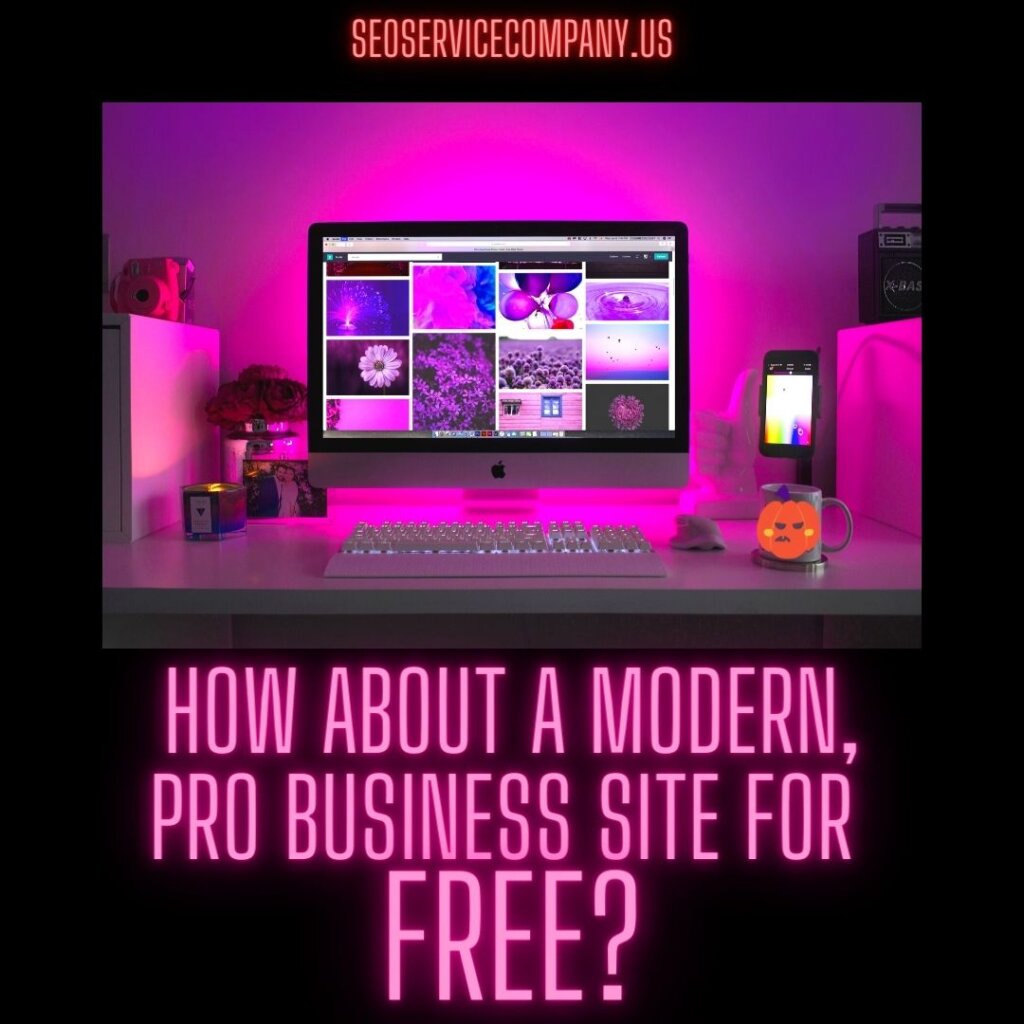 No kidding. A

FREE

business website that is fully responsive, highly engaging, sophisticated, well-protected, optimized for better marketing and ready to provide a smooth, reliable experience for your consumers is within your grasp.
At TGR SEO Services, we believe in investing in our clients. After all, 0ur success hinges on yours. If you're not happy and not receiving the support you need, how can you possibly keep us employed? By going the extra mile to ensure your livelihood remains strong and consistently evolving, we stay in business and create a WIN-WIN situation for all involved. Because of this, we strive to provide the most efficient tools to help your business thrive and grow.
Not only is this a professional site for your business, complete with clean interface and intuitive coding, but built with our intelligent protocols to repel bots, hacks and reputation ruining attacks. And yes, all of our Local Business and Business Pro clients receive this site – valued at $1,000 – absolutely

FREE

.
With marketing packages that include SEO, SEM, social media, blogs, analytics, content, PR and so many more online tasks, our Local Business and Business Pro clients are set for success before the race has even begun. As the anchor to all of the brand, content and PPC strategies, your business website will cap the impressive marketing plan we implement for your success.
It's time to stand out from your competition, grow your business and secure your longevity. Don't settle for a template website that doesn't protect your interests or strive to attain your goals. See what a TGR SEO Services professional website can do for your business!
How do YOU get this service for

FREE

? Check out the link below!
Is your business ready to make an impression and find true success? Then simply CLICK HERE to find out how you can claim your own

FREE

business website. You can also call us at

708.667.4196

or stop into the office and ask us how we can help. We look forward to speaking with you!
With a plethora of options available when it comes to advertising, your small business might just reap bigger rewards than both you and the competition realize!
Join us for the TGR SEO Services 2020 roundup and, on behalf of everyone here, have a joyous, abundant, prosperous, happy and healthy coming year!
The entire staff of TGR SEO Services would like to wish you a joyous holiday filled with love, happiness, glad tidings and good health!